Kali Psychi Online Edition
Academic Year 2021/22
Kali Psychi (The Good Mind or Soul) is published online once a term for all faculty, staff, students, alumni, and friends of Liberty University's School of Behavioral Sciences.
A Message from the Dean
Dr. Kenyon Knapp, Ph.D., LPC, NCC
Dear students, alumni, parents, faculty, and staff—
Throughout the centuries, a number of suffering Christians have discovered something that on the surface makes no sense—and I recommend it to you today.  When things are crazy around you, when you are suffering, when you just lost that job or loved one—praise the Lord! I don't mean "Praise the Lord" as in the phrase or as a cliché, I literally mean to sing praise to God. Raise your voice to the Lord in praise for all the good things that the Lord has done for you, despite the current challenge. You will find the most amazing result is that a fortitude, a solidness, an endurance for your challenge will begin to swell up in your heart.
So that you are aware that I am not prescribing some kind of a mindless unbiblical delusional approach to life, let me refer you to the following verses, where I have underlined key words:
Psalm 22:3 (KJV): "But thou art holy, O thou that inhabitest the praises of Israel."
Psalm 16:11 (KJV): "Thou wilt shew me the path of life: in thy presence is fullness of joy; at thy right hand there are pleasures for evermore."
Nehemiah 8:10 (KJV): "Then he said unto them, Go your way, eat the fat, and drink the sweet, and send portions unto them for whom nothing is prepared: for this day is holy unto our Lord: neither be ye sorry; for the joy of the Lord is your strength."
You see here that God inhabits the praises of His people, in His presence is fullness of joy, and the joy of the Lord is our strength. Although "formulas" are often either poorly-exegeted ideas or attempts at manipulating God, I suggest to you that this one is not. Praising the Lord when you don't understand is a raw demonstration of walking in faith, and we know from Hebrews 11:6 that "without faith it is impossible to please God."
My parents had the privilege to meet Corrie Ten Boom, who wrote The Hiding Place (please read the book and see the movie!). Corrie learned to praise the Lord for things that seemed terrible in life, such as the lice that infested her barracks at the Ravensbrück WWII Concentration Camp where most of her family was slaughtered. Corrie and her sister, Betsie, learned to thank God that the lice would keep the Nazi's away from them, and then they could read their Bible and have Bible studies without Nazi interference with the others there. This joy of the Lord that trusts in God's unseen purposes and comes to know Him more deeply in the struggles is what allowed Betsie to tell Corrie as she was dying, "There is no pit so deep that He is not deeper still."
So, as you go through your own struggle—praise the Lord, experience the fullness of joy of God's presence, and then live in that joy of the Lord as your strength!
Selah,
Kenyon
Dr. Gary Sibcy, Ph.D.,
PsyD Clinical Psychology
gsibcy@liberty.edu
Why Get a PsyD in Clinical Psychology?
Liberty University and the School of Behavioral Sciences are committed to developing programs that prepare our students for careers in the mental health profession: professional counselors, marriage and family therapists, and clinical social workers. And while Liberty does have a Masters and Ph.D. in psychology, these degrees do not lead to licensure to practice as healthcare professionals.
So, in the spring of 2021 (amid the COVID-19 pandemic), we started the doctorate in clinical psychology (PsyD).
Many students studying psychology at the undergraduate level wonder what they can do with their degree. Those considering a career in the mental health profession often ask about the differences between the mental health-related graduate degrees available today. "Why get a PsyD in clinical psychology?" is a common question. Perhaps the best way to address this question is to help distinguish between some of the different degrees and licenses in mental health and discuss some of the advantages of PsyD. and some of the possible disadvantages.
Advantages of the PsyD
Straight from your undergraduate degree, you can earn both the masters and doctorate in clinical psychology in 5-years and obtain a license as a clinical psychologist in total of 6 years.
A doctoral-level license means your reimbursement rate is considerably higher than licensed professional counselors and licensed clinical social workers. As a full-time private practice-based clinical psychologist, you can reasonably expect to earn 150k per year (see our notes on this at LU webpage).
As a clinical psychologist, you can perform the whole range of psychological assessments—from neuropsychological, cognitive, and intellectual assessments to complex psychosocial-emotional personality assessments. Psychiatrists and other health professionals frequently ask clinical psychologists to diagnose conditions like ADHD, autism, dementia, attachment assessments, and evaluations of personality functioning.
Clinical psychologists can work in various health care settings, and they can bill insurance for medical codes, not just psychotherapy/counseling codes.
Psychologists work in healthcare and medical specialty settings using psychological treatments, treating medical conditions such as irritable bowel syndrome, chronic pain, diabetes, etc.
Psychologists and Licensed Clinical Social Workers can bill for Medicare; LPC's cannot (this is about half of the patient population you cannot treat).
PsyD's can teach on various levels as full professors in psychology (undergraduate and graduate), and they can teach in Clinical Mental Health Counseling programs (although not as 'core' faculty). Regarding the latter, teaching as a core professor in a CMHC program caps out at about 80k…, which may not be worth the investment in your degree.
As a PsyD, you are a doctor of clinical psychology. The title itself carries substantial weight and credibility, opening doors in other related areas, such as writing, speaking, consultation, supervision, and leadership.
The disadvantage to the PsyD degree is that the 5-years are very intense and expensive. The CMHC degree can also be rigorous, but there is more flexibility. CMHC students can pursue the degree part-time or full-time, whereas the PsyD is more like medical school, requiring full-time enrollment following a highly structured path. But as noted above, the cost of the PsyD degree is offset by the expanded range of professional opportunities and the increased earning potential. As noted previously, a full-time private practice clinical psychologist can expect to earn north of 150k; however, while community mental health and non-profit agencies may pay considerably less per year, they can offer student-loan forgiveness!
How is the training experience different from other graduate degrees in mental health?
The PsyD in clinical psychology prepares you for licensure as a doctoral-level clinical psychologist. The training consists of an organized, sequential program of study, which emphasize four core areas:
Discipline-Specific Knowledge, involves in-depth training in the science of psychology, including courses investigating the biological (including psychopharmacology), social, emotional, cognitive, and developmental aspects of human behavior. Here at Liberty, we strive to help students integrate this knowledge within a biblical worldview.
Scientific Training, advanced training in statistics and research, preparing you to consume and contribute to the pool of scientific knowledge responsibly. This training helps prepare you to write and defend a doctoral dissertation.
Advanced Training in Evidenced-Based Psychological Interventions, which includes courses providing detailed, specific instruction in the following areas:
Evidence-based psychotherapies for children and adolescents
Evidence-based psychotherapies for adults
Family therapy
Group therapy
Advanced cognitive therapy
Psychodynamic therapy
Clinical health-focused interventions
Spiritually-focused therapy
Advanced Training in Psychological Assessment, including in-depth training in clinical diagnosis (using structured clinical interviews) and treatment planning and specific, detailed training in administering, scoring, and interpreting a wide array of psychological tests. Courses include in the following:
Adult psychopathology
Child and adolescent psychopathology
Cognitive and Intellectual Assessment
Objective and projective personality tests (e.g., MMPI, Rorschach, TAT, etc.)
Integrative personality assessment and psychological report writing
In addition to these four core areas, students have six semester-long practicums (200 hours each) in various clinical settings throughout the Lynchburg area. This provides opportunity for them to work directly with actual patients suffering from moderate to severe psychopathology in a variety of settings, including outpatient clinical practices, community mental health settings, inpatient, acute care settings for children and adolescents, adults, and geriatric patients, school-based settings, home-based settings, and forensic settings.
In addition, students are trained in consultation and supervision to learn how to interact with other healthcare professionals and provide training and oversight to other mental health providers and clinical psychologists in training.
Having a doctoral degree in clinical psychology allows you to bill for services at a higher rate than both LPC's and LCSW's. These licenses are mid-level and cannot be upgraded even if a doctoral degree is obtained in their respective fields. So even if an individual completes a Masters in clinical mental health, obtaining a doctorate in Professional Counseling or in Counselor Education and Supervision, does not result in a doctoral-level license.
One distinct advantage of pursuing the PsyD is that from start to finish, you can become a licensed clinical psychologist in 6 years. The journey breaks down like this:
First Year—Coursework and pre-practicums, preparing you for clinical settings
Second through Fourth Years– Course work plus clinical practicums
Fifth Year—Full-time pre-doctoral clinical internship 1500-2000 hours at an approved site.
After earning the PsyD, you will begin a one-year postdoctoral residency/fellowship (1500 to 2000 hours). You will be awarded a license in clinical psychology after completing the residency requirements and passing the Examination for Professional Practice in Psychology (EPPP).
Imagine you graduate from undergraduate in the spring of 2022 as a twenty-two-year-old and immediately start the PsyD in clinical psychology in the fall of '22. By the time you are 28-years old, you can be a fully-licensed clinical psychologist, ready to launch your career as a doctoral-level professional, prepared to make a difference in the world for Christ.
What about APA Licensure?
Liberty's program is new, but APA provides a path for new programs to obtain accreditation before the first class graduates. Liberty has a fantastic track record for obtaining the appropriate accreditations for its programs: counseling, nursing, medical school, law school, etc. We are wholly committed to achieving the same for our PsyD program. With the help of a professional APA consulting team, we are on track for submitting our self-study to APA by the spring of '23. We have all the core components and anticipate APA-accreditation by the fall of '23 or spring of '24. All students enrolled in the program and all future admissions will be grand-fathered under that accreditation at the time of accreditation.
Graduate Spotlight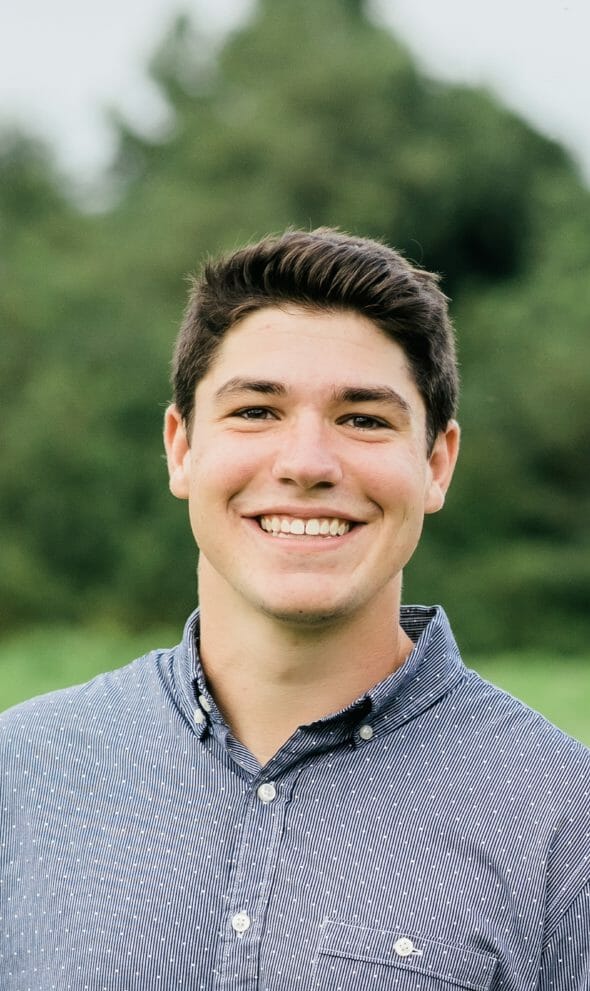 Blake Fraser
MS in Developmental Psychology
I recently graduated from Liberty University with an MS in Developmental Psychology. My MS Thesis focused on a very relevant topic in postmodernity — loneliness. Loneliness is a widespread issue, with prevalence rates spanning from 10% to 50% (Beutel et al., 2017; Nyqvist et al., 2017; Mullen et al., 2019). Many people may believe that only older adults struggle with loneliness, but research actually suggests a U-shaped curve, with adolescents/young adults and older adults displaying the highest levels of loneliness (Lasgaard et al., 2016; Victor & Yang, 2012). While loneliness is far reaching, it is also particularly problematic because of the potential health threats it poses. Specifically, loneliness is related to adverse physical, mental, and social consequences (Park et al., 2020), including strong and temporal relationships with depression, social anxiety, and suicidal ideation (Hutten et al., 2021; Lim et al., 2016; Schinka et al., 2012). Thus, loneliness is now being recognized as a pervasive public health threat and epidemic (American Psychological Association, 2017).
People often believe that loneliness is synonymous with being alone or socially isolated. However, this assumption is a mistake. Social isolation is objective and can be easily quantified (Child & Lawton, 2017). For example, measuring how many hours a day someone spends by themselves or how many relationships they have can quantify a person's level of social isolation. On the other hand, loneliness is a subjective construct that is difficult to operationalize and define.
Loneliness, also known as perceived social isolation, refers to a person's subjective account of their social connectedness with others (Cacioppo et al., 2011). There is an emotional component (negative/distressing feelings) and a cognitive component (perceived discrepancies in social connection) to loneliness (Holt & Lunstad, 2015). People may also experience more acute or transient (i.e., state) forms of loneliness or longer-lasting (i.e., chronic) forms of loneliness (Heinrich & Gullone, 2006). Because of the subjectivity and multidimensionality of the construct, it is an extremely hard construct to define, especially operationally. For the purposes of this paper, loneliness will be defined as a negative emotional experience that results from perceived deficiencies in one's social relationships.
To measure loneliness, self-report instruments are used. The most popular instrument to quantify someone's level of loneliness is the UCLA Loneliness Scale (ULS), which consists of 20 items (Russel et al., 1978). While this instrument may assess the degree or level of loneliness someone is experiencing, it provides little to no information on what exactly is driving or contributing to their loneliness. Furthermore, there has been little research to date on interventions and preventative measures designed to reduce loneliness. Of the existing research, the four main types of interventions that have been used are social skills improvement, social support enhancement, creating more opportunities for social interaction, and improving dysfunctional social cognitions (Masi et al., 2011). These interventions appeared to provide some utility for certain individuals, but it was noted that tailoring interventions to a person's specific experience with loneliness should be investigated.
In order to better understand a person's individual experience with loneliness, my research team and I engaged in non-formal qualitative interviews and surveyed the literature to discover the leading causal or contributing variables to loneliness among college students. After doing this, we established 18 contributing variables of loneliness. These 18 variables fit into three overarching categories: (1) intrapersonal variables (e.g., social anxiety, fear of rejection, etc.), (2) interpersonal variables (e.g., bullying, social media, etc.), and (3) circumstantial variables (e.g., geographic location, conflicting priorities, etc.).
Once these contributing variables were established, my team and I developed a novel loneliness instrument, the Student Social Capital Instrument, which was designed to measure how lonely someone was as well as potential drivers (list of 18 contributing variables) of their loneliness. We then investigated college students' (N = 249) levels of loneliness with loneliness instruments (ULS and SSCI) as well as the top contributing variables of loneliness with an explicit cognitive processing tool (SSCI) and implicit cognitive processing tool (concept mapping activity). While the SSCI simply contained items that a participant rated on a Likert-scale, the concept mapping activity consisted of creating causal connections between the contributing variables of loneliness (Kim & Park, 2009). If a participant believed that one variable caused another variable which caused the latent construct of loneliness, then they could create a unidirectional causal arrow from one variable to the other. The rank-ordered lists of the perceived contributing variables of loneliness were then calculated based off the causal-status hypothesis, which gives the most weight to the variables which cause the most other variables (either directly or indirectly; Sloman et al., 1998).
Overall, around 20% of the sample reported moderate levels of loneliness and around 5% of the sample reported high levels of loneliness. The SSCI also demonstrated high convergent validity with the already established ULS, providing evidence that the new measure is most likely capturing the construct of loneliness. For the concept mapping rankings, people with higher levels of loneliness tended to rank the contributing variable of social anxiety much higher than people with lower levels of loneliness, while people with lower levels of loneliness tended to rank the contributing variable of geographic location much higher than people with higher levels of loneliness. These discrepancies could pose issues if people who are carrying out interventions to reduce loneliness employ strategies to reduce loneliness that are not specific to the individual and their experience with loneliness (i.e., inviting them to large group gatherings when they are struggling with social anxiety). However, across all levels of loneliness, the contributing variable of bullying/mistreatment was ranked highly. Nonetheless, there was high variability in the concept map rank-ordered lists, suggesting that people's individual experiences or perceptions of what drives loneliness the most varies greatly.
While there is still work to be done, this exploratory study provided a great framework moving forward for creating personalized interventions aimed at reducing loneliness in college students. A follow-up study is currently investigating loneliness and what college students believe is driving it using semi-structured qualitative interviews. Future studies will also further validate the SSCI, provide insight into how college students are defining the contributing variables of loneliness, and investigate a novel approach for designing and implementing personalized loneliness interventions.
Above all else, remember that loneliness is a highly individualized experience, someone around you may be experiencing loneliness (even while being surrounded by others), and understanding what is uniquely contributing to someone's experience of loneliness is paramount in reducing it.
---
Guest Article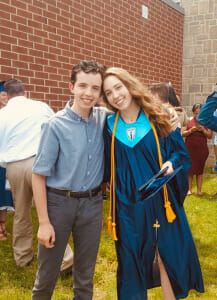 Audrey Gartner
Criminal Psychology &
I/O Psychology; Sociology Minor
Class of 2023
My Brother Benjamin Has a Disability
In Spring term 2022, I took Sociology of Disability, which is a class that helps bring greater awareness regarding those who have an impairment and examines how Christians (and really everyone) should respond in their attitudes and engagements) with people with disabilities (PWDs). Throughout the entirety of this course, the reality of being disabled in society was developed—specifically regarding how people's physical or mental impairments disable them in life. Viewing daily activities from the viewpoint of a person with disabilities helps one to see how physical limitations influence PWDs' ability to function in society, and what is necessary for others to know and to do when trying to help them. Essentially, students are educated on the difficulties of having disabilities, comprehending the nature behind them, and making good, beneficial choices in their current and future social interactions with PWDs.
One of the disabilities discussed in class was Fragile X Syndrome, which is a genetic disorder that shares symptoms with Autism (and other disorders). It causes developmental issues by impairing cognitive abilities and the growth of learning. Stemming from the mother's or father's genetics, this disorder is essentially caused by mutations in the gene known as FMR1 (Fragile X Mental Retardation 1). Specifically, this gene provides instructions for making protein, recognized as FMRP (Fragile X Mental Retardation Protein), and generally regulates other protein production. When an individual is diagnosed with Fragile X, his protein has been prohibited from the mutation and is often absent or reduced. They intrinsically do not make enough FMRP, which is vital for brain functioning and physical development. This was of personal interest to me since my brother was diagnosed with Fragile X syndrome as a young boy.
Benjamin grew up in a familial atmosphere like most of us, with two loving parents and siblings to keep him company. Although there were some questionable behavioral aspects—such as barely eating and talking, he consistently engaged in several activities. It was not until he was five years old that our family discovered the news that he was diagnosed with Fragile X Syndrome. From this moment on, the rest of his life would be completely different than that of an individual with no disabilities.
When an individual has Fragile X Syndrome, it is hard to detect it by observation alone, which ultimately results in stigmatization and prejudice. Social norms and cues may be difficult to learn, as well as physical activities that are normally involved in society. Those who are not aware of these characteristics associated with Fragile X will usually have a negative preconceived notion about that individual before interacting with them. Typically, the most perceived stereotype is that this disabled person is socially incompetent and lacks basic awareness skills. Judgments form and it is only when the individual realizes that the person with whom they are communicating actually has a disability that they become more understanding.
Benjamin faces these prejudices on a regular occurrence—specifically from those with whom he has had very little contact. When involved in a social setting, his cues for conversing are that of a pre-adolescent. He can be shy, quiet, and usually is not one to lead the discussion, but rather follows it or quietly removes himself from it. He may make inappropriate commentary and have outbursts when he gets overstimulated or becomes overtly confused about certain things. He also may illustrate certain gestures that would lead certain people to believe he has been taught little manners on how to portray himself in public. Benjamin is also known for easily becoming distracted and losing interest rather quickly in the middle of the conversation. Do not be surprised if you catch him starring out the window mid-discussion, as he will have likely lost focus.
FMR1 is found on the X chromosome, recalling that females have two X chromosomes (XX) and males have one X and one Y chromosome (XY). If the X chromosome repeats more than 200 times, then the FMR1 gene essentially alienates the protein function of FMRP. Generally, the more the X chromosome repeats, the less amount of protein is broken down, which inhibits muscle growth, cognitive development, and brain development. Any repeat over 50 is considered to be permutated, though, and an average person can have their X chromosome repeat up to 38 times. Depending on how many times the chromosome is repeated determines the functionality of the individual.
Our family has adapted to surrounding factors that influence Benjamin's personality, as well as avoiding certain things that might overwhelm him. For instance, we give him a physical list of things he needs to do to complete throughout the day. This may seem a bit normal, however, even the simplest of reoccurring tasks needs to be written down so they are not forgotten. In social gatherings, our family knows how to help Benjamin feel comfortable and welcomed into the atmosphere surrounding him. We always make sure his basic needs are covered first—such as food or water—before making sure he is entertained. As he gets older, he is better at carrying on conversations and talking to strangers when introduced. However, when he was younger, we had to ensure he was content with a book or a game.
Personally, my relationship with Benjamin is unique, but also normal when it comes to sibling rivalries. I may help him pick out his clothes; however, he maintains a first-place status in Mario Kart. I also asked his permission to write about him and he thought it was a great idea. Ultimately, despite any disabilities caused by his Fragile X syndrome, Benjamin was, is, and will always be my beloved (and often annoying) kid brother who happens to have a disability.
---
Alumni Showcase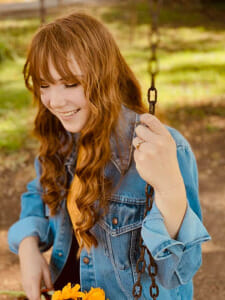 Hannah Jacklin
BS in Psychology (Counseling),
Class of 2022
Q: Why did you pick psychology as your major?
A: I was considering a number of different degree tracks prior to coming to Liberty, but after taking AP Psychology in high school, I knew without a doubt that this was the field the Lord was calling me into after graduation. My Counseling Psychology degree incapsulates some of my favorite fields of study (including human behavior, psychopathology, and crisis intervention), while also providing me with a solid, biblical foundation on which I can understanding how these elements relate to my faith and express God's design of human beings.
Q: What has been your favorite class at Liberty?
A: My favorite class in my undergraduate degree was probably Abnormal Psychology with Dr. Lahikainen. I learned so much from the class and learned all about the different psychological disorders. Not only that, but I also met friends that I still have today. We are now in the same master's program, which has made my transition into post-graduate school much easier. Dr. Lahikainen has been extremely influential in my academic and personal development and has always inspired and encouraged me. My favorite graduate class this year has been Counseling Techniques with Dr. John Thomas. I feel that I am actually using skills that I will use later in my practice.
Q: What has it been like to study and work at Liberty in the Psychology department?
A: When I first came to Liberty, the first thing I noticed was all of the brick. I know that that's a weird thing to notice, but it was direct representation of the culture shock I experienced. Coming from the West Coast, I was not sure what to expect when I moved to the south. I almost instantly noticed what a warm and welcoming environment it was. From my dorm to my classes, I was welcomed with open arms. Still, I transferred to Liberty with a year and a half left of my undergraduate degree. Because of this, I had a lot to learn about the Liberty culture. I think that the thing that made my transition substantially easier was getting a job at the Department of Psychology. Not only did this give me an opportunity to be more involved at Liberty, but it also gave me the opportunity to develop beneficial relationships with my psychology peers and faculty like Dr. Logan and Dr. Knox.
Q: What are your plans post-graduation?
A: My hope is to go on to eventually get my doctorate in a trauma field. My hope is to work with survivors of human trafficking and military personnel suffering with PTSD. As a counselor, my deepest desire is to help people experience the freedom and mercy that God has given me. Thus far, Liberty has helped equip me mentally, emotionally, and spiritually to achieve the goals that God has placed on my heart.
Q: What advice would you give to first-year psychology students?
A: For those just starting out, my advice would be to work hard and learn a lot in undergrad. It will make your transition into graduate school much easier. Above all else, get into a community, whether with your professors or others, with people who can mentor you. Your friends are amazing and definitely needed, but form relationships with those who can invest and guide you. If you invest in your undergraduate career, it will be an incredible and life-changing experience.
Media Matters
The Mental Healthy Podcast, hosted by Dr. Kenyon Knapp
Two New "Mental Healthy" Podcasts
This term on the "Mental Healthy" podcast— https://mentalhealthypodcast.podbean.com/ (also available on Google Podcasts, Spotify, Amazon Music/Audible, etc.), we talk with a panel of experts that give a deep analysis of how the pandemic has affected us (the first episode of a six part series). The panel is made of up various guest from around the country who are experts in their fields and have been studying the effects of COVID.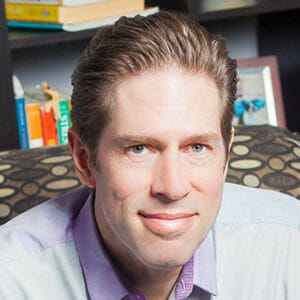 Additionally, in an earlier podcast from February, we showcase Dr. Jack Underwood, Assistant Professor at Richmont Graduate University, who joins the show on this episode to discuss Self Love—a compassionate process of developing and practicing self acceptance and self-care.
Research Week Award
And the winner is . . .
The Spring 2022 Research Week team was made up of Dr. Brian Kelley (faculty sponsor), Blake Fraser and Abigail Taber (graduate student leaders), and Anessa Reid, April Xu, David Blackwell, Jessica Minervini, and Sophia Swiatek (undergraduate team members/presenters). We were honored to win 1st place in the Undergraduate Applied Poster Presentation and 1st place in the Undergraduate Applied Oral Presentation at Liberty University's Research Week. Our project, "An Analysis of Loneliness and the Contributing Variables Among College Students," sought to better understand and define the experience of loneliness among college students. We developed a novel loneliness instrument, designed to measure how lonely someone is as well as potential drivers of that loneliness, and implemented a concept mapping tool to explore the top contributing variables of loneliness using implicit cognitive processes. This research builds a foundation for developing personalized interventions to reduce loneliness among college students.
---
---
Student of the Year / Outstanding Young Investigator
And the winners are . . .
Outstanding Students of the Year: Brittney Grupe and Hannah Mullins
Outstanding Investigator of the Year: Kinsey Painter
Faculty News & Notes
Barker, G., Volk, F., Hazel, J. S., & Reinhardt, R. A.  (2021). Past is present: Pathways between childhood sexual abuse and relationship satisfaction. Journal of Marital and Family Therapy. https://doi.org/10.1111/jmft.12522
Barker, G., Volk, F., & Peters, C. (2021). Cultural influences on burnout: A Swedish–American comparison. International Journal of Workplace Health Management, 14(2), 181-200. https://doi.org/10.1108/IJWHM-06-2019-0085
Boatner, J., Ford, K., & Davis, J. (2021, October). Country as client: Promoting multicultural humility and self-awareness through study abroad (Presentation). Association for Counselor Education and Supervision, Atlanta, GA.
Boatner, J., Johnson, H., & Shaler, L. (2021, March). Embodying inner resources to prevent counselor burnout in the COVID-19 era (Presentation). Christian Association for Psychological Studies, Virtual Conference. https://caps.net/2021conference/
Boatner, J., Johnson, H., & Shaler, L. (2021, March). Re-imagine wellness: Building resilience after a pandemic (Presentation). Christian Association for Psychological Studies, Virtual Conference. https://caps.net/2021conference/
Daniel, D., Deacon, M., & Kimball, P. (2022). Lessons Learned: Ethical Challenges and Strategies for Teaching Group Online (Presentation). Law and Ethics in Counseling Conference, New Orleans, LA.
Daniel, D., Deacon, M., & Kimball, P. (2021, March). Using broaching to illuminate and examine counselors in training religious/spiritual values in counselor training (Presentation). Law and Ethics in Counseling Conference, Virtual Conference.
Deacon, M., Daniel, D., & Kimball, P. (2021, March). Student or participant: Ethical considerations for conducting research in the classroom (Presentation). Law and Ethics in Counseling Conference, Virtual Conference.
Evans, C. (2022). Adlerian play therapy during COVID-19: Practical considerations and examples. Journal of Individual Psychology, 78(2), 188-201.
Ford, K., Davis, J., & Boatner, J. (2021, March). Country as client: Promoting multicultural humility and self-awareness through study abroad (Presentation). Christian Association for Psychological Studies, Virtual Conference. https://caps.net/2021conference/
Guidry-Davis, R. (2022). Insights to the strong black woman schema (Presentation). Event Bridging the Cultural Awareness Gap, Lynchburg, VA.
Haroon, Z., Iftikhar, R., Kim, J. J., Volk, F., & Enright, R. D. (2021). A randomized controlled trial of a forgiveness intervention program with female acid attack survivors in Pakistan. Clinical Psychology & Psychotherapy, 1– 12. https://doi.org/10.1002/cpp.2545
Hull, K. (2022). Neurodiverse older teens and young adults in teleplay. In J. Stone (Ed.), Play Therapy and Telehealth: Foundations, Populations, and Interventions (pp. 156-169). New York: Routledge/Taylor and Francis.
Johnson, H., & Boatner, J. (2021 October). Collaborative care: Coordinating services with community partners to promote client wellness. All Ohio Counseling Conference (AOCC), Columbus, OH.
Johnson, H., Boatner, J., & Warren, S. (2021, March). Integrative psychotherapy to increase client resilience, manage stress, and create a healthy alliance between mind, body, and spirit (Presentation). Christian Association for Psychological Studies, Virtual Conference. https://caps.net/2021conference/
Kellen, K. (2022). Counseling Women: Biblical Wisdom for Life's Battles. B&H Academic.
Kelley, B. (2021). Drug Abuse Across the Lifespan: A Biopsychosocial Approach. Kendall-Hunt.
Kelley, B. (2021). Substance Abuse Across the Lifespan: An Integrated Approach. Kendall-Hunt.
Kim, J. J., Volk, F., & Enright, R. D. (2021). The validation of the Enright Self-Forgiveness Inventory. Current Psychology. Advanced online publication. https://doi.org/ 10.1007/s12144-020-01248-4
Kim, J. J. (2021, March). Forgiveness perceptions: Is forgiveness beautiful yet difficult? (Poster Presentation). Christian Association for Psychological Studies International Conference, Virtual conference.
Kim, J. J. (2021, August). The effects of a forgiveness bibliotherapy for nursing students with an interpersonal hurt. Forgiveness Symposium, School of Nursing, Liberty University, Lynchburg, VA.
Kim, J. J., Volk, F. & Enright, R. D. (2021). Validating the Enright Self-Forgiveness Inventory (ESFI). Current Psychology. https://doi.org/10.1007/s12144-020-01248-4
Kimball, P. (2021). Ethical decision making when values are involved: A case study. Association for Spiritual, Ethical, and Religious Values in Counseling (ASERVIC): Fall 2021 Newsletter. 
Kimball, P., Hauswirth, K., Davila, Z., & Phillips, L.  (2021, March). The clash of professor and supervisor: Ethical dilemmas surrounding the various roles with counselors in training (Presentation). Law and Ethic in Counseling Conference, Virtual Conference.
Kimball, P., Ford, K., Kuba, S., Brooks, S.C., & Blackwell, S. (2021, October). The effect of mentorships on professional identity development for counselors in training: Initial impressions of the data (Presentation). Association of Counselor Educators and Supervisors Conference, Atlanta, GA.
Kimball, P., Kirk, K., & Vernam, J. (2022, February). Lessons from the lived gatekeeping experiences of new counselor educators (Presentation). Law and Ethics in Counseling Conference, New Orleans, LA.
Kimball, P. & Tyre, Y. (2021, December). How we modified the Six Hats of Thinking to support the learning and application of basic skills: What our CITs thought (Presentation). Association for Creativity in Counseling Conference, Virtual Conference.
Kirk, K., Kimball, P., Phillips, L., & Takacs, T. (2021). Dear student, please be honest! Well, but not too honest: Psychological safety and gatekeeping in counselor education (Presentation). Association for Counselor Education and Supervision Conference, Atlanta, GA.
Kirk, K., Kimball, P., & Vernam, J. (2021, October). Navigating psychological Safety and gatekeeping in the counseling profession (Presentation). Virginia Counseling Association Annual Conference, Virtual Conference.
Kirk, K., Vernam, J., Kimball, P., & Lashua, B. (2021, October). "Do I have to take the Research Course?" Creating a Growth Mindset in Research Abilities for Graduate Counseling Students (Presentation). Association of Counselor Educators and Supervisors Conference, Atlanta, GA.
Knox, J. (2021). A lexicon of religious facts and figures (1st Ed.). Kendall-Hunt.
Knox, J. (2021). Built on the rock of faith: Models of faith in turbulent time. Faith and the Academy, 6(1).
Knox, J. & Childress, J. (2022). Deconverted: The destruction of the contemporary church. Wipf and Stock.
Lakin, A. & Kimball, P. (2021, December). Character identification and mindset: An experimental design using Disney's Finding Nemo (Presentation). The Association for Creativity in Counseling Conference, Virtual Conference.
Lashua, B. & Kimball, P. (2021, March). The ethical mandate for counselor wellness: Addressing counselors in training (CIT) Self-Care (Presentation). Law and Ethics in Counseling Conference, Virtual Conference.
Lorbeer, C. (2021, December 29).  Culture centered integrated health for underserved populations (Presentation). Keynote address at 39th Annual Conference on: Mental Health and the Black Community, Jacksonville, FL.
Lorbeer, C. (2021). Do academic medical centers manage according to their own research? Academia Letters, Article 3122. https://doi.org/10.20935/AL3122 
Moitinho, E. (2021). Change your mind = Change your future: Powerful techniques to change your thinking (Presentation). Liberty Club Sports, Lynchburg, VA.
Moitinho, E. (2022, Jan.). Effective stress management strategies for busy faculty (Presentation). 2022 Conference on Teaching Excellence, Lynchburg, VA.
Moitinho, E. & Moitinho, D. (2022). The dream home: How to create an intimate Christian marriage (Presentation). Church Planter Marriage Retreat: Southern
Baptist Convention of Virginia, Lynchburg, VA.
Sapp, T. N., & Jones, M. (2022). Navigating suspected ethical violations by peers: Practical steps to an ethical response. Counseling Today.
Shaler, L., Boatner. J., Johnson, S. & Atkins, K. (2021, April). The experiences of college sophomores who know they need help but do not seek counseling. American Counseling Association, Virtual Conference. https://www.counseling.org/conference
Shaler, L., Johnson, H., & Boatner, J. (2021, June). Embodying inner resources to prevent counselor burnout in the COVID-19 era (Presentation). American Mental Health Counseling Association, Virtual Conference. https://www.amhca.org/conference
Shaler, L., Johnson, H., Boatner, J., & Johnson, S. (2021, September). Reimagine wellness: Building resilience after a pandemic (Presentation). American Association for Christian Counseling World Conference, Orlando, FL.
Silvey, J., & Boatner, J. (2021, April). Considerations in setting up virtual groups: From consent to termination (Presentation). Virginia Association for Specialists in Group Work (VASGW), Virtual Conference. https://asgw.org/events/vasgw-group-a-rama-2021-virtual-conference/
Vernam, J. Paulson, B., Falkenstien, B.D., Bohecker, L., & Edwards, N. (2022). Determining cross-cultural mentorship readiness in counselor education and supervision programs. Teaching and Supervision in Counseling, 4(1) https://trace.tennessee.edu/tsc/vol4/iss1/6/
New Faculty/Appointments:
Keny Felix, Assistant Professor, Department of Counselor Education and Family Studies.
Kaitlin McIntosh, Assistant Professor, Department of Counselor Education and Family Studies.
Faculty New Book Release
Kristin L. Kellen
By B&H Academic, 2022
John S. Knox / Jeff Childress
By Wipf and Stock, 2022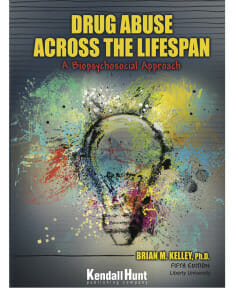 Brian Kelley
By Kendall-Hunt Publishing, 2021
Last Updated on April 5, 2022