Kali Psychi Online Edition
Vol. 2, No. 2 (Spring 2020)
Kali Psychi (The Good Mind or Soul) is published once a term for all faculty, staff, students, alumni, and friends of Liberty University's School of Behavioral Sciences.
---
Faculty Article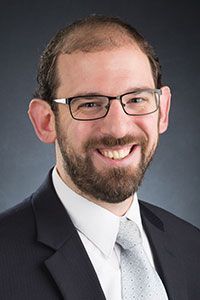 Justin Silvey, Ed.D.
The Overlap of Theology, Philosophy, and Andragogy
In 1897,  French painter Paul Gauguin drafted an oil painting wherein the full lifespan is depicted in three scenes: 1) three women with a child representing the beginning of life, 2) a group of young adults representing present daily life, and 3) an older woman seemingly in thought and reflection over her life. In the top left-hand corner displays these French words—"D'où Venons Nous / Que Sommes Nous / Où Allons Nous" or translated, "Where We Come From, What We Are, Where We Go."
---
Guest Contributor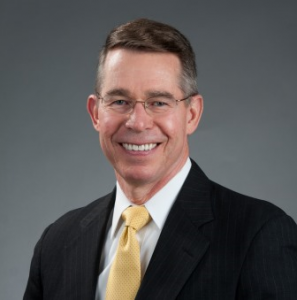 Maj. General Bob Dees (Retired)
Resilience in Troubled Times
The Scriptures are replete with the term, "Day of Trouble," beginning with 2 Kings through the Psalms, into Isaiah and Jeremiah, and landing on Jesus in Matthew 6:34. One reads, "So do not worry about tomorrow; for tomorrow will care for itself. Each day has enough trouble of its own."  In Psalm 107, David alludes to such days of trouble on multiple occasions, applied to wanderers in the desert, prisoners, fools, and those who go down to the sea in ships. Regarding the latter, David describes the power over nature similar to Jesus on the Sea of Galilee when he writes "He caused the storm to be still, so that the waves of the sea were hushed. Then they were glad because they were quiet, so He guided them to their desired haven." The same refrain is repeated after describing each Day of Trouble—"Let them give thanks to the Lord for His loving kindness, and for His wonders to the sons of men."
Within this Psalm lies a microcosm of resilience—Resilience in Troubled Times.
---
Student Spotlight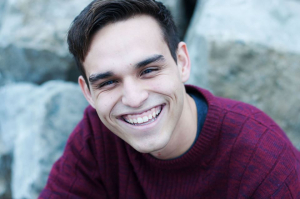 Daniel Nathanson
What led you to major in Social Work?
Growing up in Caracas, Venezuela with my missionary parents, I knew that I wanted to help people in some form or another. Something drew me to the hurting people around me that our mission was helping, and I soon developed different abilities to assist those people. Through this form of ministry, I knew that my calling to serve others was clear, I just did not know how I would do it yet. Before long, I was helping my church in creating an outreach club for underprivileged families who had been left homeless due to landslides. We played, taught, and loved those children through the difficult times, and that was when I knew that I didn't only want to help people, but I wanted to help children most of all. Soon, I had narrowed my career call to social work, and it has been a Godsend since I started my education.
---
Reflections from the Dean
Kenyon Knapp, Ph.D.
Dean of School of Behavioral Sciences
Remembering Abba Father
After Aaron told Pharaoh God's message—"Let my people go"—and Pharaoh refused, the Lord brought the 10 plagues on Egypt: frogs, gnats, flies, Egyptian livestock death, boils, hail, locusts, darkness for 3 days, and the death of the Egyptian firstborn (Exodus 7–12). So, after 430 years of captivity (Exodus 12:40), the Israelites marched freely out of Egypt, with the Egyptians giving them silver, gold, and clothing ("plundering the Egyptians") and begging them to leave. If anyone had seen God "kick keister" on the bad guys, it was the Israelites at that time
---
Faculty New Book Release
The Dream Home
How to Create an Intimate Christian Marriage
But Children Matter
Successful Children's Ministry Volunteerism Strategies
Kenny Warren, PhD
John Knox, PhD
Last Updated on April 30, 2020