Digital Media Lab
Need Digital Media Equipment?
Are you a student enrolled in Digital Media & Journalism (DMAJ) courses with equipment needs for your class-assigned projects? The Digital Media Lab offers a variety of camera & audio equipment, along with lighting gear for checkout. Costs for student rentals are covered by specified course fees.
Students and faculty can also make reservations for our private editing suite, which offers coloring stations and a variety of editing software applications.
New for the Fall 2023 semester, students are now able to reserve their equipment online by clicking here! All online orders will be reviewed and verified by our staff to confirm they are following lab guidelines.
Hours of Operation
Day
Hours
Monday-Tuesday
10 a.m. – 5 p.m.
Wednesday
12 a.m. – 5 p.m.
Thursday
10 a.m. – 5 p.m.
Friday
12 a.m. – 5 p.m.
Saturday
10 a.m. – 12 p.m.
Sunday
Closed
Reservations & Returns
Reserve equipment or an editing suite by calling our lab at (434) 582-2405, visiting us in Green Hall 1500A, or by using our Online Portal
All reservations must be made at least 24 hours in advance in person and 12 hours in advance online
Equipment must be returned on time
All orders receive a maximum of one overnight checkout unless otherwise approved. Orders picked up in the afternoon must be returned the next morning.
---
Equipment Available for Rental
Sony A7iii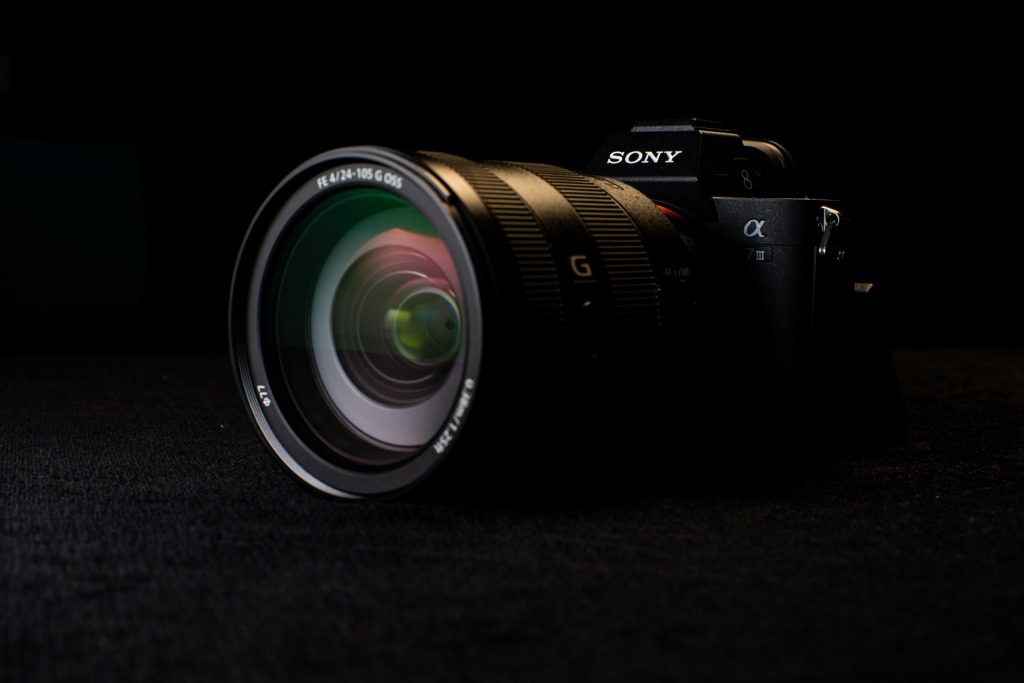 The A7iii is an entry-level full-frame mirrorless interchangeable-lens camera. A7iii rentals can come with 24-105mm lens or 70-200mm lens. SD card and battery included. *This is an available rental for any DIGI or Journalism class.
Special Features:
10 fps subject tracking
Excellent controls and grip
4K HDR Video capability
---
Sony FX3
The Sony FX3 Cinema Line camera is best used for news packages and interview-style projects. Rental includes 24-105mm lens, Sony XLR-K3M Dual-Channel Digital XLR Audio Adapter, and camera battery. *Available for rental to any level DIGI or Journalism class.
Special Features:
4K image quality in 24fps, 30fps, 60fps, and 120fps
High Sensitivity and Wide Dynamic Range
S-Cinetone cinematic color
---
BlackMagic Pocket Camera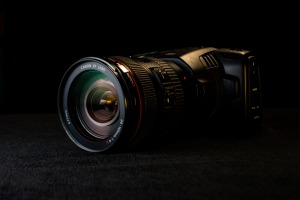 The BlackMagic Pocket is a cinema camera. The lab has both the BlackMagic 6K or 6K pro. This camera is great for narrative-style shooting. *This is available for only 300-400 level DIGI classes that have completed the workshop.
Special Features:
Dual native 400 and 3200 ISO
B-Raw or ProRes
Shoots in 6K
---
Canon XF605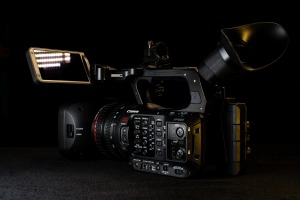 Canon XF605 is a lightweight camcorder for one person crews. It is ideal for reality – documentary style shooting, or news gathering. *The Canon XF605 is available to any level DIGI and Journalism class.
Special Features:
15x optical 4K UHD L zoom lens with 5 Axis Optical image stabilization
1-inch 4K UHD CMOS sensor
9-blade iris
Lenses
Canon EF 8-15mm f4
Canon EF 17-40mm f4
Canon EF 70-200mm 2.8
Canon EF 24-105mm f4
Rokinon 24mm T1.5
Rokinon 35mm T1.5
Rokinon 50mm T1.5
Rokinon 85mm T1.5
Sony 24-105mm f4
Sony 70-200mm 2.8
Zeiss lens bundle (21mm 2.8, 28mm f2, 35mm f2, 50mm f1.4, 85mm f1.4, 135mm f2)
---
Cam Support
A7iii Cage
BlackMagic 6K/6K Pro Cage
Easyrig Minimax
Filter packs (ND Filters/Polarizers)
Metabones EF to Sony E
Ronin S
Slider
Small HD monitors
White balance cards
---
Tripods
Carbon fiber
Fluid head
Gorillapod
AKG C414 XLRII Condenser Mic
The AKG C414 is a standard studio condenser microphone used in music production to mic guitars or pianos and is great for recording human vocals. This rental includes: carrying case, pop filter, a windscreen, and a spider-type shock mount. *Available for rental to any 300-400 level DIGI class*
Special Features:
Nine selectable polar patterns
Dynamic range of 152 db
Frequency range: 20 to 20,000 Hz
---
RØDE NTG-2
RØDE NTG-2 is a premium dual-powered shotgun mic that is used for film, television, and broadcast. It can also be used for filmmaking, voiceover, or streaming. *Available to any level DIGI or Journalism class*
Special Features:
Lightweight and easy to use
Low noise and full frequency response
Highly directional
---
RØDECaster Pro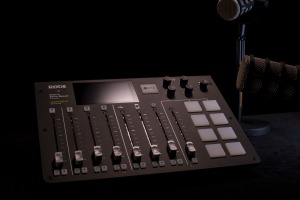 The RØDECaster Pro is a powerful all-in-one podcast solution. Our lab offers two or four mic options. This rental includes, PodMic Podcasting Microphones ad 6ft XLR cables. *Available to any level DIGI or Journalism class*
Special Features:
Smartphone, USB, Bluetooth Channels
8 Sound pads to trigger sound effects
8 Faders
---
Zoom Podtrak P4
The Zoom Podtrak P4 is a portable, multitrack podcast recorder that allows you to quickly record up to 4 mics and 4 headphone outputs with individual volume control. You can rent out the Podtrak P4 with any dynamic or condenser mic. *Available to any level DIGI or Journalism class*
Special Features:
4 programmable sound pads
Up to 3.5 hours of recording on AA batteries
Allows echo-free remote call-ins
Handheld/Wireless
Sennheiser e935 (handheld)
Sony UWP-D21 (wireless)
Sony UWP-D26 (wireless XLR or lav)
Sony UWP-D (wireless 2 person lav kit)
Audio-technica 831b (cardioid wired XLR lav)
Audio-technica 899 (omni wired XLR lav)
Tascam DR-10L (wireless)
---
Boom/Shotgun
Sennheiser (boom)
Rode top Camera (boom)
Audio-Technica 835b shotgun
Audio-Technica BP4029 shotgun
Rode NTG4+ shotgun
Sennheiser ME66/K6P Shotgun
---
Specialty Mics
Audio-Technica 4022 (Condenser)
Audio-Technica 4041 (Condenser)
Audio-Technica 4021 (Condenser)
Audio-Technica 4053b-EL (Condenser)
Audio-Technica U851R (Condenser)
Audio-Technica 4081 (Ribbon)
RØDE NT1-A (Ribbon)
Cascade X-15 (Ribbon)
AKG C3000 (Condenser)
AKG C314 (Condenser)
AKG C451 B(Condenser)
Fiilex X316 Kit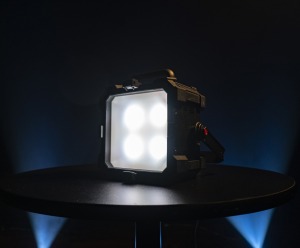 Fiilex X316 combines 1 Matrix power panel LED and 2 P360 Pro Plus LEDs into one portable lighting kit. This kit includes: 1 softbox for the Matrix and for the P360: 2 frost covers, 2 barn doors, 2 light stands. C-stands can be rented upon request. *Available for reservation to any 300-400 level DIGI classes*
Special Features:
3000-5600K Color Temperature
Lightweight
0-100% dimming
---
Fiilex K301PP Kit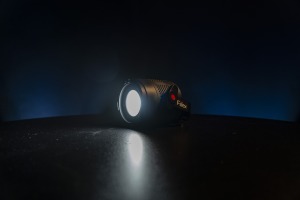 The Fiilex K301PP is a 3 light LED interview travel kit. This kit includes: 3 P360 Pro Plus LED lights, 3 barndoors, 3 AC/DC Adapters, and 3 light stands. *Available for reservation to any level Journalism or DIGI classes*
Special Features:
65 degree beam spread
2800-5600K Color Temperature
Smooth and sharp dimming modes
---
IKAN Canvas Bi-Color Bendable 3-Point kit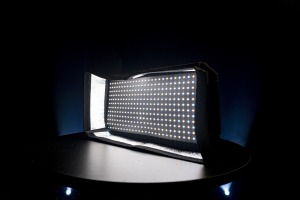 IKAN IB508-V2 gives small studio or location videographers and photographers all the features required for professional performance. This kit includes: 3 IB508-v2s, diffusion filter, 6.25′ light stand, and a stand mount. *Available for reservation to any 300-400 level DIGI classes*
Special Features:
3200-5600K Color Temperature
Energy efficient and lightweight
AC/NP-F
---
IKAN IB508-V2 Bi-Color Panel LED Studio Lighting Kit
IKAN IB508-V2 gives small studio or location videographers and photographers all the features required for professional performance. This kit includes: 3 IB508-v2s, diffusion filter, 6.25′ light stand, and a stand mount. *Available for reservation to any 300-400 level DIGI classes*
Special Features:
3200-5600K Color Temperature
Energy efficient and lightweight
AC/NP-F
Lighting Support
Backdrops
C-stands
Diffusion
Gels
Lume Cube Shoe Mount Adapter
Reflectors