Gain a Deeper Understanding of God's Word and Defend the Faith with a PhD in Theology and Apologetics
You have a passion for God's Word. You have devoted your time to diligent study of the Bible and the writings of major theologians. You are ready to push yourself to the pinnacle of theological scholarship, and you are ready to deepen your own faith and shepherd a new generation of Christian leaders.
Earn a Doctor of Philosophy (PhD) in Theology and Apologetics and join the ranks of theologians training up the next leaders of the church.
What is a PhD in Theology and Apologetics?

It is a terminal degree that demonstrates your achievement of excellence in academia. Our rigorous curriculum incorporates advanced courses in the Old Testament, the New Testament, apologetics, church history, and theology.
Accreditation
Your divinity degree is approved by the Commission on Accrediting of the Association of Theological Schools (ATS) and has met rigorous accreditation standards. You can feel confident that your degree is both academically excellent and well-respected among churches, ministries, and nonprofit organizations.


---
What does a theologian do, and how can you become a theologian?
Theologians dedicate their professional life to the study of Scripture. They fearlessly examine the complexities of Scripture and pull theological truths about God, His nature, and His actions from their interpretation. As a theologian, you will engage with difficult passages of Scripture, wrestle with pressing religious issues of the day, and examine how the Church in the past has interpreted Scripture. 
Most often, you will find theologians in theological seminaries. Here, they study and research the Scriptures. Then they share their findings with students in a classroom setting. They also tend to write and publish their work.
A doctorate in theology is one of the best steps you can take to become a theologian. With this background, you can become qualified to teach at the university level in a theological school. If you already have a graduate degree in theology or related studies, then you may qualify for our PhD in theology online program.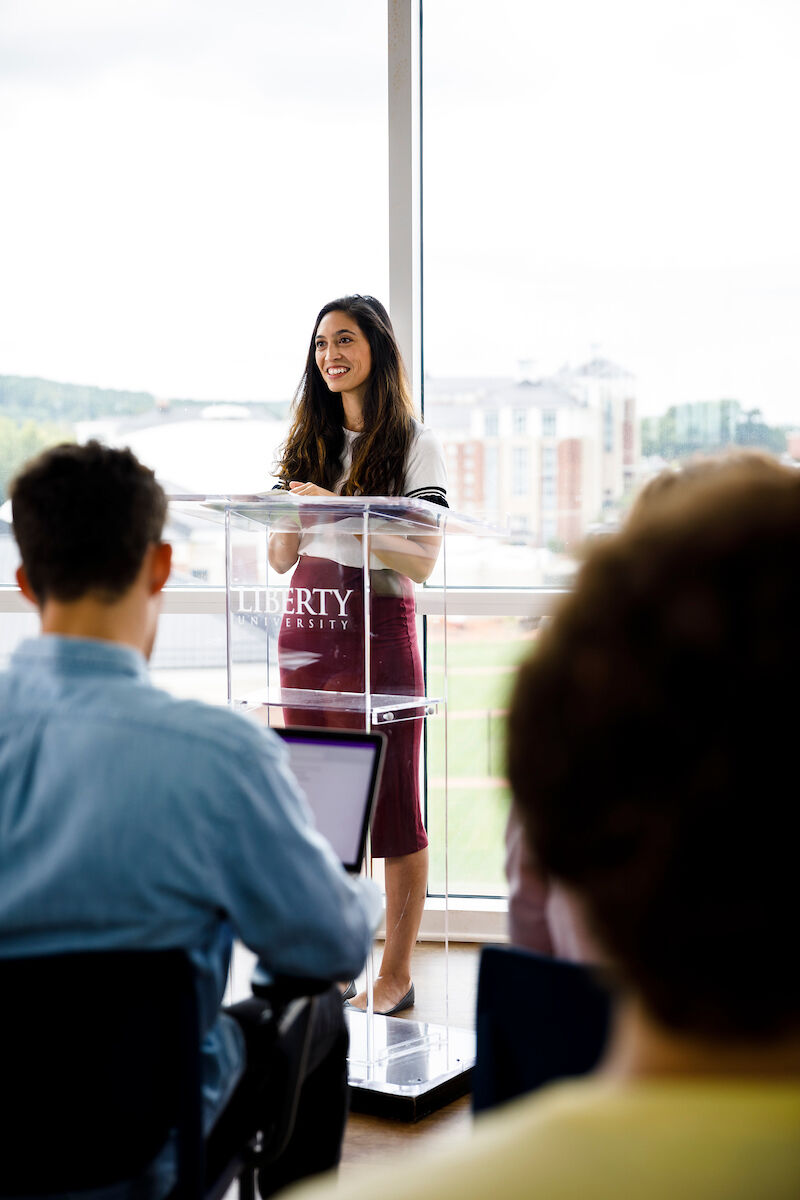 What does apologetics mean, and why combine apologetics and theology?
Our degree is not only a theology program — it is also an apologetics degree. What is the aim of apologetics? It is to share the Gospel message in an understandable way to the people around us. 
Christian apologetics, a branch of theology, focuses on defending the faith. The word "apologetics" comes from the Greek word apologia, which means defense. In apologetics, you will demonstrate the reasonableness of Christian beliefs, and you will answer the deepest questions and longings of the human heart.
So many people today are asking complicated questions about God, morality, and the meaning of life. It is important that Christians know how Jesus Christ and the Bible answer these questions and defend Christianity. To do so, Christians must know what the Bible says and how its message relates to today's questions. With Liberty, you can get a doctorate in theology and apologetics that helps you answer these questions.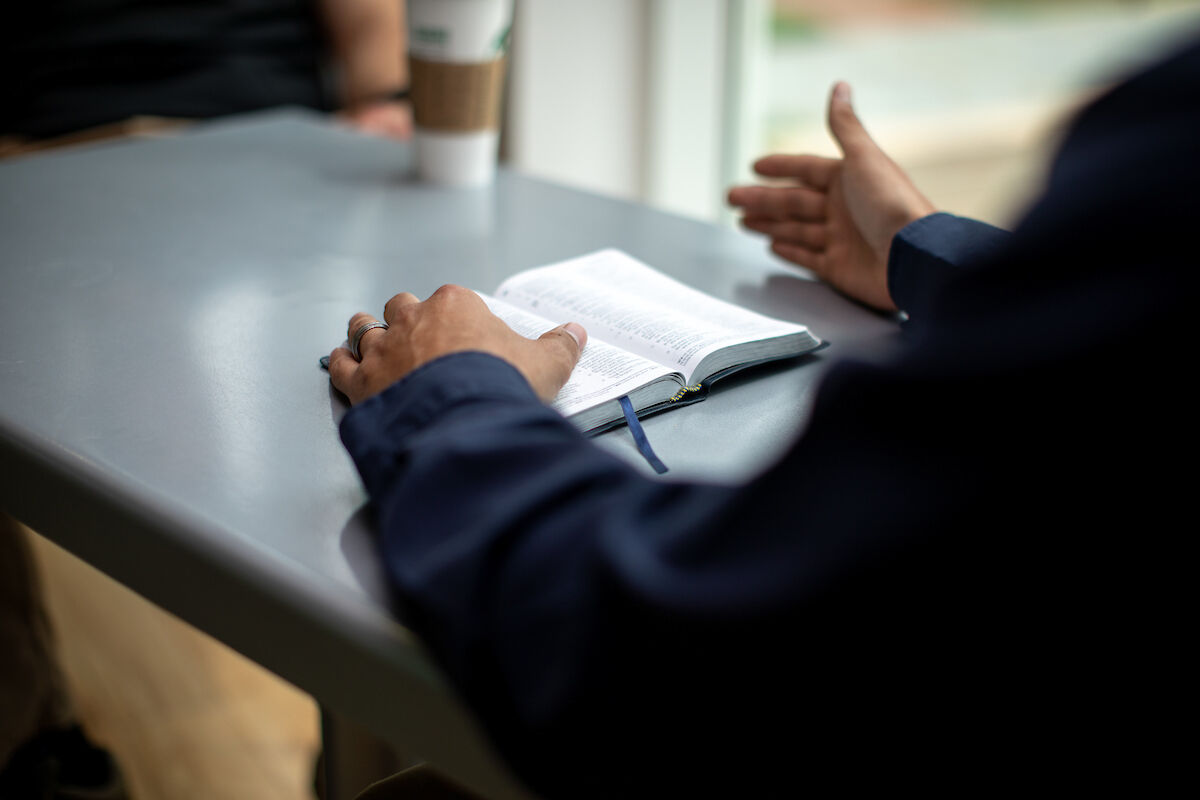 ---
Why Choose Liberty's PhD in Theology and Apologetics?
Liberty University's PhD in Theology and Apologetics degree is an advanced, terminal degree that can help you stand out in your field. As a terminal degree, Liberty's theology and apologetics PhD can provide an excellent credential for teaching at the university level. Our intensive-based format pairs the flexibility of online education with the resources of an on-campus experience. You will meet on campus for a week of intensive study. Then you will complete the rest of your coursework online from your own location.   
Obtaining your PhD in Theology and Apologetics from one of the largest Christian Universities in the nation also allows you access to all of the great resources you will find on campus. Our 17-story Freedom Tower was designed especially for divinity students and professors and comes equipped with a 7-projector immersive classroom and revolutionary homiletics teaching lab. On the first floor of the tower, you will also find the Scriptorium, which holds over $1 million in rare books and bibles.
Award-Winning Campus
At Liberty, you'll find an affordable, high-quality education that equips students like you for the real world. Our commitment to excellence helped us rank among Niche.com's Top 3 college campuses in America. Earning your degree from a nonprofit university with state-of-the-art resources like ours can help set you apart from your peers.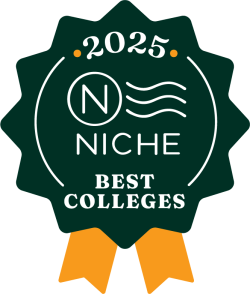 ---
What Will You Learn in Our Doctorate in Theology and Apologetics?
You are looking for a program that will teach you what you need to succeed as a theologian. Our flexible yet rigorous curriculum will do just that. Our theology PhD program starts with a core of theology, apologetics, and methods and research courses.
In addition to our core classes, you will choose what upper-level courses you want to take for your program. This will allow you to tailor your theological studies to the issues that interest you most.
You can choose from classes in theology, Old and New Testament studies, apologetics, and church history. You can also use the coursework you choose to prepare you for your dissertation, the capstone of your academic studies. Your dissertation will display your research interests and demonstrate your academic prowess. If you are looking to become a theologian and scholar, then completing this degree and its dissertation is a must.
While you are on campus for your intensives, you will choose research mentors and become part of research groups. This will advance your research skills and prepare you for a career in scholarship. With our curriculum, research, and mentoring opportunities, you can reach the highest level of scholarship.
View our PhD in Theology and Apologetics Degree Completion Plan, and check out our featured courses below for more information!
Featured Courses
APOL 900 – Seminar in Theological Method
APOL 910 – Apologetic Method
Highlights of Our PhD in Theology and Apologetics Degree
We have a state-of-the-art homiletics/teaching lab in our School of Divinity Freedom Tower.
In this doctor of theology degree, you will study under theologians and missionaries with real-world experience and scholarship through our web-based content, then meet them in person during your intensive course content.
Customize your doctorate of theology with advanced studies in theology and apologetics specific to your area of scholarship and ministry. Or broaden your research and study with additional electives in biblical studies and church history.
Our Freedom Tower's Scriptorium houses the Rawlings Foundation rare books collection valued at over $1 million, a 111-ft.-long Torah scroll that dates to the 16th century, and a functioning replica of the Gutenberg Printing Press.
Be mentored by experts in our online seminary program in both your courses and in your final doctoral dissertation.
We provide experiential learning opportunities through church and para-church ministries.
PhD in Theology Degree Information
Career Options for Graduates of our PhD in Theology and Apologetics Degree
Top Jobs 
University professor

Professional Christian scholar
Other Potential Careers
Ministry director

Senior pastor

University or K-12 school administrator
Our PhD in Theology and Apologetics can enhance your full-time ministry potential. You can prepare to pursue leadership and administrative roles across many ministry fields! While individual denominational requirements differ, receiving a PhD in Theology and Apologetics generally meets the necessary educational requirements. Even more, a PhD also can also serve as a reliable academic credential for senior church leadership.
This degree can help you become qualified for many teaching roles at the university level. You may also find opportunities for administrative roles in K-12 Christian schools or seminaries.
Admission Requirements for Graduate Degrees in Religion
A regionally or nationally accredited master's degree* with a 3.25 or above GPA for all previous graduate work is required for admission in good standing. Every application is reviewed on a case-by-case basis, and all applicants must submit the following documents and meet the minimum requirements for admission:
Admission application
Official college transcripts showing a completed bachelor's degree and graduate degrees
Miller Analogies Test (MAT) or Graduate Record Exam (GRE) – test scores must not be older than 2 years
Writing sample

Minimum 30 page paper (excluding cover page, table of contents, and bibliography) in Turabian format
May use a chapter from a Master's thesis if the chapter meets the 30 page minimum
You may select the topic, but it is preferable that it is related to Theology and Apologetics

3 Reference letters required for admissions to this program (

Personal recommendation letters will not suffice)

2 Academic (Graduate Level, on letterhead, signed by recommending party)
1 Pastoral (Can be sent electronically, or on letterhead with a physical signature)

Letter of Intent

 

300 word minimum

specifying purpose and goals for entering

 

the Ph.D. program

Professional Vita
Proof of English proficiency
*Acceptable degrees: Master of Divinity with or without thesis, master's degree with a theology- or apologetics-related thesis (will need review by department), or Master of Arts in divinity field with a thesis.
Please note: All admission requirements must be received by the following dates to be reviewed for acceptance into the applicable semester:
Fall — May 1st
Spring — October 1st
Summer — February 1st