New Possibilities. Same Price.
We've frozen tuition for the fifth year in a row through the 2023-24 academic year — so you can pursue a higher education without worrying about changing costs.
Getting a good education is important. So is being able to get a good job after graduation with the freedom to start making an impact in your field — without being held back by unnecessary debt.
At Liberty University, we believe everyone should have an equal opportunity to pursue higher education, and it's our job to keep that education affordable for you. That's why more than 95% of Liberty students receive financial aid.
Liberty's residential undergraduate tuition rates are in the bottom third when compared to our leading private, residential competitors. Discover all the ways you can finance your education at Liberty through our scholarship opportunities.
Get an extraordinary education at an affordable cost
---

Safety and Support
We care about your safety and well-being while you're a student with us. Here are some of the ways we aim to keep you safe on-campus:

Dining
At Liberty, you'll experience some of the best on-campus dining in the nation. Take a look at some of your future dining benefits:

Convocation
At Convocation, we want you to be enriched with collective worship and to hear from speakers who will challenge your ideas and bolster your spiritual life. Here are some things you'll want to know about Convocation:

Athletics and Activities
As a residential student, you'll have access to a variety of activities on campus from athletics to recreation. Check out some of what you'll be a part of when you join the Liberty family:
A New Scholarship Opportunity — The Middle America Scholarship
We're placing hardworking citizens at the forefront. Liberty is the first university in the U.S., public or private, to design a financial assistance program for the working middle class.
Currently, many don't qualify for the full Federal Pell Grant amount. The Middle America Scholarship is helping to bridge that gap.
If your family falls within the $35,000-$95,000 income bracket, you may be eligible for over $5,000 per year. And you may be able to lock in the Middle America Scholarship program amount for up to four years. You can find out more about the Middle America Scholarship on our financial aid page.
Program-qualifying criteria and scholarship amounts are evaluated annually and are subject to change. The program was launched for new residential undergraduate students starting college in Fall 2019.
On-Campus Fees
Liberty's activity fee not only covers a gym membership to the LaHaye Recreation and Fitness Center, but it also provides access to:
More than 100 Student Activities events per year
Skiing and snowboarding lessons and equipment at Snowflex (our year-round ski slope)
Mountain bikes, canoes, kayaks, and camping equipment at Hydaway Recreation Center
Entrance to many of Liberty's exciting athletic events
And that's just the beginning…
Did You Know? Liberty is home to over 100 student-led clubs, 20 NCAA Division 1 sports, and over 40 Club Sports, including rock climbing, fencing, and paintball.

It's hard being sick when you're away from home. To make it a little easier, our Student Health Center is centrally located on campus. Treatment in our medical clinic, women's clinic, and allergy and immunization clinic is covered by the health fee — so are X-rays and routine lab work. Crisis, recovery, and group counseling services (and more) are also available to students through the Dean of Students office.
Did You Know? Medical prescriptions can now be delivered directly to your dorm.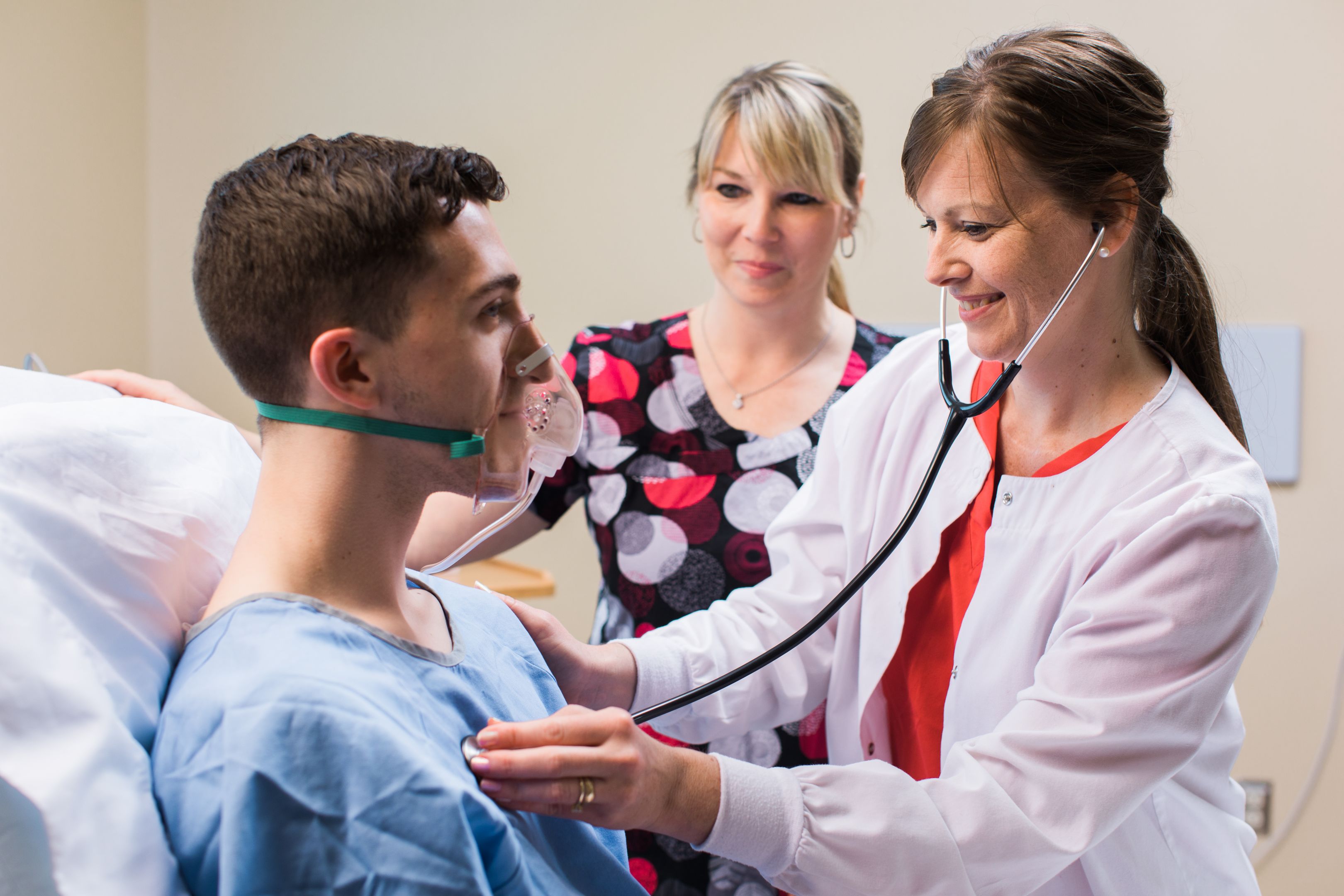 You can't fly a plane without paying for fuel. Or do graphic design without rights to the software. Or shoot a film without a camera. Some degree programs require material or special licensing fees to cover the tools necessary for learning the profession. Giving you access to industry-standard equipment and hands-on learning is just one of the ways Liberty prepares you for success in the "real world." Find out more about your course-specific fees here.
Did you Know? Cinematic Arts students use "Red" cameras in their classes — the type Peter Jackson used to shoot "The Hobbit."
Other fees that you may see as a student include the following:
Late FCI fee through Summer 2023 ($125)

Late Fee assessed beginning Fall 2023 ($150)

Payment plan participation fee ($50)
Replacement ID fee ($25)
Failed payment processing fee ($35)
Degree completion application fee ($100)
Withdrawal fee ($50)
Optional testing fees: CLEP ($135), ICE ($130)