Change the World with a Global Studies Degree
You want to make an impact on the world. We understand, and we want to help you get there. Our Bachelor of Science in Global Studies degree will equip you with the knowledge and experience you need to make the changes you want to see.
By pursuing a global studies degree, you have the opportunity to learn what global work really looks like. You'll get real-life experience with an internship and learn an additional marketable skill with a double major or minor.
Get prepared. Study, learn, and grow. With this degree, you'll be able to do all of this with the tools you need to make a positive impact on the world.
---
Award-Winning Campus
At Liberty, you'll find an affordable, high-quality education that equips students like you for the real world. Our commitment to excellence helped us rank among Niche.com's Top 3 college campuses in America. Earning your degree from a nonprofit university with state-of-the-art resources like ours can help set you apart from your peers.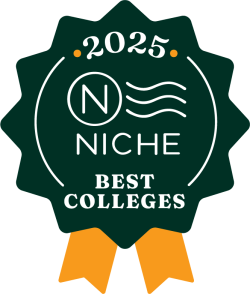 ---
Why Choose Liberty's Global Studies Degree?
Receiving your degree from Liberty University is an exciting and unique experience. On our campus, you'll experience spiritual growth, academic challenges, mentorship, and more. Our Freedom Tower houses our School of Divinity, where you will be spending much of your time. As a global studies student, you can take advantage of our classroom with teleconferencing capabilities to learn from international workers.
Don't forget to pick where you'll complete your internship! You will study for an entire semester abroad, earning 15 credits toward your degree. You will be immersed in a foreign culture and conduct research while simultaneously getting invaluable hands-on experience.
---
What Will You Learn in Our Global Studies Degree?
Because our global studies degree is offered through our John W. Rawlings School of Divinity, you will gain the biblical foundation you need to excel in any ministry field. For example, you'll take courses in inductive Bible study, hermeneutics, and the book of Romans.
In our global studies degree program, you will be exposed to all the pertinent information and training needed to excel in a career abroad. During your junior year, you will complete an overseas internship where you will be fully immersed in another culture.
In addition to the global studies curriculum, you'll also double major or minor in another area of study. This gives you the opportunity to obtain an additional marketable skill that you can use to advance your international career. Choose from over a hundred different areas of study including business, the medical field, or pastoral leadership.
Review the Degree Completion Plan, and check out our featured courses below to learn more about what you'll be studying!
Featured Courses

GLST 200 – Introduction to Global Studies
Here's what you'll learn:
An introduction to understanding the history, principles, and foundations of global engagement
The demands of an intercultural career
Principles for engaging the current global environment
GLST 385 – Career Preparation for Global Workers
This course guides potential global workers through the process of pursuing an intercultural career.
GLST 388 – Ethnographic Research
Here's what you'll learn:
A research project that is taken concurrently with the field internship experience
Extensive ethnographic mapping of the culture in which you are completing your field internship
GLST 490 – Trends & Issues in Global Studies
Here's what you'll learn:
This course is taken the semester following the internship experience.
Individuals will reflect upon current trends and issues in global studies based on their experiences abroad.
Highlights of Our Global Studies Degree
John W. Rawlings School of Divinity professors are active in the classroom, as well as in research and publishing original works.
Our School of Divinity is committed to the authority of Scripture and conservative evangelical theology.
Benefit from the teaching and professor involvement of a small bible college with the experience and amenities of a university.
Internship opportunities with churches and parachurches locally, nationally, and globally.
The Freedom Tower, where our School of Divinity is located, houses a 7-projector immersive classroom, an interactive classroom that utilizes teleconferencing capabilities, and a state-of-the-art homiletics teaching lab.
The Rawlings Foundation's rare book collection is valued at over $1 million dollars and contains a 111-foot long Torah scroll dating back to the 16th century and a functioning Gutenberg Printing Press replica.
Global Studies Degree Information
Career Opportunities for Global Studies Graduates
Global mobilizer with a church or nonprofit organization
Global opportunities in education/TESL/business/healthcare/communications/etc. when combined with a double major or minor in another discipline
Humanitarian aid work
Refugee work
Short-term/long-term field personnel with global disciple-making organizations
Admission Requirements for Undergraduate Degrees
Every application is reviewed by the admission committee on a case-by-case basis, meaning there are no set minimums for acceptance. However, all applicants must submit the following documents* for admission:
Admission application
Official high school transcripts
Official college transcripts (if applicable)
Results from the CLT, SAT, or ACT are not required for admission, but may be used in consideration for merit-based aid.
Admission essay
*Note that additional documentation may be requested by the admission committee after your application has been received.