Earn a Bachelor's Degree in Data Analytics and Help Secure a Successful Career in Business Administration
If you are looking for a college degree that provides career opportunities, flexibility, and security, consider a degree in business and data analytics. Our experienced faculty teach from a wealth of knowledge in this constantly evolving field. Pair their intentional care for each of their students with Liberty's standard for academic excellence, and you are on track to land a job that matches your career interests.
At Liberty, we have designed a B.S. in Business Administration – Data Analytics degree to prepare you for a successful future. As a business major, you will gain invaluable knowledge in all areas of business, which will make you useful to any organization. Our data analytics courses prepare you to stand out to employers as you learn how to meet the information needs of 21st-century organizations.
Study with us and explore the exciting world of data and information, while developing a strong foundation in all of the functional areas of business. Your interest in business administration and technology can be fused into a career you'll love. Our degree is designed to prepare you for a career in business intelligence, data analysis, quality assurance, or decision support.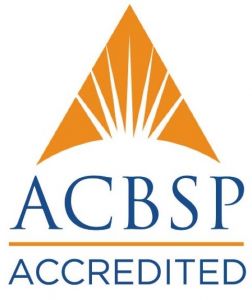 Among only 3% of business schools worldwide to receive ACBSP accreditation
Award-Winning Campus
At Liberty, you'll find an affordable, high-quality education that equips students like you for the real world. Our commitment to excellence helped us rank among Niche.com's Top 5 college campuses in America. Earning your degree from a nonprofit university with state-of-the-art resources like ours can help set you apart from your peers.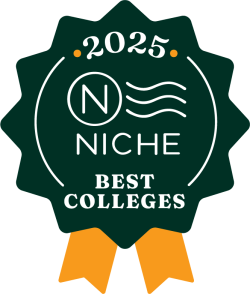 ---
Why Choose Liberty's B.S. in Data Analytics?
There is a growing need for business professionals to develop technology and analytical skills to compete in an increasingly data-driven marketplace. Analysts and managers alike need to think critically and make quality decisions utilizing the vast amount of data available. At Liberty, our B.S. in Business Administration – Data Analytics supports the need for knowledgeable workers with a moral foundation built upon God's word. Let us help you increase your business skills and professional network, as you learn under exceptional leaders from local and national organizations throughout your college journey.
Choosing Liberty to pursue your bachelor's degree means gaining opportunities to serve your community, explore internship possibilities, and get involved with business student organizations. This degree also provides tremendous job opportunities. According to the U.S. Bureau of Labor Statistics in 2017, the business and data analytics field is expected to grow by 12.5% over the next 6 years, which would result in nearly half a million new jobs! Don't just pursue a bachelor's degree. Pursue a program that propels you towards a successful career.
---
What Will You Learn in Our Business Administration – Data Analytics Bachelor's Degree?
If you choose to pursue the data analytics specialization of our business bachelor's degree, you will evaluate business environments and industry best practices based on the knowledge and research discussed in the course. Additionally, you will learn how to develop appropriate business strategies, policies, and solutions for sustainable competitive advantage. All of our business administration bachelor's degrees contain a core curriculum in the overarching business field. These foundational courses include general business, accounting, finance, and marketing in domestic and international marketplaces. 
Some of the major topics explored in the data analytics specialization include:
Descriptive analytical techniques and theory
Methods of data collection and its impact and variation in a business setting
Prescriptive and predictive analytics
Collecting data and discovering data patterns
Selecting appropriate forecasting techniques
Time series and regression forecasting techniques
Structured Query Language and data modeling for decision making
Real-world context analyses utilizing data sets and case studies
View the Degree Completion Plan, and check out our featured courses below to learn more about what you'll be studying!
Featured Courses
BUSI 333 – Business Analytics I
Here's what you'll learn:
Major topics in business analytics, with an emphasis on descriptive analytical techniques and theory
Methods of data collection and analysis in gaining an understanding of variation and its impact on the business setting
BUSI 341 – Database Concepts for Analytics
Here's what you'll learn:
The fundamentals of relational databases as they relate to business analytics, including normalization, data modeling, and Structured Query Language to extract meaning from data for decision making
Data quality and integrity, as well as the impact of big data on analytics and the traditional relational database model
BUSI 405 – Business and Economic Forecasting

Here's what you'll learn:
Methods of collecting data, discovering data patterns, and selecting appropriate forecasting techniques
Time series and regression forecasting techniques
BUSI 454 – Practical Analytics
Here's what you'll learn:
A hands-on exploration of current business analytical tools including reporting, visualization, and prediction
Analyses will be considered in a real-world context utilizing a variety of data sets and case studies
Highlights of Our Business Administration: Data Analytics Degree Program
Our School of Business is among only 3% of business schools worldwide to earn ACBSP accreditation.

Complete internship and capstone courses that allow you to gain invaluable first-hand experience in the field!
The 78,000-square-foot School of Business building provides you with many resources including our simulated stock trading room with New York Stock Exchange display boards, a 2,000-square-foot Center for Entrepreneurship, the Center for Cyber Excellence, the Center for Financial Literacy, and information technology labs with a networking and data center.
Get involved with our business-related student clubs, organizations, and honor societies!
Check out our 3+1 Accelerated Business Program; you can get your business bachelor's and master's degree in just 4 years!
Data Analytics Business Degree Information
Career Opportunities for Business Administration: Data Analytics Graduates
Liberty University's Bachelor of Science in Business Administration: Data Analytics degree prepares you for work in the following occupations:
Analytics consultant
Business analyst
Business consultant
Business intelligence manager
Cost accountant
Data quality analyst
Database analyst
Decision support analyst
Operations analyst
Admission Requirements for Undergraduate Degrees
Every application is reviewed by the admission committee on a case-by-case basis, meaning there are no set minimums for acceptance. However, all applicants must submit the following documents* for admission:
Admission application
Official high school transcripts
Official college transcripts (if applicable)
Results from the CLT, SAT, or ACT are not required for admission, but may be used in consideration for merit-based aid.
Admission essay
 *Note that additional documentation may be requested by the admission committee after your application has been received.