Center for Engineering Research & Education

Impact Industry and Education with CERE
Join us at Liberty University's Center for Engineering Research & Education (CERE) in Bedford County, Va., and help promote research and development through our upcoming state-of-the-art industry labs.
Research as a Student
There are many research opportunities within the School of Engineering. Undergrad students have the opportunity to come alongside world-class research professors and assist in the research process and writing of articles for academic journals. Undergrad students have even had the opportunity to present their papers and research at conferences across the United States alongside their professors. Graduate students are assigned an Academic Advisor/ Research Professor. These students have the opportunity to research and write under the guidance and tutelage of their Advisor.
Become an Industry Affiliate
When you partner with CERE, your organization joins Liberty University in a commitment of time, resources, and support to help meet industry energy needs for the future.
Your involvement will aid in enhancing and developing new technologies and the future workforce. It will help grow the global energy industry through applied research and education as well as benefit advanced manufacturing companies across the Commonwealth.
Industry Labs include:
Chemical/material lab
EMC (electromagnetic compatibility) lab
3D Prototype Lab
Calibration lab
Non-destructive testing lab
Machine Shop
---
Higher Education and CERE
Uniting industry and academics, CERE provides a working platform for research and higher education. Our industry-sponsored labs will help meet industry needs, foster academic research pursuits, and provide work opportunities for students.
Students from across the state of Virginia and Liberty University will benefit from opportunities to observe and assist with research in the fields of science and engineering. Together, we will provide a unique place of learning, research, and training to equip our future workforce to meet and lead the energy challenges and needs for the next decade.
---
CERE Labs welcome Engineering students
Materials Property Testing Lab
Characterization Lab – JOEL Scanning Electron Microscope (SEM)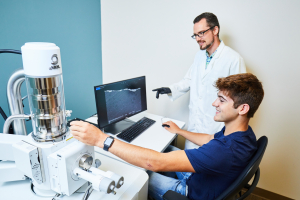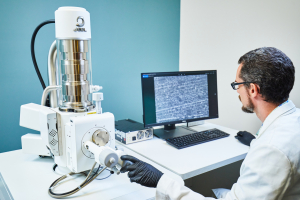 Mark Forged 3D Plastic Printing Lab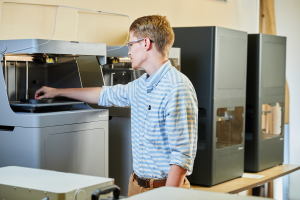 Hardness Testing Lab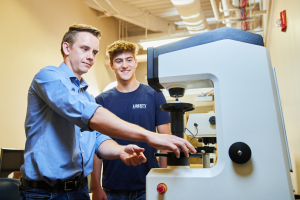 Machine Shop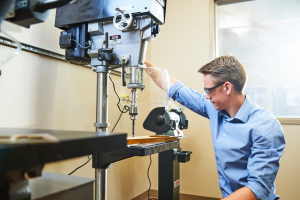 Drill Press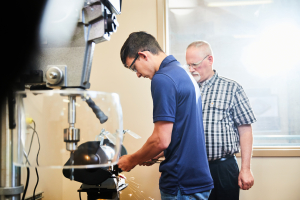 Grinder Machine
Drill Press
Vertical Band Saw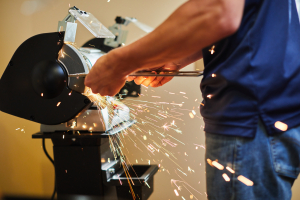 Machine Shop – Grinding Machine
Vertical Band Saw
SAE – Society of Automotive Engineers – Liberty's Formula One Team
OMAX Water Jet – Printing Lab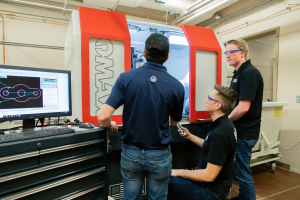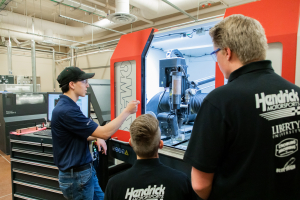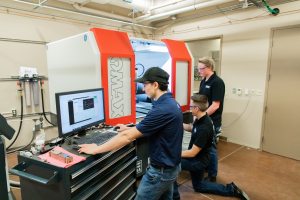 Additive Manufacturing Lab – ARCAM 3D Printer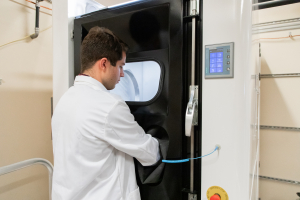 Helmet Drop Testing Lab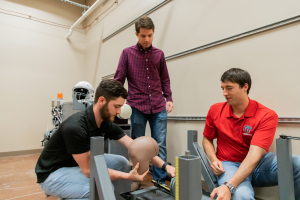 Electromagnetic Chamber – (EMC Lab)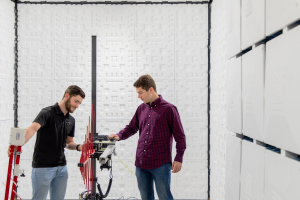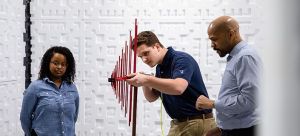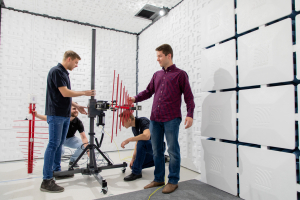 ---
Events at CERE
School of Engineering's Annual Tailgate
Great turnout at first annual School of Engineering Tailgate. The school welcomed faculty, students and alumni to an afternoon of barbecue and games before Liberty's Homecoming Football Game.
School of Engineering's Lab Techs Visit CERE
Lab Techs from the School of Engineering visited the Center for Engineering Research & Education, learning about new developments. The students were joined by Marc Jantomaso, Lab Manager, and Richard Diddams, Executive Director of CERE.
Framatome & CERE Mixer
President of Framatome, Gary Mignogna, visited the CERE facility.
Faculty, Staff and Supporters Visit CERE
Faculty and staff from the School of Engineering and Liberty, along with community members visit the facilities at the Center for Engineering Research and Education.
---
Staff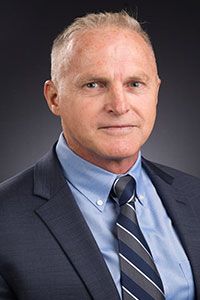 Dr. Richard Diddams CxA
Executive Director
rdiddams@liberty.edu
(434) 582-8661
Dr. Rich Diddams DBA, CxA, LEED GA joined Liberty University in 2017 after over 15 years in the engineering and construction industry. His experience includes leading projects on over 400 bases, $4 Billion in construction projects during his tenure. Rich also served as an officer in the Marine Corps having led Marines in peacetime and combat. His positions included serving on the Joint Staff and at the White House as a senior advisor on counterterrorism.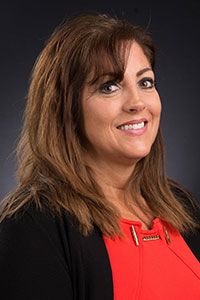 Lynette Whorley
Administrative Coordination
lwhorley@liberty.edu
(434) 582-8662
Lynette Whorley joined Liberty University in 2015 in the Finance department as a Budget Analyst. She was previously employed by Areva for 24.5 years. She knew God had a plan for her life and eager to get back into the engineering arena, she joined the Center for Engineering Research & Education just at the beginning stages of the Center. As her desires are to please the Lord, she also finds delight in nurturing relationships between students and others to bridge their success.

David Fazzina
Assistant Director
dfazzina@liberty.edu
(434) 582-7733
Mr. David Fazzina joined Liberty University's School of Engineering in 2016 after over 20 years in the engineering and manufacturing industry. He created solutions, built lasting relationships and improved efficiency in Fortune 500 corporations and entrepreneurial, high growth companies. His experience encompasses success in diverse technological disciplines, markets, and roles. He has worked with international thought leaders in multiple industries with a track record of continuously improving systems and processes while managing projects to increased levels of performance excellence.

Stephen Horstemeyer
Lab Director
sjhorstemeyer@liberty.edu
(434) 582-7842
Mr. Stephen J. Horstemeyer joined Liberty University School of Engineering in 2019. He has 21 years experience in the steel industry employed at Weirton Steel Corporation/National Steel, 1.5 years at Sandia National Laboratory managing the Welding Metallurgy Laboratory and Hydrogen Laboratory, and 16.5 years managing 10 laboratories at Mississippi State University/Center for Advanced Vehicular Systems. He has over 30 publications.