Summer Experiences: Crossworld – Missionary Work in Toronto
---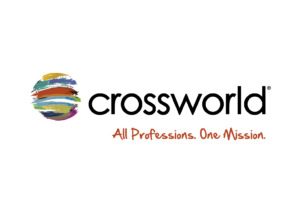 Missionary Work in Toronto
Have you ever wondered what it is like to be a missionary? Has interacting with other cultures and world religions been mysterious to you? How would you talk to a Hindu, Muslim, or Buddhist about what they believe? If you have wondered about this and want to explore the answers, then come with Crossworld to Toronto, Canada.
Purpose:
To gain a greater understanding of God's heart for all people
To expose and immerse you into different worldviews, spiritualities, and cultures.
To help you understand what missions feels like and what skill sets a missionary needs for cross-cultural service.
To help Crossworld's long-term workers with greater connections among the unreached people where they live.
Why Toronto?
Over half of Toronto was born in another country. There are many people groups and religious groups, from around the world, who are considered unreached living in Toronto. Crossworld has missionaries working among them with a heart to train others in learning a culture and connecting the gospel in that context.
Dates
June 8th – 18th, 2023
Cost
$2,800
Locations
Toronto, Canada
Application Deadline
February 14, 2023
Contact Information
Ian Williams – ian.williams@gocrossworld.org
Academic Departments
Arts & Sciences
Behavioral Sciences
Business
Communication
Divinity
Education
Government
Types of Service
Vocational Christian Missions
Refugee Care
Community Development & Preservation
Arts & Culture
Children's Ministry