Government students engage with senior Russian diplomat at the Russian Embassy in Washington, D.C.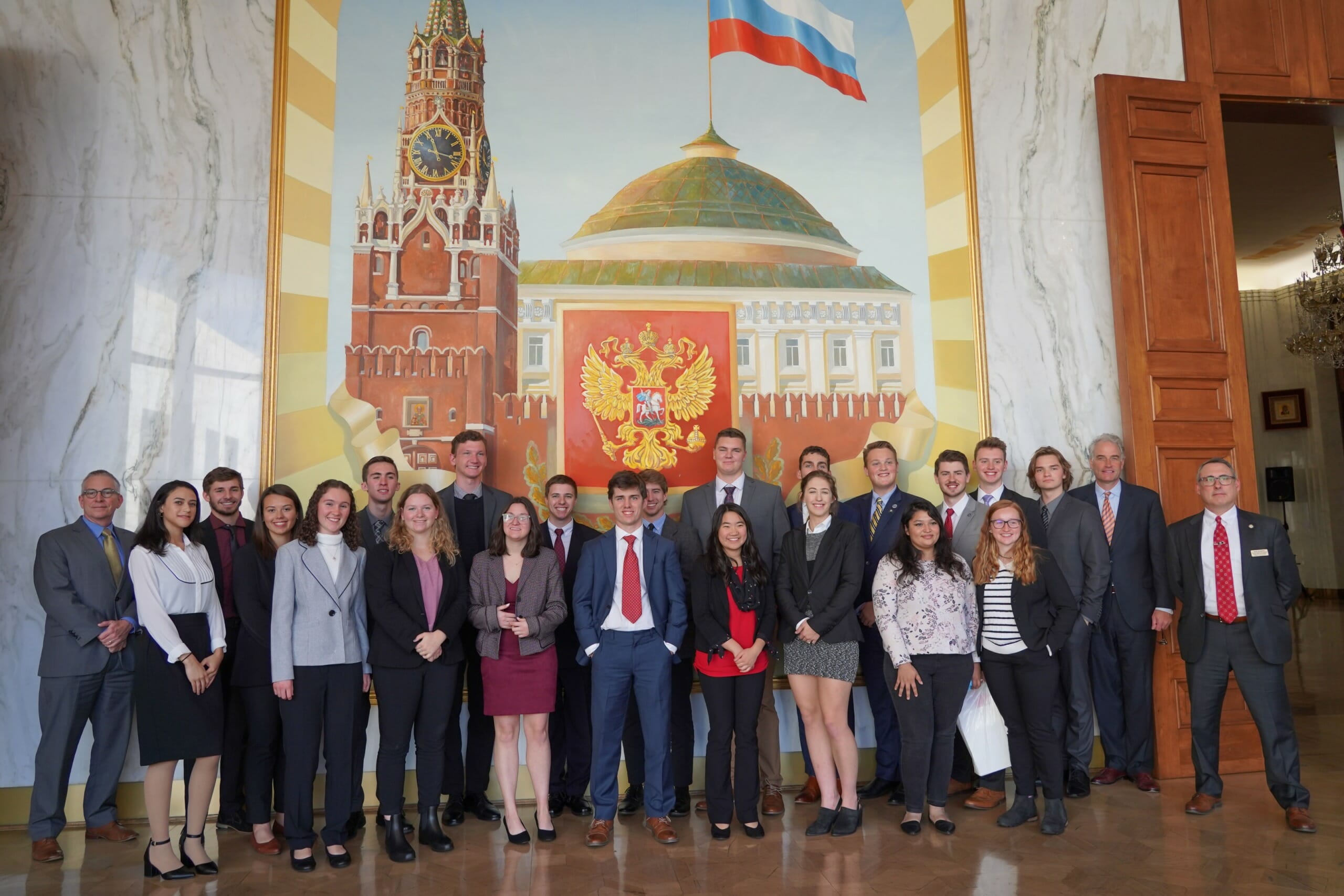 By: Liberty University News Service
Twenty-two students from Liberty University's Helms School of Government, all members of an international relations class (GOVT 340), toured the Russian Embassy in Washington, D.C. Tuesday afternoon and engaged in a Q&A session with Russian Deputy Chief of Mission Mr. Sergey Koshelev.
Associate Professor of Government Scott Roenicke, the instructor for the international relations course, helped orchestrate the encounter. Roenicke, who recently joined Liberty's faculty, commands a bold 30-year career in international relations, having served in the Pentagon as a Senior Advisor for Russia Affairs to the Chairman of the Joint Chiefs and as Director for Russia Affairs in the National Security Council at the White House. Tuesday's trip was made possible in part because of the affiliations Roenicke developed throughout his extensive career.
"The students formulated tangible proposals for addressing the challenging relationship that we presently have with Russia," Roenicke said. "They were then afforded the opportunity to personally contribute to international relations by presenting their ideas to the Russian Ambassador's Deputy at the Embassy in Washington, D.C. Students urged the Russians to consider a more constructive and cooperative posture as opposed to the confrontational one currently being pursued by Moscow."
Visit Liberty University News Service for the full story.