Lynchburg
Our Thriving Campus
Liberty University is nestled in the foothills of the beautiful Blue Ridge Mountains and located on the south bank of the historic James River, in a region rich in history, culture, and outdoor recreational opportunities. Our more than 7,000-acre campus serves a diverse residential and online student body, representing all 50 states and more than 75 nations.
Campus Location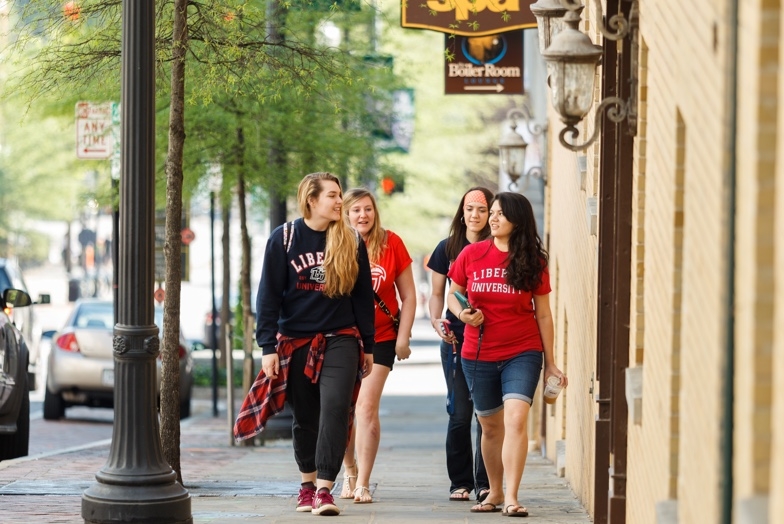 A University Town
With a population of over 80,000, Lynchburg proper is considerably smaller than many metropolitan suburbs. The city and surrounding counties represent a population of more than 228,000 and are a region of remarkable diversity, industry, and historic significance.
Living with History
Lynchburg was established by charter in 1786 at the site of Lynch's Ferry on the James River. It was a center of commerce and manufacturing in the 19th Century. Thomas Jefferson's crowning architectural achievement, Monticello, is located in nearby Charlottesville, and his Poplar Forest is located just outside Lynchburg.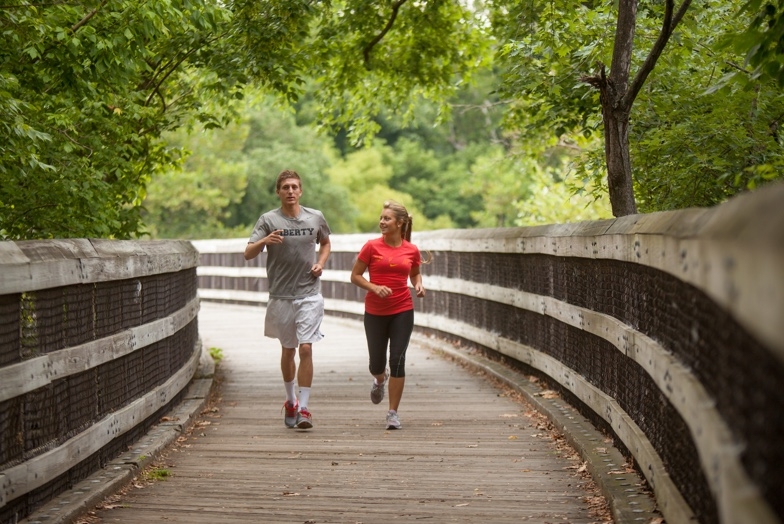 Outside Living
The Blackwater Creek Natural Area offers miles of hiking and biking within the city limits, most of them shielded from houses and buildings by steep bluffs and wilderness. The popular Appalachian Trail is nearby and a frequent destination for hikers and campers.
Economic Impact
Liberty University is a core thread in the fabric of Lynchburg, Virginia's infrastructure and economy. Liberty's students and the school's business operations contribute hundreds of millions of dollars to the local economy each year. With more than 12,000 employees worldwide, it is responsible for many Central Virginia workers having the buying power to keep other local businesses thriving.
Liberty Contributes:
8,413 jobs in the City of Lynchburg are directly or indirectly attributable to Liberty University
466,303 hours of volunteer service by Liberty students per year
$5.1 million estimated value of volunteer work provided by the Liberty University family
$534.2 million direct spending

i

n the Lynchburg MSA in the fiscal year

2021-22

by Liberty enterprises, students, and visitors

$23.3 million in tax revenue for the city

in the fiscal year

2021-22

$966.9 million in economic activity

generated in Virginia by Liberty University.
The Mangum Economic Impact Study concluded: "In sum, Liberty University is a rapidly growing institution that has a significant economic and fiscal impact on the Lynchburg MSA and the state of Virginia as a whole, and plays a very active and positive leadership role within its community and Virginia."