B.S. in Digital Media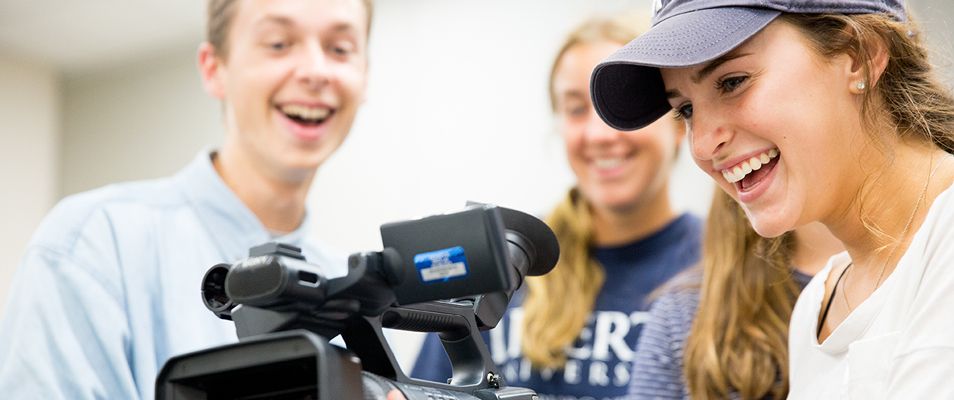 Residential Program
Prepare for an exciting career in digital media. Learn the process of effective storytelling from concept to completion, with preproduction, production, and post-production processes.
Match your degree with your career goals and graduate prepared to tell visual stories in a variety of genres including feature stories, news programs, documentary, dramatic shorts, and more. With a Bachelor of Science in Digital Media, you can specialize in Video, Audio, or Performance.
At Liberty University, you will expand your skillset with advanced videography, editing, and audio techniques, while building a portfolio that showcases your digital tool belt. Learn about current developments in digital media from a career-experienced faculty who are firm in their Christian faith. Get experience working hands-on with Liberty Broadcast Communications, Liberty Flames Sports Network, and our school media outlets.
Graduate equipped to lead in this ever-changing field with a range of capabilities that will help you pursue your dreams with confidence.
Careers You Could Have
Producer
Director
Videographer
Video Editor
News Director
Radio Announcer
Sound Engineer
Production Manager
Host/Co-host
News Anchor
News Reporter
Learn How To
Utilize current digital media equipment and software to tell good visual stories
Perform producer and director job functions including similarities, differences, and overlap
Run audio production boards, optimizing sound for event productions
Write and prepare scripts for a variety of genres, including news copy and packages for broadcast TV, television and radio programming, and video narrative
---
Academic Information
Choose a Concentration
Credit Hours
Courses You Could Take
On Camera Presentation (DIGI 330)
Post Production Sound Design (DIGI 290)
TV News Production (DIGI 343)
Writing for Visual Media (DIGI 240)
Sports Broadcasting (DIGI 340)
Program of Study (DCPs)
---
Where Students Have Interned
A&E Networks
Adventures in Odyssey, Focus on the Family
NBC Universal/NBC South Florida
Washington Redskins
Buffalo Bills
---
Where Alumni Have Worked
ESPN
C-SPAN
Fox News
NBC 12 CW—Richmond, VA
Christian Broadcasting Network (CBN)
KHQA—Sinclair Broadcasting Group