B.S. in Digital Media & Journalism
Communicate Truth with Your B.S. in Digital Media & Journalism 
Now more than ever, our world needs technically sound and ethical leaders who are prepared to use media to communicate truth. With a B.S. in Digital Media & Journalism, you'll be ready to make an impact through your career.
Choose one of our many exciting concentrations below that match your career goals as a successful content creator. Learn from highly skilled professors who are grounded in their faith and share your passion for the industry.  
Here, you'll build the skills needed to become a true leader in the field and a Champion for Christ.
Have questions about the department of Digital Media & Journalism or want to learn more?
Contact Janet Lenehan at jflenehan@liberty.edu or call (434) 582-2111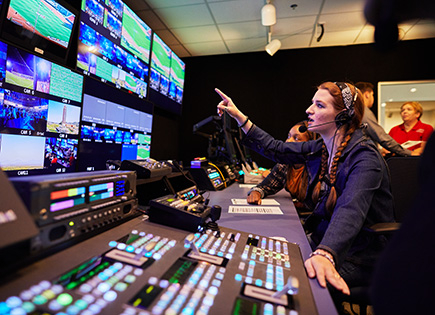 ---
Start Your Journey in Digital Media & Journalism 
---
---
Instagram