Public Policy Degree Programs
Advance your career in government with Liberty's Master of Arts in Public Policy (MAPP).
Learn how to master the details of the policy-making process and understand the theoretical underpinnings of American democracy. Giving you a unique blend of theoretical and applied knowledge, the MAPP emphasizes the importance and qualities of Christian statesmanship.
With this degree, you will have the option of writing a graduate thesis, which can serve to highlight your expertise in a particular policy area.
---
Public Policy Degree and Certificate Offerings
Master of Arts in Public Policy (M.A.P.P.)
M.A.P.P. Cognate – Campaigns and Elections
M.A.P.P Cognate – Chinese Affairs
M.A.P.P. Cognate – International Affairs
M.A.P.P. Cognate – Leadership
M.A.P.P. Cognate – Middle East Affairs
M.A.P.P. Cognate – Policy Studies
M.A.P.P. Cognate – Public Administration
Graduate Certificate in Public Policy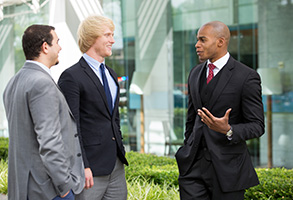 Study the Principles of Statesmanship
Gain the knowledge and skills you'll need to manage public affairs in your career. The MAPP program offers principles of statesmanship in the policy arena. Get graduate-level training that is designed to impact the world by training Christ-centered statesmen.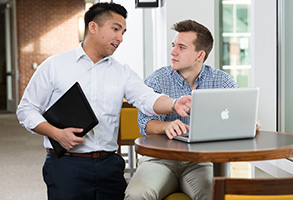 Customize Your Program with Online Cognates
Tailor your MAPP degree to fit your career interests. Online cognates include:
Campaigns and Elections
International Affairs
Middle East Affairs
Public Administration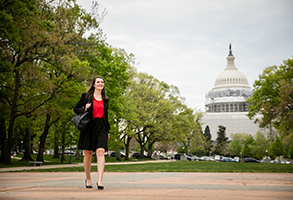 Get Your MAPP Degree in One Year
With our 36 credit hour program, you can finish your degree in one year by taking your courses in fall, spring, and summer semesters.
The optional thesis track lets you decide if you want to write and defend a thesis or take additional elective courses.
---
Did You Know?
You can complete the MAPP online or residentially
The MAPP has an internship program in Washington, D.C. and New York City
You can choose thesis and non-thesis tracks
---
Faculty Spotlight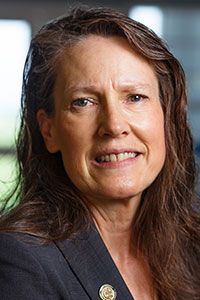 Professor of Government
With specializations in Constitutional Government and Free Enterprise, State and Local Government, Political Economy and Public Policy, among others, Dr. Ferdon brings to the classroom a vast amount of political knowledge.
Her educational background has been combined with life-changing missionary experiences and teaching positions in many interesting and intriguing parts of the world.
Department Chair for Doctoral Programs and Research
Dr. Fischer's areas of specialty include  Organizational Leadership, Public Policy Analysis, and Statesmanship.
In addition to teaching, Dr. Fischer has served as a field director for a Congressional race and has provided organizational leadership training and consulting.
Associate Professor of Government
Dr. Prentice graduated from the University of Florida with a Ph.D. in Political Science. She is currently engaged in research on faith and American foreign policy.
Some of her areas of specializations include American Foreign Policy, Political Geography, International Relations, and National Security Law.
---
Courses You Could Take
Foundations of American Governance: An Introduction to Public Policy
Economics & Public Policy
Leadership, Statesmanship, and Governance
Introduction to Geopolitics & International Diplomacy