Current Students
Exciting LUOA Events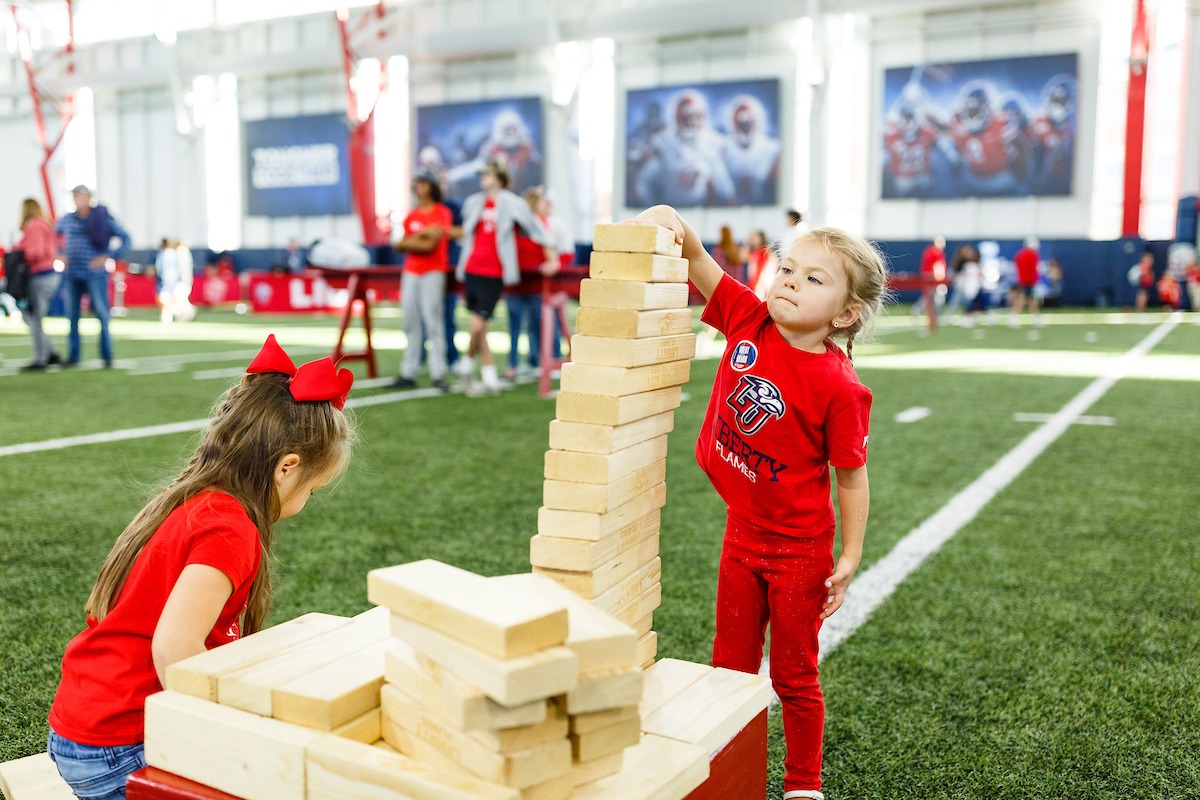 LUOA Events
We recognize the value and importance of community at LUOA. As a result, we've planned multiple events that allow LUOA students and families to socialize with each other and get to know our Academy better.
Here are some examples:
Do you enjoy reading? Are you looking to give yourself a challenge while your classes are on break? Our students have an exciting opportunity to participate in our Summer Reading Challenge each year. See our webpage for more details.
During the fall football season, LUOA students, families, faculty, and staff can turn out for an exciting afternoon of fun, games, and football! Check out Liberty's campus and support the Liberty University Flames football team while making unforgettable memories!
Do you want to be able to meet with LUOA faculty and staff in person? Each year, LUOA hosts an Open House on Liberty University's campus, so students and families can have face-to-face interactions with our wonderful LUOA staff.
Each year, Liberty University Online Academy hosts its Annual Christmas Celebration! This is a wonderful opportunity for our students and families to meet and interact with our faculty and staff and celebrate the season. Our Annual Christmas Celebration page shows highlights of our last event and will house details about the next upcoming occurrence.
Each year, Liberty University's campus in beautiful Lynchburg, Va., is filled with graduating students from all levels – including LUOA's graduating seniors! Join us for our annual Commencement activities to celebrate your accomplishments. Check out our Graduation page for more information!
Schedule of Upcoming Events
September 5, 2022: Labor Day – LUOA office is closed
September 22-24, 2022: Liberty University's College For A Weekend – Lynchburg, Va.
September 24, 2022: Tailgate for Liberty University football vs. Akron – Lynchburg, Va.
November 10-12, 2022: Liberty University's College For A Weekend – Lynchburg, Va.
November 21-25, 2022: Thanksgiving Break – Student Break
November 24-25, 2022: Thanksgiving Day and Day After – LUOA office is closed
December 16, 2022: LUOA Christmas Party – Lynchburg, Va.
December 19-30, 2022: Christmas Break – Student Break
December 23, 2022: Christmas Eve (Observed) – LUOA office is closed
December 26, 2022: Christmas Day (Observed) – LUOA office is closed
January 2, 2023: New Year's Day (Observed) – LUOA office is closed, Student Break
January 16, 2023: Martin Luther King Jr. Day – Student Break
February 23-25, 2023: Liberty University's College For A Weekend – Lynchburg, Va.
March 6-10, 2023: Spring Break – Student Break
March 30-April 1, 2023: Liberty University's College For A Weekend – Lynchburg, Va.
April 7, 2023: Good Friday – Student Break
April 10, 2023: Easter (Observed) – LUOA office is closed, Student Break
May 12-13, 2023: LUOA Graduation Weekend

Dates and details subject to change.

May 29, 2023: Memorial Day – LUOA office is closed, Student Break
June 19, 2023: Juneteenth (Observed) – Student Break
July 4, 2023: The 4th of July – LUOA office is closed