How LUOA Works
A Carefully Designed Curriculum with Our Students in Mind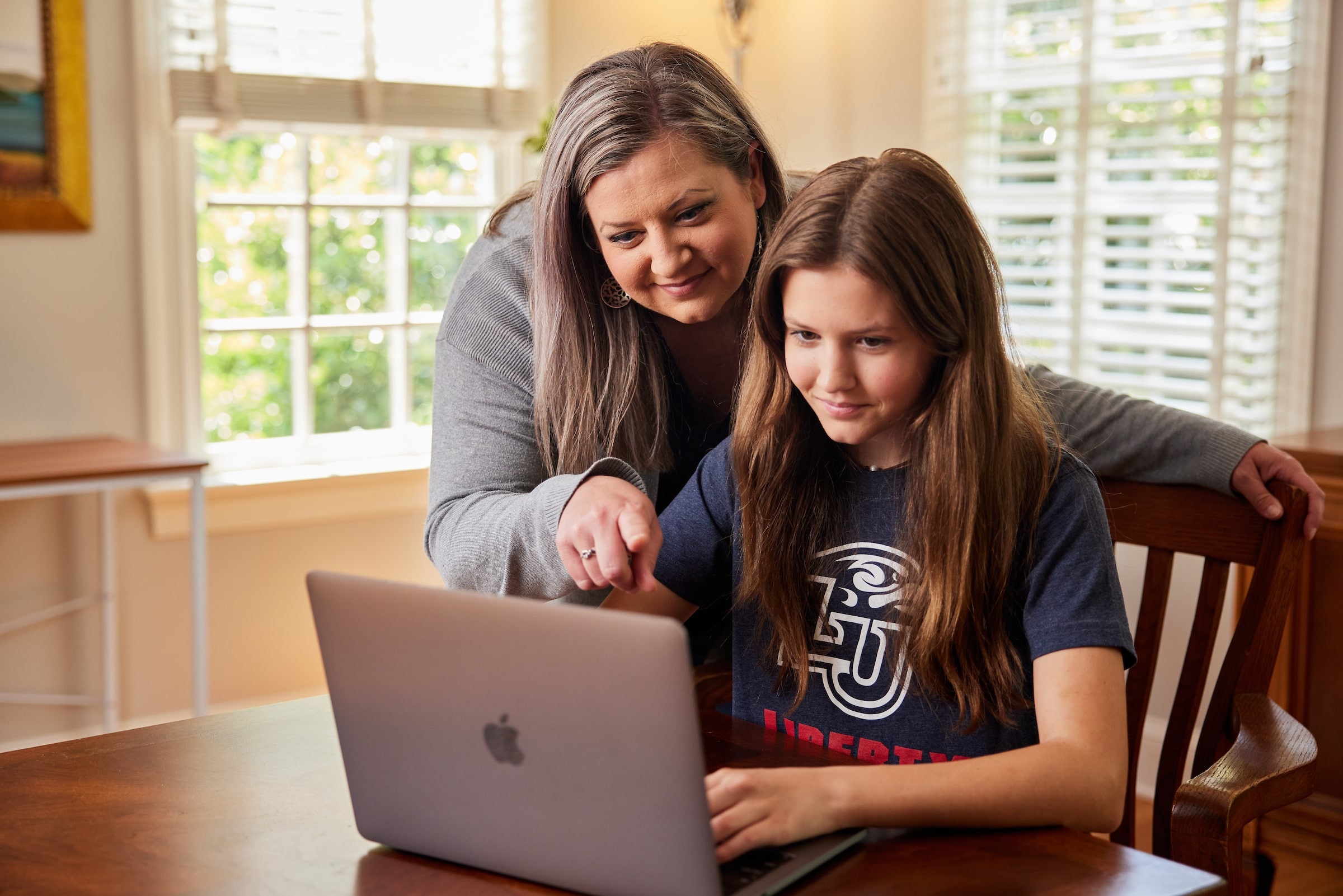 Who We Are
Liberty University Online Academy has been partnering with families since 2007 to provide the flexibility of online education with the academic standards of an accredited private school. Our academic advisors and state-licensed/ACSI-certified teachers provide your family with the assistance needed to thrive in K-12 education.
Learn More About Who We Are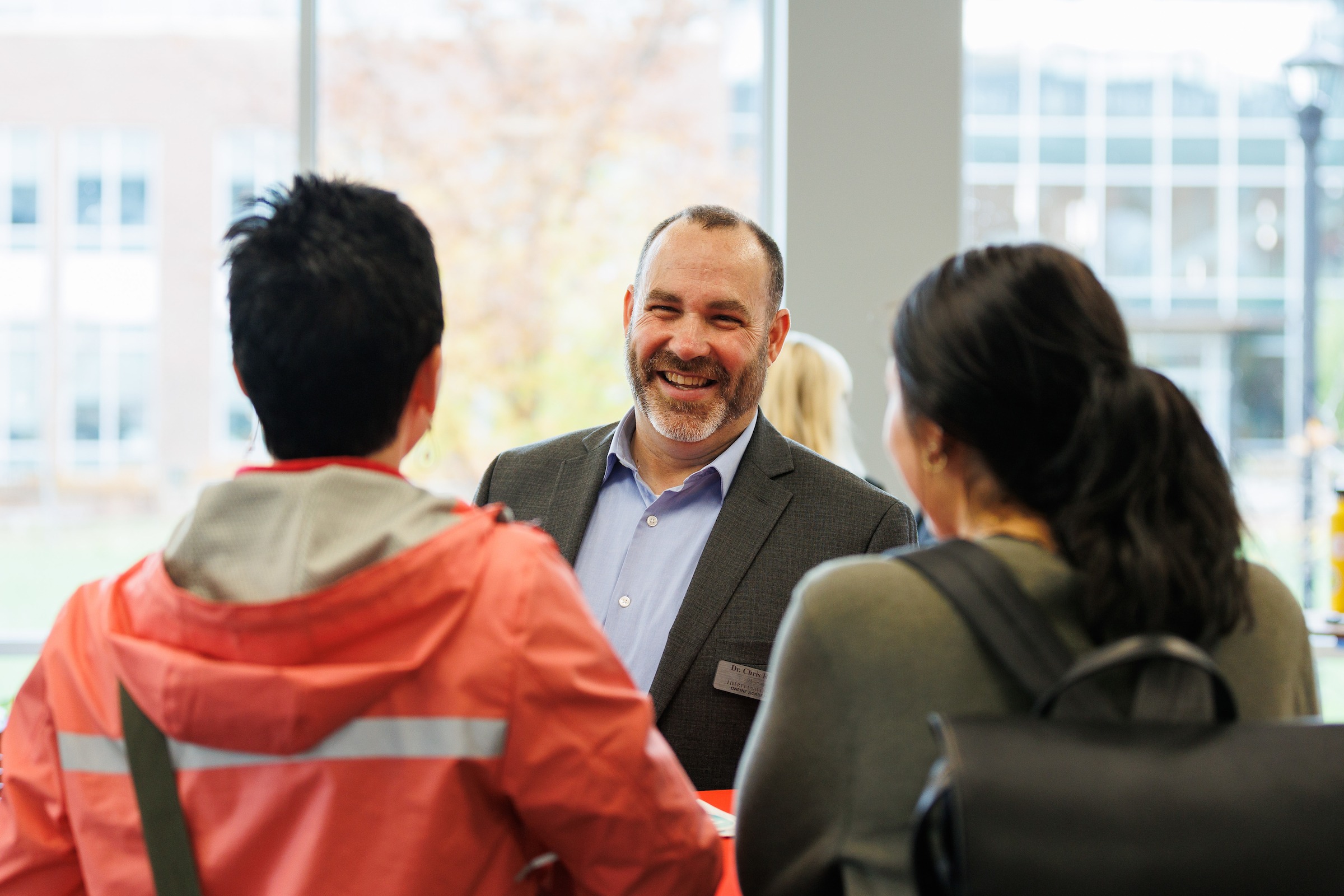 Support Team
All the Help Your Student Needs to Succeed
Assigned Teachers

Our courses are led by 300+ experienced teachers who are licensed in their state, certified by the Association of Christian Schools International (ACSI), or hold an advanced degree in their subject area. They assess student work and provide the option to request online conferences in order to receive extra support in a given class.

Subject Experts

Call or chat to speak with subject experts who are available during school hours to answer the questions you may have about assignments and homework. Our subject experts are on-call certified teachers who can help provide the support your student needs to be successful.

Advisors

Our team of advisors helps keep our students on track, offering support in creating and arranging schedules, answering questions about recordkeeping and transcripts, and coming alongside students as they plan for their future.
---
Core Courses
What Our Students Learn
At Liberty University Online Academy, your student's education is our main goal. And we know that one of the most important things you care about is what your student will learn in their classes. When you partner with us, you'll have access to all the resources and materials you need to give your student a quality education and prepare them for the future.
LUOA Courses & Curriculum
K-12 core curriculum: English, History, Math, and Science
Bible courses in each grade to strengthen our students' faith
Electives such as Spanish, guitar, computer programming, and more
Earning College Credit

Get a head start on your future by taking college courses while still in high school.

Liberty University Online Academy, in partnership with Liberty University Online, offers a program specifically designed for high school juniors and seniors who want to earn college credit while still in high school. We call this program Dual Enrollment.

NCAA-Approved Courses

Is your student active in sports? Student-athletes who wish to compete in NCAA sports at the college level must fulfill certain academic requirements in high school.

LUOA has ensured that our Enhanced Courses and Dual Enrollment courses meet the requirements to be approved by the National Collegiate Athletic Association (NCAA) for Division I athletic program participation.
---
How Our Courses Work
As a parent, you want to know how your student's online curriculum works, what it requires of you, and how it will benefit your student. Our curriculum is designed with flexibility in mind.
No Set Login Times

There aren't any set login times. Our students can access their coursework at a time that works best for them.

24/7 Access

Our students have 24/7 access to complete their coursework at a time that fits their family's schedule.

41-Week Courses

Standard courses run the length of an academic year, which is 41 weeks.
Course Format
With the exception of some school supplies and offline activities, the vast majority of our K-12 curricula and resources are available 100% online. As long as you have a reliable internet connection, your student can complete their coursework from anywhere in the world!
Our online curriculum is text-based and filled with multimedia elements to keep students engaged with the material they are learning.
Virtual Flashcards
Educational Games
Interactive Maps
Informative Videos
All of these features were created with the goal of helping our students retain information while enjoying the learning process! There are many reasons why you may choose online schooling – but no matter what your circumstances are, we seek to provide the resources, support, and quality that you need to ensure your student thrives in school.
---
---
What to Expect
What can you expect from a partnership with Liberty University Online Academy? For starters, you'll receive the support your family needs for each step of the journey.
Streamlined Admission Process
This starts with a streamlined admission process designed to answer your questions and get you started on the right foot. We have simplified the process to help you get on with what's important: your student's education.
Year-to-Year Help
Once your student has started his or her courses, our teachers are available to help you and your student when questions arise. Each academic year, our advisors are available to help your family with selecting courses and staying on track to graduation.
Resources Beyond Graduation
We have all that is needed to help prepare your student for graduation, including a live ceremony on Liberty's campus. We also offer tools and resources that prepare our students for a future in the workforce or in deciding where to attend college.
---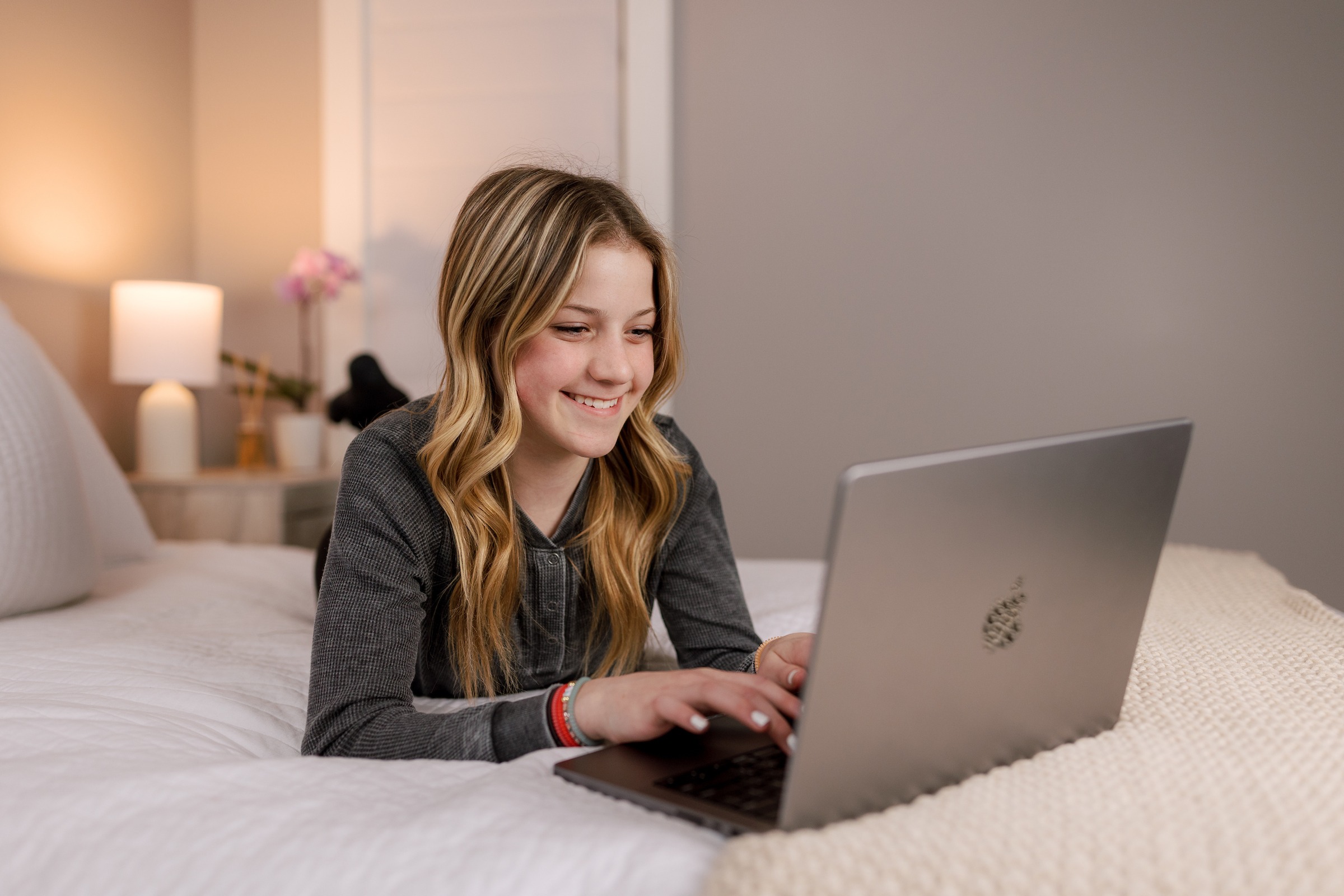 5-Step Enrollment Process
Enrollment is a simple 5-step process. We will be there for you to help guide you through the process! You will then be provided with the information and access your student needs to begin his or her coursework.
Admission Process