College Course Information
Find Courses for Your Dual Enrollment Path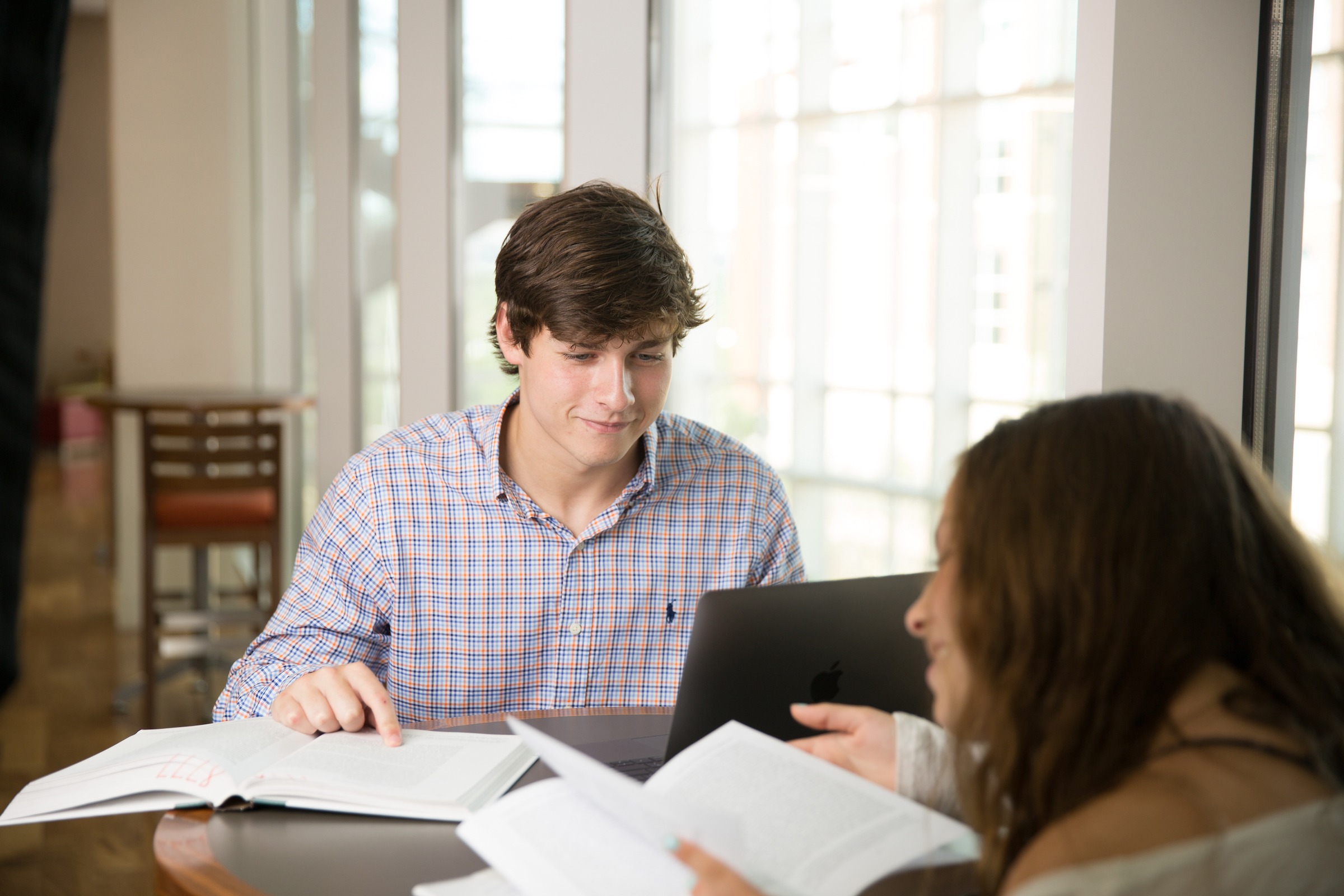 Overview
What to Expect with Dual Enrollment Courses
LUOA's Dual Enrollment program gives students the opportunity to earn college credit while still in high school. We are proud to offer Dual Enrollment courses through Liberty University Online – a regionally accredited university with 100% online classes led by expert professors.
Our students can either customize their own path by mixing and matching a variety of courses (up to 36 credits) or take a set list of courses through an associate degree or certificate program. Dual Enrollment classes also count toward completion requirements for an LUOA high school diploma.
Below you'll find important details about LUOA's Dual Enrollment courses – including course registration deadlines, the structure of our classes, info about textbooks and materials, and more!
Visit our Dual Enrollment Policies page for important information about the program.
Course Structure
Just like regular LUOA classes, Dual Enrollment courses are offered 100% online. Since there are no set login times and no live sessions, students can access the curriculum 24/7 to complete their assignments!
A student's coursework may consist of the following assignments, among others:
Discussion boards
Pre-recorded lectures
Most Dual Enrollment classes have assignments due every week – so it's important for students to stay on track with submission deadlines to ensure academic success!
Students will be able to easily contact their professors with any questions related to the course.
Course Terms
Dual Enrollment courses are offered in 4 different subterms: A, B, C, and D. A-term courses last a full semester while B-, C-, and D-term courses are only 8 weeks long. Some courses are only offered in certain subterms.
The chart below shows how the different subterms overlap within a given semester*:

Important Dates and Deadlines
Below you'll find a list of course registration deadlines, Financial Check-In deadlines, and course start/end dates for each subterm.
The course registration deadlines are firm and cannot be extended. Please plan your enrollment accordingly to ensure you are able to register for the desired course(s) prior to the registration deadline.
View All Available Courses
For a complete list of available Dual Enrollment classes – including a brief description of the topics covered in each course – visit our Course Finder page. To see the LUOA equivalencies for each Dual Enrollment course, check out our Course Equivalency Guide.
Textbooks, Materials, and Course Fees
Additional Course Materials