Overview
Get a Head Start on College!
LUOA's Dual Enrollment courses are offered in partnership with Liberty University Online – giving 11th- and 12th-graders the opportunity to earn college credit while simultaneously fulfilling their high school diploma requirements.
Each Dual Enrollment course provides half a credit toward a high school diploma and between 1-4 credits toward a college degree. We offer several different Dual Enrollment tracks, so our students can pick the one that best suits their goals. Whether they want to earn a full associate degree or just take a few courses, we have a path for them. View all of our options below!
Visit our Dual Enrollment Policies page for important information about the program. For details about student confidentiality, visit our Academic Policies page.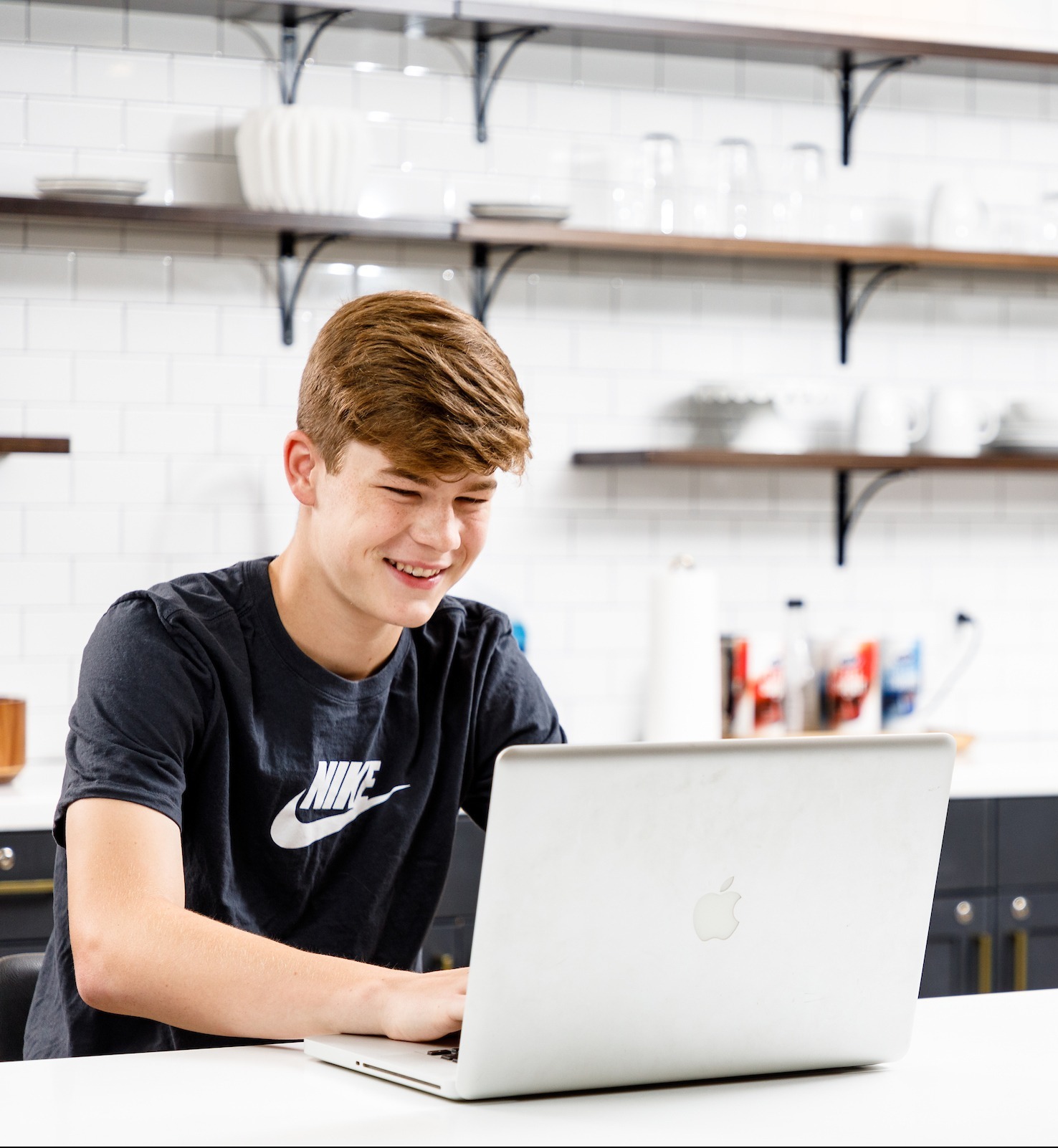 Benefits
Why Participate in LUOA's Dual Enrollment Program?
Flexible

Students have 24/7 access to 100% online courses with assignments typically due every week.

Accredited

Liberty University is regionally accredited by the Southern Association of Colleges and Schools Commission on Colleges.

Affordable

Save approximately 53% in tuition compared to Liberty University Online by paying high school tuition rates for 3-credit, college-level courses!

Biblically Based

Take courses that are Christ-centered and taught from a biblical worldview.
Available Programs
Multiple Options to Match Your Student's Goals
Please note: Not all Dual Enrollment courses are available to students in all tracks. Please review the Degree Completion Plan, Certificate Completion Plan, and/or contact us to find out what courses are eligible for each track.
Students who pursue an associate degree may only take Dual Enrollment courses that are on their Degree Completion Plan. Students who pursue a certificate program may take additional courses on top of the certificate. The total number of credits between the certificate and the additional courses may not exceed 36.
A Unique Education Opportunity
As part of customizing a unique Dual Enrollment path, students can take up to 28 credits of aviation courses. These courses can help them earn their Private Pilot License and Instrument Rating!
Admission
Applying to Take Dual Enrollment Classes