Live Healthy Liberty – Campus Partners
Our Campus Partners
Student Health Center
The Liberty University Student Health Center offers services that are cost-effective and responsive to student needs so as to reduce the impact of illness and other health concerns which may interfere with student success.
LU Shepherd
LU Shepherd provides the university community with pastoral services on a day-to-day basis. These services include everything from one-on-one interactions to small groups for the purpose of spiritual counsel, discipleship, mentoring and prayer support.
Student Counseling Services
Student Counseling Services provides counseling and mental health services to help students manage difficult life experiences including issues relating to anxiety, stress, depression, trauma, grief, and other emotional distress.
Dining Services
Dining Services strives to provide the Liberty University community with a large variety of healthy food options on campus. From Vegan to allergy-free food options, Liberty Dining Services has it all.
Outdoor Recreation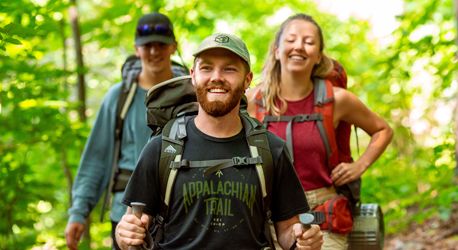 Outdoor Recreation offers a wide variety of outdoor recreational programming. Whether you are looking for whitewater rafting or a hike in the Blue Ridge Mountains, there is something for everyone.
Campus Recreation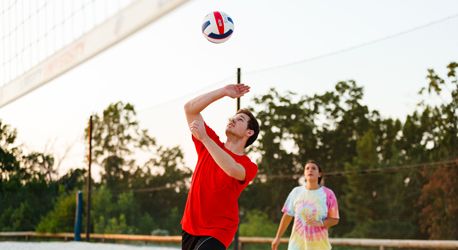 Campus Recreation proudly serves the Liberty University community with a wide variety of programs and facilities. With recreation professionals in various fields, our staff passionately lends their expertise to help you maintain a healthy lifestyle and comes alongside you to help round out your college life with experiences outside of the classroom.
Student Life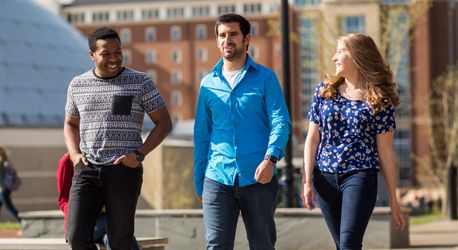 Student Life is here to help commuter, graduate, and online students feel connected and engaged in campus events and services.
Online Student Life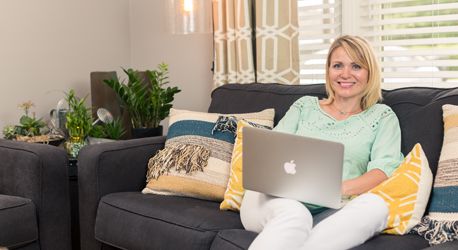 Online Student Life is here to help online students feel connected, engaged and encouraged. We do this with streaming video events, live chat, blogs, social media and more.
Spiritual Development
The Office of Spiritual Development exists to develop Champions for Christ by offering opportunities to grow in Christ and give like Christ.
School of Nursing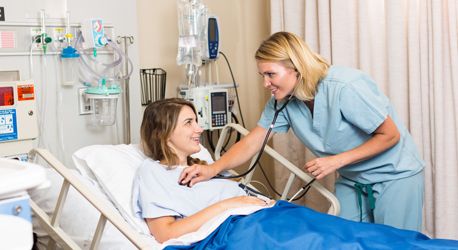 Liberty University's School of Nursing prepares students to become nurses who are committed to Christian ethical standards. Our students are taught to view nursing as a ministry of caring based on the framework of nursing theorist, Patricia Benner. The nursing program is designed to provide individuals with a broad educational background, which builds upon Biblical knowledge, liberal arts, behavioral and social sciences as well as nursing.
Department of Public & Community Health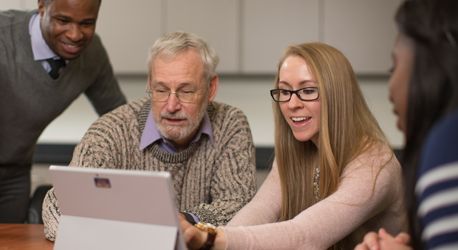 Embracing the Christian worldview with a commitment to serve the under-served, the Liberty University Department of Public & Community Health provides diverse educational, research, and practice opportunities to enable others to experience the embrace of God—"A faithful envoy brings healing" (Proverbs 13:17).
LUCOM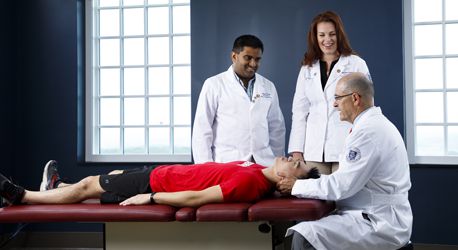 Liberty University College of Osteopathic Medicine (LUCOM) exists to educate osteopathic physicians in a Christian environment. LUCOM prepares physicians who dedicate themselves to excellence in the practice of osteopathic medicine through service toward their fellow man, lifelong learning, and the advancement of medical knowledge. Instilling the Christian values of integrity and professionalism, LUCOM trains physicians who will provide ethical, compassionate, competent, and patient-centered osteopathic medical care.
School of Law
Liberty University School of Law exists to equip future leaders in law with a superior legal education in fidelity to the Christian faith expressed through the Holy Scriptures. At Liberty Law, our uniquely tailored legal program taught with sound biblical principles will equip you in your pursuit of justice in your community and in the world.
Marketing Department
The Marketing Department is "the face of Liberty". Their mission is to represent and promote all facets of the university through a variety of methods and media — advertising and promotion, direct mail, and electronic media — using the industry's best technology and talent.
The Liberty Champion Newspaper
The Liberty Champion is the official student-run newspaper serving Liberty University and the Lynchburg area by accurately reporting news, events and sports.
Office of Equity & Inclusion
The purpose of the Office of Equity & Inclusion is to foster a cohesive campus community through programming focused on racial wellness, cultural diversity, and equity. The Center serves historically underrepresented students leading collaborative efforts to bridge student concerns with university initiatives and resources.
Liberty University Risk Management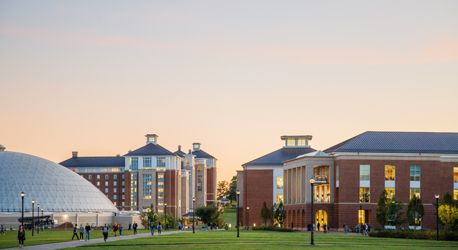 The LU Office of Risk Management administers the University's risk management program by providing central coordination of exposure identification, risk evaluation, risk control and risk financing. Risk Management staff evaluate risks to students, faculty, staff, and visitors, and recommends alternatives for protection against or elimination of these risks. Risk Management also analyzes the costs involved with each risk and resulting liabilities.