Rock Wall Programming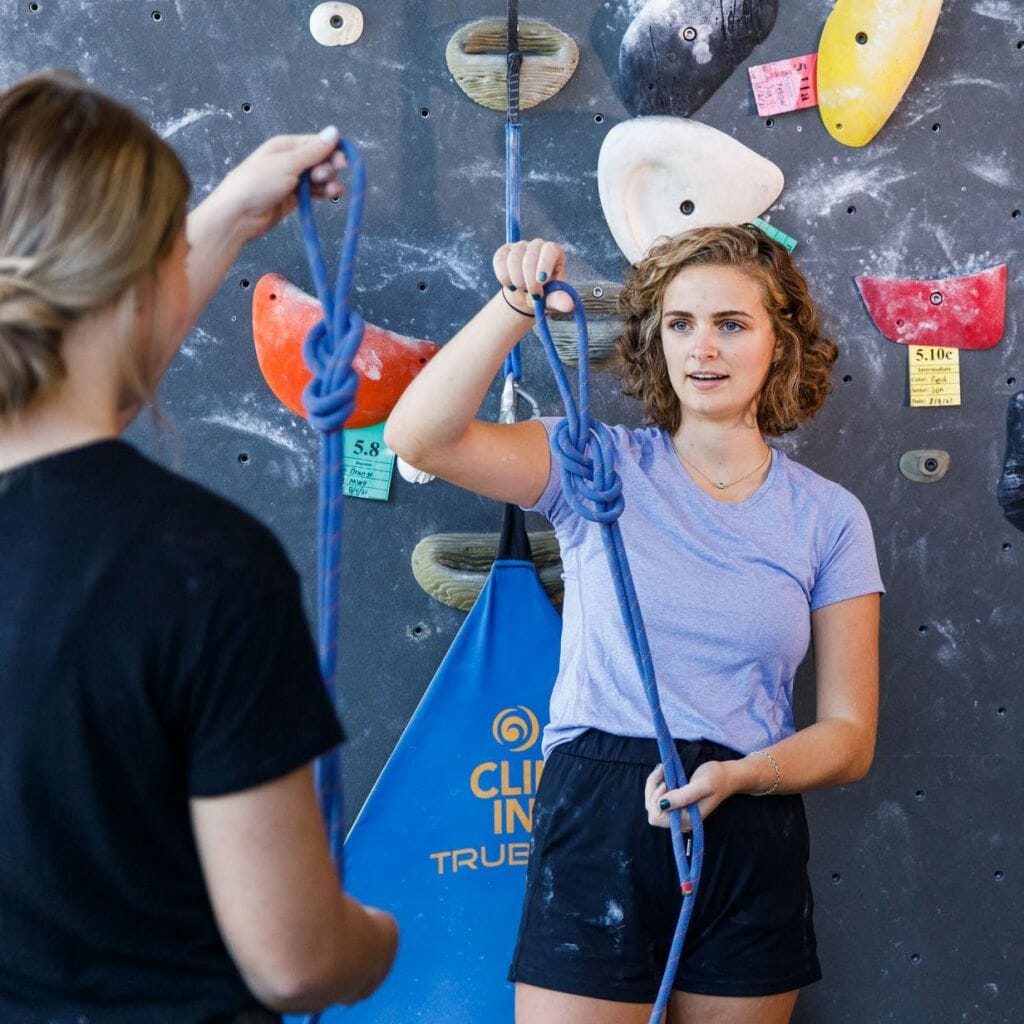 Climb with us! The LaHaye Rock Wall is open to all members of LaHaye Rec & Fit and hosts a variety of classes and competitions throughout each semester. There is no age limit for climbing the tower, however, children under the age of 13 will not be able to participate in bouldering. All parents are required to sign an additional AOR form for their children to climb.
Climbing Tower
40 Feet Tall
2 Auto Belays
4 Top Ropes
Lead Climbing on vertical faces and through our arch
Routes set to accommodate any level of climber
Bouldering Wall
Over 3,000 Square Feet of Bouldering Walls
Wall angle ranges from slab to overhung
Boulders set to accommodate any level of climber
Grasshopper Board
Adjustable angle from 20-50 degrees
Connect your phone to choose from 1,000s of boulders, or create your own
Bouldering Class
New to climbing? Join us at the LaHaye Rock Wall for our Bouldering Class! This class teaches the basics of climbing technique, climbing terminology, and how to fall safely when bouldering. All levels are welcome.
---
Lead Climbing Class
For more experienced climbers, we also offer a Lead Climbing Class. Lead Climbing is climbing without the use of pre-set top ropes. Participants will learn lead climbing basics, and belay techniques in this two-day course. Must attend both class dates to complete the course.
Prerequisites: Passing the top rope test and the ability to redpoint a 5.9 route
Top Rope Class
Interested in learning more about how to belay and top rope at the LaHaye Rock Wall? Join us for our Top Rope class. You will learn valuable skills that will ensure you are climbing and belaying safely and effectively. All levels are welcome.
---
Route Cleaning Class
This class is set up for those that want to take their skills as a route climber outdoors. Cleaning is the process of removing your gear from a route that you have climbed outdoors. Participants will learn how to safely and effectively remove (clean) equipment off a route. This is not something that needs to be done in an indoor gym but it is great to learn in a safe indoor setting. Lead experience is required.
Prerequisites: Passing the lead climbing test