Equestrian Center
Liberty Mountain Equestrian Center is a USHJA Recognized Riding Academy that expands across a 380-acre property on Liberty Mountain. Open to Liberty University students, faculty, and staff, the Equestrian Center is one of the largest facilities of its kind in Virginia, featuring indoor and outdoor riding arenas as well as three barns with 78 horse stalls. Even if you don't ride, you can always stop by and see the horses—take a study break and enjoy all that Liberty University has to offer at the Equestrian Center!
---
Trail Rides
Guided trail rides are available for Liberty students, faculty, and staff by appointment.
Riding Lessons
Additionally, riding lessons for all levels are available at a low cost.
Horse Boarding
Bring your horse to school and get full-care boarding at the Liberty Mountain Equestrian Center.
Boarder's Barn
This barn is available for boarding of student horses and includes:
Liberty Barn
This barn is the home to Liberty University horses and includes:

What are the open hours of the Equestrian Center?
The Equestrian Center is open to visitors from 9 a.m.–5 p.m. Monday–Saturday. The horses that reside on the property very much enjoy seeing visitors and guests, and we welcome both the Liberty and local communities to visit us during these hours only. We ask that all visitors be mindful of the speed limit and be respectful of the daily operations. If you are planning to visit in a group larger than 10 individuals, we ask that you call us in advance to let us know.
Can I ride the horses? If so, when?
All riding at the Equestrian Center is scheduled in advance and by appointment only.  Riding is available for current residential students, faculty, and staff of Liberty University. More information on our riding programs can be found here.
Can I feed the horses?
No, feeding the horses is not allowed. The Equestrian Center is home to a variety of horses consisting of all shapes and sizes. Quite a few of the horses do not belong to Liberty University and may have dietary restrictions. We ask that all visitors do not feed any of the horses out of caution and respect to the horse and its owner.
How do I sign up for a trail ride or riding lesson?
To sign up for a trail ride or lesson, individuals must be a residential student or a faculty/staff member of Liberty University. Please inquire at equestriancenter@liberty.edu to receive more information on availability and/or pricing.
What should I wear at the Equestrian Center?
Students are encouraged to always wear closed-toed shoes when visiting the Equestrian Center. If individuals are participating in a trail ride, lesson. or enrolled in a PHED class they are required to wear appropriate riding attire. Appropriate riding attire includes closed-toed shoes with a discernible heel, riding pants or jeans with no rips, and a fitted top.
What styles of riding are available at the Equestrian Center?
The Equestrian Center Instructional Staff specializes in Hunt Seat and Western riding with a focus on pursuing the highest quality level of horsemanship amongst participants. The Equestrian Center is home to the Liberty University Club Sports Equestrian Team; the Equestrian Team trains and competes in Equitation on the Flat, Equitation over Fences, Horsemanship, and Reining. Individuals participating in trail rides at the Equestrian Center will ride in a Western saddle. Individuals participating in either Hunt Seat or Western lessons will ride in the corresponding tack and style.

Austin
Age & Breed: 21 year old Quarter horse
Fun Fact: Austin has a dorsal stripe down his back, which makes him a dun.
What she does at LU: PHED classes, recreation lessons, trail rides, club sports team
Time at Liberty: 4.5 years

Bella
Age & Breed: 13 year old Miniature Horse
Fun Fact: Bella is LMEC's shortest horse
What she does at LU: LMEC greeter and mascot.
Time at Liberty: 9 years

Chex
Age & Breed: 9 year old Paint Welsh Cross
Fun Fact: Chex is a piebald paint which means he has patches of black and white on his coat. His registered name is HR Puff 'n Stuff!
What he does at LU: Hunt seat club sports team
Time at Liberty: 7 months

Emma
Age & Breed: 19 year old American  Quarter horse
Fun Fact: Emma is known for being very vocal in the barn, especially around feeding time!
What he does at LU: PHED classes, trail rides, recreation lessons
Time at Liberty: 7 years

James
Age & Breed: 8 year old Belgian Warmblood
Fun Fact: James has a big personality and loves attention!
What he does at LU: Hunt seat club sports team
Time at Liberty: 6 months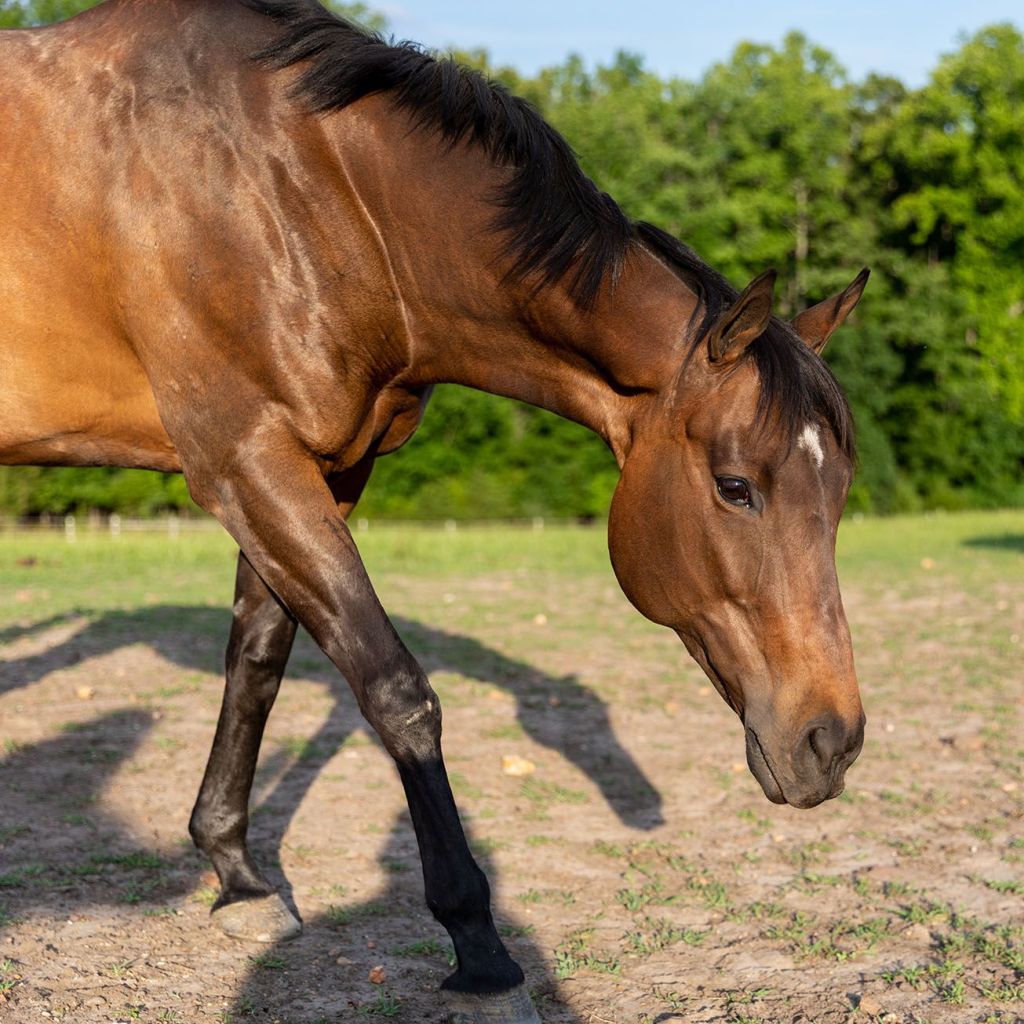 Lupe
Age & Breed: 11 year old Thoroughbred
Fun Fact: Before coming to LMEC, Lupe had a career as a successful racehorse!
What she does at LU: PHED classes, trail rides, recreation lessons, hunt seat club sports team
Time at Liberty: 5 years
Willie
Age & Breed: 18-year-old, Thoroughbred, Arabian, Clydesdale cross
Fun Fact: Willie has a huge personality and loves attention! He is a favorite among visitors because he is very friendly.
What she does at LU:Hunt seat team practices
Time at Liberty: 3 years

Prince
Age & Breed: 23 year old, Thoroughbred/Quarter horse cross
Fun Fact: Prince takes daily naps laying down in his stall before teaching lessons in the afternoon!
What he does at LU: PHED classes, recreation lessons, hunt seat club sports team.
Time at Liberty: 5 years
Reba
Age & Breed: 13 year old Paint horse
Fun Fact: Reba's registered name is Colorado Dove
What she does at LU: PHED classes, recreation lessons, trail rides, club sports team
Time at Liberty: 2 years

Sierra
Age & Breed: 11 year old Miniature horse
Fun Fact: Sierra is one of the most outgoing horses we have at LMEC and is very vocal when other horses walk by her stall.
What she does at LU: LMEC greeter and mascot
Time at Liberty: 9 years

Solomon
Age & Breed: 22 year old, Warmblood cross
Fun Fact: Solomon was nominated for the USHJA Recognized Riding Academy Lesson Horse Honor Roll this year!
What he does at LU: PHED classes, recreation lessons, hunt seat club sports team.
Time at Liberty: 5 years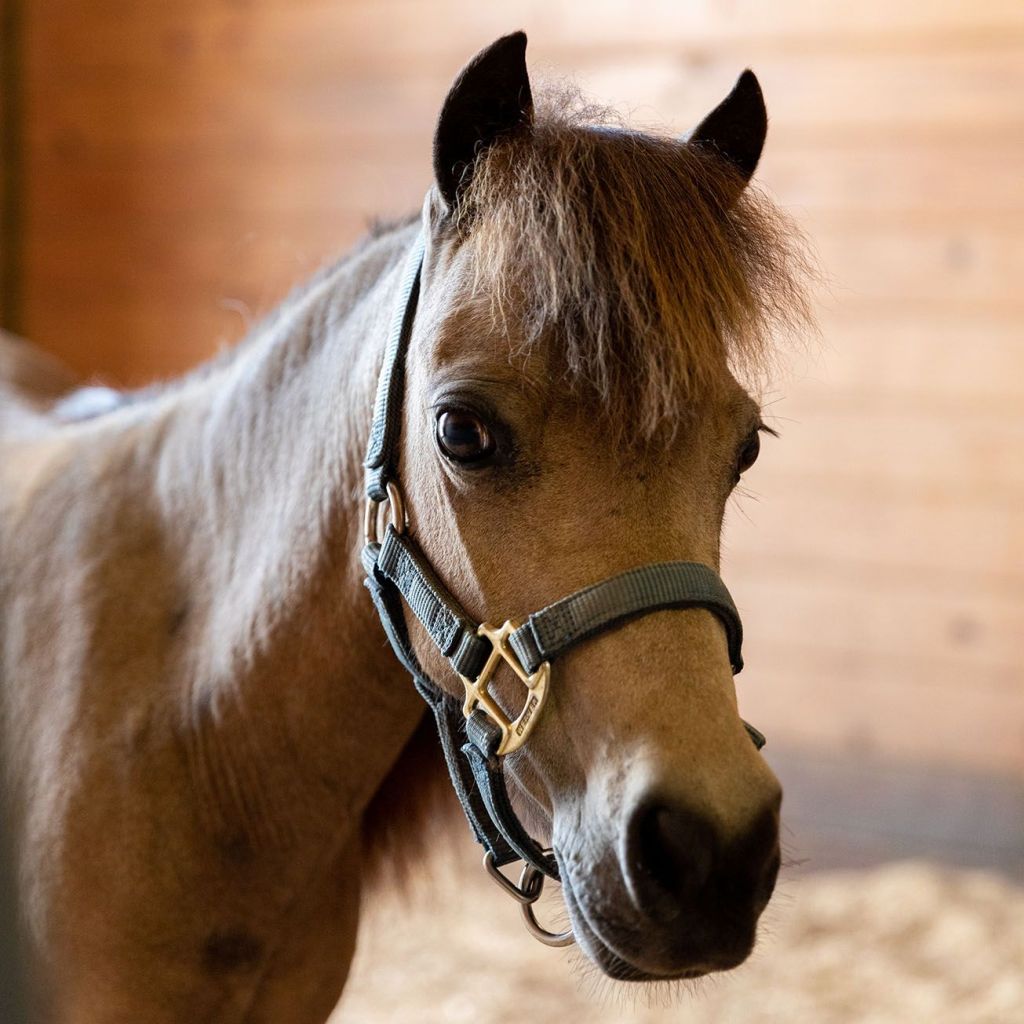 Valentine
Age & Breed: 13 year old Miniature horse
Fun Fact: LMEC's only buckskin colored horse, she loves going for walks and eating grass
What she does at LU: LMEC greeter
Time at Liberty: 6 months

Dillon
Age & Breed: 17 year old, Quarter horse
Fun Fact: Dillon is very versatile and is used for each of the mounted programs at LMEC
What he does at LU: Trail Rides, PHED Classes, hunt seat & Western team practices.
Time at Liberty: 8 years

Cheeto
Age & Breed: 19 year old, Arabian
Fun Fact: Although he is little, Cheeto has a big personality! He's very spunky and always has plenty of energy.
What he does at LU: Hunt seat team practices, Rec Lessons, Camps
Time at Liberty: 4 years
Dexter
Age & Breed: 16 year old, Appendix
Fun Fact: Dexter is one of the taller horses at LMEC and is very friendly.
What she does at LU: Rec. lessons and hunt seat practice
Time at Liberty: 11 months

Mason
Age & Breed: 15 year old, American Warmblood
Fun Fact: Mason always looks for peppermints after a lesson is over and will follow instructors around the arena until he gets one! 
What he does at LU: PHED, rec. lessons and hunt seat team practice.
Time at Liberty: 3 years

Moses
Age & Breed: 12 year old, Irish Sport horse
Fun Fact: Moses is the tallest horse at LMEC, standing at 17.3 hands high! His show name is Holy Moses.
What he does at LU: Hunt seat team practices
Time at Liberty: 11 months