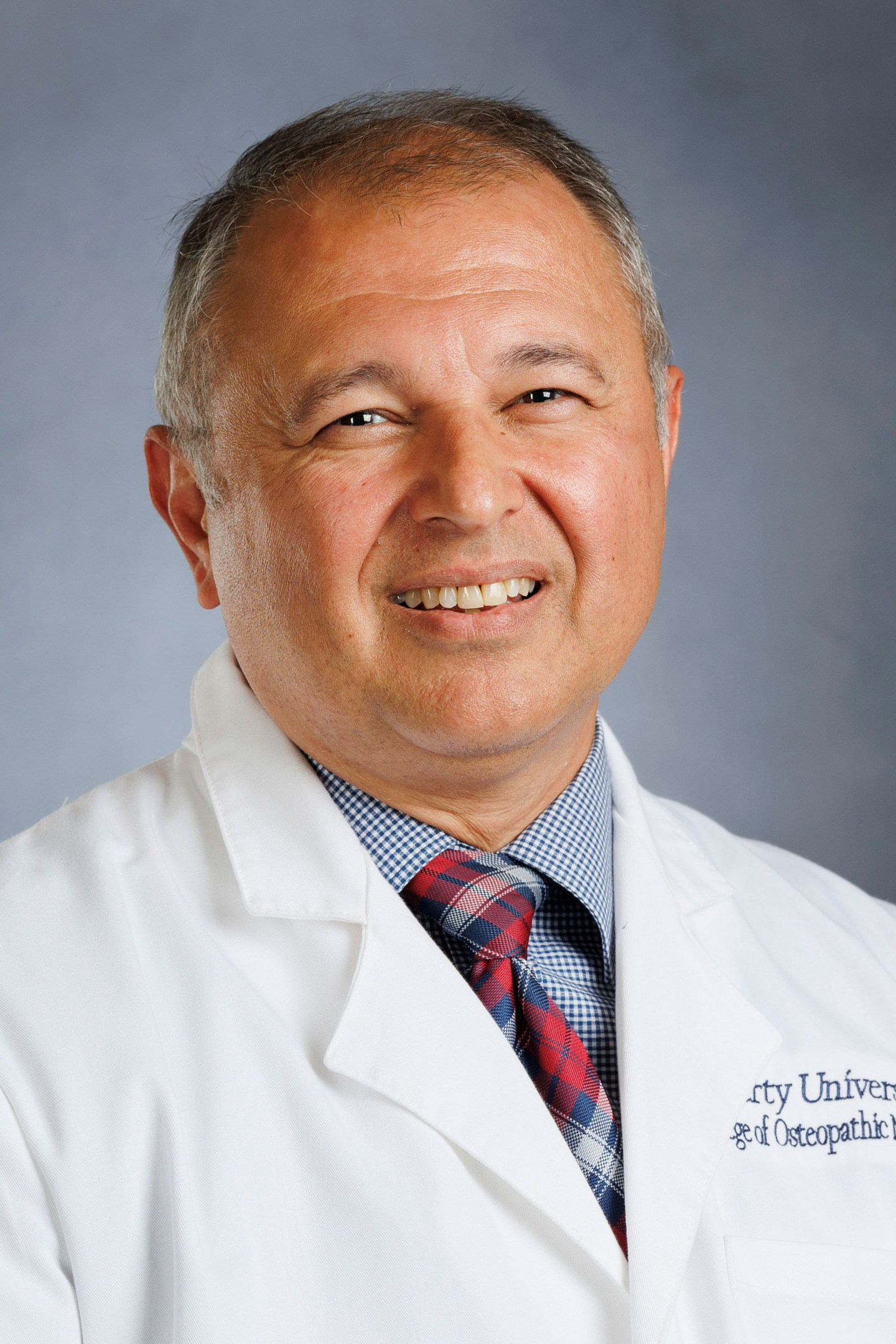 Assistant Professor of Family Medicine, Clerkship Director
Education
BA, Southern Illinois University, 1980
MA, Southern Illinois University, 1985
MD, Southern Illinois University, 1989
Residency: St. John's Mercy Medical Center, 1992
Board Certification: American Board of Family Practice
Courses Taught
Adjunct Faculty, Patient Care Medicine (PCM), LUCOM
Medical Student Advisement, OMS-IV, LUCOM
Professional Memberships
American Academy of Family Physicians (AAFP)
American Board of Family Medicine (ABFM)
Christian Medical and Dental Society (CMDA)
Society of Teachers of Family Medicine (STFM)
Virginia Osteopathic Medical Association (VOMA)
Biography
Dr. Lloyd Das and his wife are relatively new to the Lynchburg area having eagerly moved to accept a teaching position at Liberty University College of Osteopathic Medicine (LUCOM). They have three college-aged children; all of whom are in Virginia.
On Jan. 4, 2023, Dr. Das will have worked as a Family Physician for 30 years. In the first thirteen of those years, he practiced the full scope of Family Medicine in inner city St. Louis and Mercy Family Medicine. He then used his skills to do Urgent Care in San Antonio Texas. He teaches using insight gained from working as a Preceptor of Medical Students from Washington University, St. Louis University, UT Health Sciences in San Antonio, and now LUCOM, and through experience, as Core Faculty at Mercy Family Medicine, as well as the Lynchburg Family Medicine Residency Program. Professionally, his interest is in office procedures, the formation of critical thinking and clinical reasoning in physicians, and the electronic medical record.
Worship is vital to his family's life, and together, they enjoy serving in a wider church family. He also enjoys watching British TV with his family, reading, photography, hiking, and listening to a wide variety of music.