Federal Work-Study

Federal Work-Study is a great way to help fund your education by working on-campus or in the community!
Available Positions
We have many positions open that provide opportunities for students to serve the local Lynchburg community. You can view the specific jobs descriptions for each below and apply for a Federal Work-Study position on the Human Resources website.
Boys & Girls Club of Greater Lynchburg
Jubilee Family Development Center
Lynchburg Parks & Recreation
Park View Community Mission
Learn more about Federal Work Study!
What is Federal Work-Study (FWS)?
Federal Work-Study (FWS) is a federally funded program that awards up to $5,000 per academic year (Fall/Spring) based on need as determined by the FAFSA.
The program provides part-time on and off-campus jobs for qualifying undergraduate resident students and can be requested by graduate and online students. Visit the Human Resources website to complete a student employment application. You are eligible to apply for an FWS position if it is offered on your financial aid offer. In such cases, you are required to secure employment, and a position is not guaranteed.
Federal Work-Study cannot be included toward the payment of the upcoming semester bill or Financial Check-In since it depends on you securing a position and working the hours during the upcoming semester.
Students with remaining Federal Work-Study eligibility for an award year may be able to continue their employment through the summer term and earn their work-study funds. Please see your employment supervisor or contact the Human Resources Office for more information
Advantages of the FWS Program
Future Eligibility: Work-Study wages are not counted towards next year's expected family contribution (EFC) from the FAFSA.
Flexible Schedule: Federal Work-Study job work hours are usually more flexible with regard to a student's classes.
Quick Commute: Most Federal Work-Study jobs are near where a resident student lives. Jobs on the Liberty campus are a short walk or bus ride away. Additionally, a positive and supportive campus environment is beneficial for academic and job-related work.
Practical Work: Students often choose jobs related to their major or interests. Not only will that student benefit from a paycheck, but that future business professional has gained employment experience for their resume as well.
Meaningful Work: Some students use their work hours to provide a service to the community. The U.S. Department of Education requires that seven percent of all Federal Work-Study funds be paid to students in community service. This means, that Liberty students are paid while they assist in community centers, guide children as tutors, and provide services to the homeless and disabled members of the Lynchburg and surrounding communities.
Student Success: Studies have shown that students who work no more than 20 hours a week are more engaged in the activities of their campus, have higher grade point averages, and manage their time more effectively.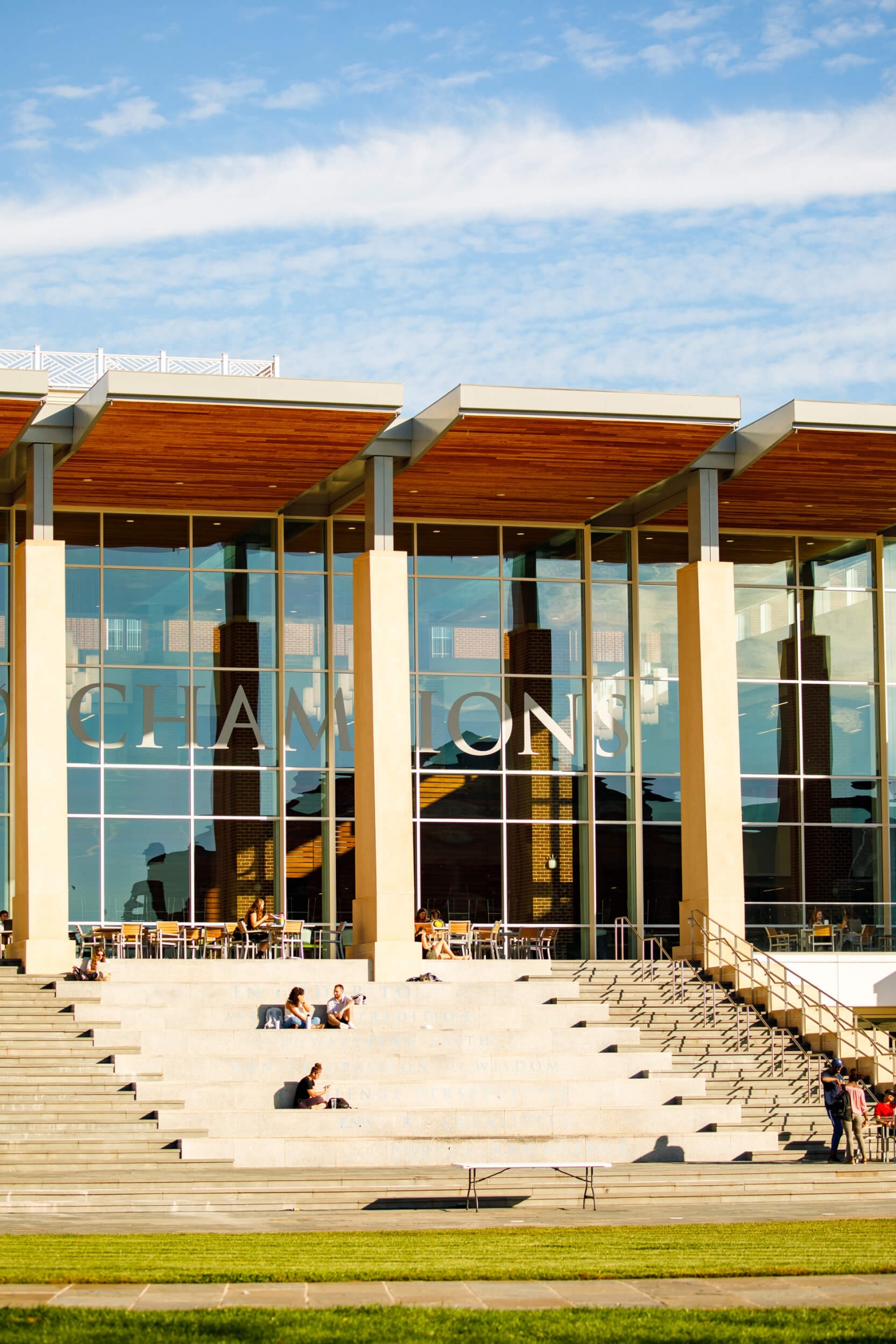 Graduate, International & Online Students
Graduate students and Online students are welcome to request consideration for Federal Work-Study funding. You are encouraged to apply for approval by January 15th each year by completing your FAFSA and emailing the Financial Aid Office at financialaid@liberty.edu.
Graduate domestic and international students may seek out open positions as a Graduate Student Assistant (GSA). GSAs work for and alongside our professors to assist with lectures, grading, and other tasks. For detailed information, click here.
Resources: