Housing: The Hill
Traditional Residence Halls
Residence Halls 017-023
Community life and school spirit thrive on the Hill due to its two- and three-person rooms, community-style bathrooms, and prime location. With the largest rooms on campus, the Hill offers a spacious and comfortable living environment. Students who live here love the short walk to class and the bookstore as well as easy access to popular food spots on campus. Laundry facilities are located in 020 and mailbox kiosk locations are in 017. Locate the Hill on the Campus Map, just north of DeMoss Hall.
Cost (2021-22)
3-Person Rooms: $3,075 per semester
2-Person Rooms: $3,925 per semester
Cost (2022-23)
* Note: The Hill will be transitioning to 3-person rooms for the 2022-2023 academic year.
3-Person Rooms: $3,160 per semester
Watch Student Tour
View Gallery of the Hill Dorms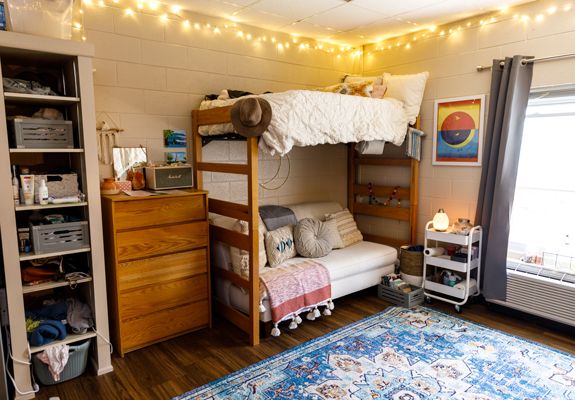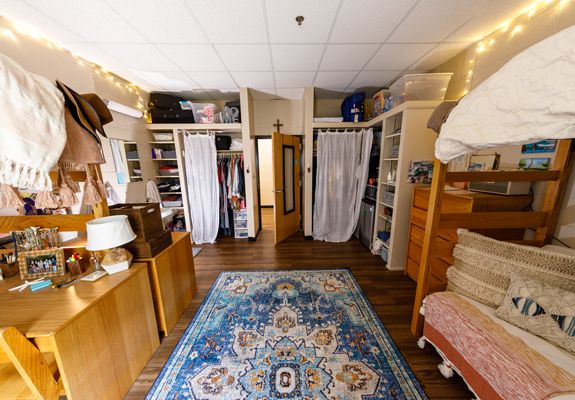 ---
2-Person Room Layout
3-Person Room Layout