Dropbox for Education
Liberty University has purchased Dropbox for Education for students, faculty, and staff as our platform for file storage and collaboration to improve our internal and external collaboration, and to simplify the way we access files while working remotely or traveling.
---
Highlights
Take advantage of Dropbox for Education by accessing your files on-the-go whether you're on the web, on your desktop, or on your phone. Collaborate and share with others safely without the fear of losing your files. Faculty & Staff have unlimited file storage; Students receive 15 GB storage each.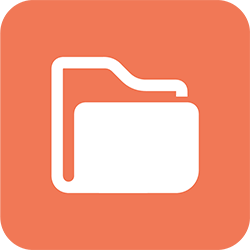 File Storage – Store all of your files in one place for school and work purposes.
Data Recovery – Recover deleted document and previous file versions (saved to Dropbox).
Remote Access – Access files in the office, at home, or abroad without VPN through your LU Network Account.
Collaboration & Sharing – Collaborate with others and share your documents with ease.
---
Subscription
Dropbox subscriptions are available to students, faculty, and staff of the University. With your subscription you will have access to cloud storage for your school and work files, file version rollback (if saved on Dropbox), deletion recovery, access anywhere without using VPN, and access to all of Dropbox's collaboration and sharing tools. Find out more information by exploring the topics listed below.
---
Installation
You will receive an invitation to Dropbox from the Dropbox Team. From the invite, you will have the opportunity to create or access your account using your Liberty University credentials. Once you have created your account, you will be able to set up Dropbox on your devices. If you need assistance to download or install Dropbox, please contact the IT HelpDesk.
---
Training
Do you need help learning how to get the most out of Dropbox? Here are a few resources that may help:
For more information, please visit help.dropbox.com/learn.
---
Frequently Asked Questions
Please also visit help.dropbox.com for answers to most frequently asked questions.
What if I'm already using Dropbox for my work?
Great! You won't have to use the space on your personal account anymore! By providing a Dropbox for Education account we are making it easier for you to share larger files and collaborate with your team or with external recipients. When you join the team, you can choose where your files should go. Just select "Keep my files in my Liberty University Dropbox" and you won't have to re-upload or re-share anything!
What if I already paid for Dropbox Plus?
No problem! Dropbox will automatically refund the remaining balance of your Dropbox Plus (formally called Dropbox Pro) account once you join Liberty University Dropbox for Education account. For inquiries regarding this refund, you can reach out to support@dropbox.com.
What if I have my personal files in my Dropbox account?
If you signed up for a personal account with your work email address, you will have the opportunity to move your files into a personal Dropbox account with a personal email address when you join the team. When asked where your files should go, select "Move my files to a new personal Dropbox".
If you signed up for a personal account with your personal email, then this Dropbox account will not impact your personal account and your personal files will still be private to you.
Are there any restrictions on data I can put on Dropbox?
FERPA files are allowed in molly or Dropbox, but HIPAA files are not allowed in either. Legal has stated that Liberty University does not have HIPAA data. If an individual or department believes they do contain HIPAA data they need to contact General Counsel so they can review the data. Currently, we do not have a storage location for HIPAA data.
Are my files safe and secure on Dropbox?
Yes! Dropbox is a convenient and safe place for storing your files, but remember you are in control of how your files are shared with others. Check the share settings before sending out a link. Visit Liberty.edu/FileSharing for more information on best practices.
What about my work files? Will they automatically move?
In order to move your work files over, you will have to manually move them from your Molly drive to Dropbox. If you are in need of assistance, please contact the IT HelpDesk.
What happens to my Dropbox account when I leave Liberty?
Faculty & Staff: If you have any files on your work drive that you want or need to keep, then you must make prior arrangements to move those files before your last day. Otherwise, you forfeit those files and they will be permanently deleted. In the event that your position is vacated, your work-related files can be transferred to another account.
Students: Following graduation or withdrawal, your account will be converted from an LU associated account to a free basic account. No files or data will be lost in the conversion. If you would like additional storage, you may purchase a plan at www.dropbox.com.
To learn more about using your new Dropbox for Education account, check out the Dropbox User Guide.
---