Cooperative Borrowing Programs
If you live near another college or university library, you may be able to borrow materials directly from that library using your Liberty University credentials!
The Jerry Falwell Library participates in the Atla Reciprocal Borrowing Program and the Virtual Library of Virginia (VIVA) Cooperative Borrowing Program. Through these programs, Liberty University students, faculty, and staff can visit and borrow materials from participating libraries when proof of current affiliation with Liberty University is presented. These programs supplement the collections at Jerry Falwell Library which are available on site or through our Interlibrary Loan services to online students, faculty, and staff.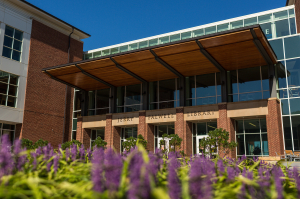 Participating Atla libraries
Local Public Library Interlibrary Loan
If you do not live near the Liberty University campus or a college or university that participates in one of the Cooperative Borrowing Programs listed above, you may be able to use Interlibrary Loan services through your local public library. You can also visit www.worldcat.org to find the closest library to where you live that has the materials you want to borrow.