Master of Public Health (M.P.H.)

Residential Program
Liberty University's Master of Public Health (M.P.H.) is a prestigious degree that enhances your marketable credentials. In public health fields, the M.P.H. is comparable to the M.B.A. in the business world and is an applied science degree.
Epidemiology (the study of epidemics and epidemic diseases) and biostatistics are the foundation of the M.P.H. The degree is a great fit for any who desire a healthcare delivery/public health government career or expanded public health knowledge for personal interest or service.
The Master of Public Health degree is offered by the Department of Public & Community Health.
42-hour graduate degree
Residential and online formats
---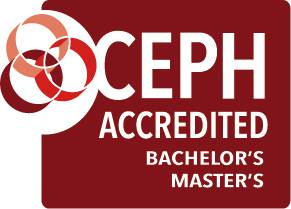 ---
Academic Information
Specializations
Community Health Promotion
Community Health Promotion is more than simple education. Community Health Promotion seeks to establish policies to advance healthy lifestyles and advocate for practices conducive to health at the community level. The practitioner will design, implement, manage, and evaluate interventions to ensure best practices for the overall wellness of the community are established and maintained.
Global Health
Global Health seeks to eliminate health disparities and establish health equity among at-risk populations. Practitioners work to develop a systematic, proactive approach to identify factors impacting global public health and build capacity to mitigate the risks to health. The Global Health specialist values diplomacy and collaborates within the context of the political, economic, and legal systems of each unique culture to develop suitable solutions to shape local and global policies for health.
Nutrition
Nutrition specialization does not focus on individual dietary management. The specialization is directed more to the community level to prevent diseases related to nutritional deficiencies or excesses. The practitioner may evaluate food availability to meet basic needs, the security of the food source, and the overall impact of nutrition on the health of a community. The specialization seeks to eliminate food deserts and enhance food choices through public policy.
Epidemiology
Epidemiology investigates the causes of health outcomes and diseases in populations. In epidemiology, the emphasis is placed on the frequency, patterns, causes, and risk factors of health conditions and events in specified populations over the spectrum from the neighborhood to global level. Practitioners of the specialization also apply the methodologies to the control of health problems. The focus of an investigation may include infectious or non-infectious diseases, injuries, environmental exposures, natural disasters, and acts of terrorism.
Programs of Study
Courses You Could Take
Biostatistics (HLTH 501)
Principles of Epidemiology (HLTH 503)
Principles of Environmental Health (HLTH 505)
Public Health Administration (HLTH 507)
Social and Behavioral Theory Applications in Public Health (HLTH 509)
Research Methods in Public Health (HLTH 511)
View Testimonial
---
Get Started with Your Degree
---
M.P.H. Orientation Dates
Fall 2023: Friday, August 25, 2023
MPH Gate System Guidelines
MPH Competency Examination
If you have questions about the examination please contact MPH Helper at mphhelper@liberty.edu or Dr. Linnaya Graf at lgraf@liberty.edu.
Practicum – HLTH 698
If you have questions about the practicum, email the Director of Practicum at mphpracticum@liberty.edu.
---
Admissions Requirements
Find Master of Public Health (M.P.H.) admissions requirements.
---
Career Opportunities
Local government
State government
Federal agencies such as OSHA, FDA, CDC, etc.