Service. Integrity. Honor.
These virtues drive you to work hard and press on
—

 and y

our sacrifice doesn't go unnoticed.
At Liberty, we offer some of the lowest tuition rates for military members and their families:
$250
per credit hour for undergraduate
courses – textbooks included
$275
per credit hour for graduate,
Ed.S., and Ed.D. courses
$300
per credit hour for doctoral courses
---
At Liberty University, it's our privilege to serve those entrusted to us.
We work hard to ensure that those who have dedicated their lives to the good of others can continue to succeed — in any field.
"We in the military understand what personal sacrifice is. The valor, the character, the selflessness, the commitment that we all must give to our country is what you brought to the education process. There are people all around the globe right now, military members, taking the God-given character that you have and applying it to their education, and we are so proud of you."
– Dr. Steven Keith
Director of the Liberty University Center for Chaplaincy
---
With Red, White, and Blue as Our School Colors and an Eagle as Our Mascot,
Our Commitment to Inspiring Our Nation and Our Nation's Military Here at Liberty University Shows.

Many of our faculty members have served in the Armed Forces and are actively involved in research, resource development, and/or ministry to benefit the military community. Our commitment to 
Training Champions for Christ
 means we're here to champion you —
men and women of character whose impact will extend far beyond your profession to change the world around you.

---
Military Benefits
Service is important to us, so whether you're currently serving in the Armed Forces, have served, or are married to someone who serves, we're here to serve you. 
Liberty's military benefits are available to:
Active Duty, R

eserve and National Guard service members

Veterans

and Retirees

Spouses

of service members and veterans/retirees

Current Department of Defense employees
Your GI Bill® and military education benefits are designed to help you succeed both in military and civilian life — and we want to help you make the most of them.

At Liberty, you'll find some of the most competitive pricing available for online programs, including graduate rates of $275 per credit hour. And if you also serve or have served as an emergency responder (in a civilian capacity) within the last 5 years, you can receive an additional 25% tuition discount!
Liberty adheres to the highest standards for maintaining its status as a top military-friendly school and has been nationally recognized for its commitment to U.S. service members.
The staff in our Office of Military Affairs — who are specifically trained to serve the military community — are available to answer your questions and help you make the most of your education benefits, so contact us today. You may contact a Military Benefits Representative by phone at (855) 355-4947 or by emailing luomilitary@liberty.edu. 

Tuition Rates for Military
To qualify for the $300/credit hour doctoral military rate, you must:
Be an active duty service member, eligible veteran, or military spouse

Be new to a doctoral program in Fall 2020 or after

Meet one of the following two criteria:

Complete a graduate degree through Liberty University and begin your doctoral program within two years of graduation

Complete a postgraduate Executive Certificate through Liberty University (the 21 hours earned through this certificate will count directly toward your doctoral program)
Both Ed.S. and Ed.D. degree programs will retain a tuition rate of $275/credit hour. Department of Defense employees are not eligible for the $300 doctoral rate.
---
Evaluation of Military Training for College Credit
Liberty University offers a free evaluation of your military training and experience for college credit. All credit granted for military training is given based on the American Council on Education (ACE) guide recommendations. 
---
Tuition Assistance & Veterans Affairs & GI Bill® Benefits
Our Office of Military Affairs can process military and veteran benefits, including Military Tuition Assistance, Montgomery GI Bill (Active Duty/Selected Reserves), Survivors' and Dependents' Educational Assistance Program, as well as the Post-9/11 GI Bill and VA Vocational Rehabilitation. 
---
Military Child Discount
We recognize the sacrifice military members and their families make. As a thank-you, starting Spring 2023, we now offer a 15% discount off our regular full-or part-time tuition rates for new online students, regardless of age, whose parent(s) served honorably in the military.*  Please contact us at (800) 424-9595 for more information.
---
Heroes Fund Scholarship
Through generous private donations of Liberty University supporters, the Heroes Fund Scholarship is offered to service members and honorably discharged veterans who meet certain eligibility requirements: eligible applicants were wounded in the Gulf Wars (from 1990 to present day, including Desert Shield, Desert Storm, Operation Enduring Freedom, and Operation Iraqi Freedom) and are pursuing their first certificate, associate, bachelor's, or master's degree. If a student's spouse was killed in action during one of the Gulf Wars conflicts, they are also eligible for this scholarship.
To date, the Heroes Fund Scholarship has provided more than $1.2 million for the education of more than 175 deserving men and women. 
---
Did You Know? 
Parents who attend Liberty University Online may be eligible to receive a 10% tuition discount for their child to enroll with Liberty University Online Academy.**
---
GI Bill® is a registered trademark of the U.S. Department of Veterans Affairs (VA). More information about education benefits offered by VA is available at the official U.S. government website at www.benefits.va.gov/gibill.
*Some exclusions apply. This cannot be combined with other discounts.
**Discount only applicable to tuition for non-dual enrollment courses with Liberty University Online Academy (LUOA). Students must be new to LUOA and enrolled in full-time courses to be eligible. At least one parent must have completed a course with Liberty University Online (LUO) within the last 24 months to be eligible. This LUO Parent Discount is not stackable with other discounts. Contact LUOA for further details and to see if your family is eligible. 

"In the times in which we're living today, Liberty University's mission, the mission of training up a generation of Champions for Christ in literally every occupation, has never been more important."
FORMER VICE PRESIDENT MIKE PENCE
Experience That Matters to You
As an accredited Christian college with a 7,000-acre campus in Lynchburg, Virginia, Liberty University offers you an education that is both academically challenging and rooted in a biblical worldview.
At Liberty, you'll benefit from 35+ years of learning, growing, adapting, and innovating for the distance learner — and more than a decade of researching the needs of the online student. You can be confident that we've taken the time to learn what's important to you.
And what's that?
Affordability
Accessibility
Academic Quality
These important factors challenged us to find new financial solutions, get ahead of industry trends, and blaze trails into cutting-edge career fields — and it's paid off. That's the difference experience makes.
Ranked in the top 10% of Niche.com's best online schools in America and recognized by multiple institutions for academic quality, affordability, and accessibility.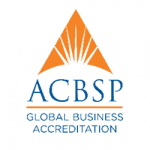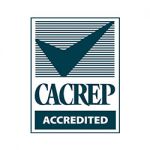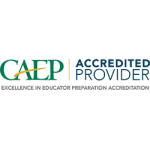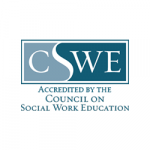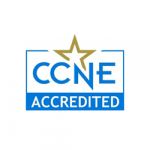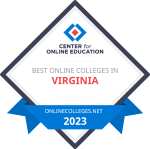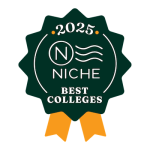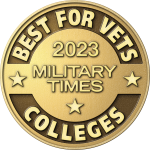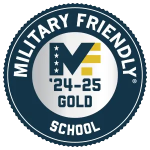 Why Choose Liberty University?
Enjoy Flexible Courses
Choose from a wide variety of programs at the associate, bachelor's, master's, and doctoral level, most of which are 100% online*. With an 8-week format and 8 start dates per year, it's easy to fit your courses around your schedule!
* Some exclusions apply. Please refer to our exclusions page for more information.
Maximize Your Time
Start and finish your degree faster! Liberty requires no standardized testing for admission, and you can transfer previous course credit — transfer in up to 75% of a bachelor's degree and up to 50% of a master's, postgraduate, or doctoral degree — or discover how your life, career, or military experience may count toward your college degree.
Grow in Your Faith
All of our courses are taught from a Christian perspective, and our faculty see themselves as mentors. Our mission is to Train Champions for Christ — we're committed to championing you as you study to go further in your field, become a leader in your industry, or start a new career.
Access Academic Support
Throughout your educational journey, you will have access to academic resources that will aid in the completion of your degree. Services include our online library, writing center, tutoring, study aids, IT assistance, 30+ tutorial videos, live webinars, and personalized help from our academic advising team.
An Online Education with On-Campus Benefits

Cheer on 20 NCAA Division I
games that air nationwide




Graduate with your peers

Be inspired by world-renowned
speakers at Convocation
As a nonprofit (not-for-profit) university, Liberty is in the business of training skilled professionals to make a difference in the world – not gaining profit, revenue, or producing dividends for shareholders. In keeping with our commitment to your education, we invest our resources back into degree programs and into your student experience.
While many other online colleges have raised tuition, Liberty has been able to keep costs low as a nonprofit university and has not increased tuition for 9 straight years. Lower tuition means less student loan debt for students.
For Liberty University, nonprofit is more than a status; it is a valuable opportunity to invest in the lives of students who will go out and impact the world.
Financing Options
Financial Aid
Nearly 80% of all Liberty students in an online program are awarded financial aid. Virginia residents may qualify for additional aid — learn more!
Corporate Tuition Assistance
Deferred – If your company reimburses you for the cost of your education, you pay only a portion of your balance up front. You submit your grades to your employer who pays you, and then you pay the remaining balance for your classes.
Tuition Discounts
Qualified military service members, veterans, and their spouses can receive up to 55% off their tuition rate for eligible programs!
Contact one of our Admissions Counselors for more information by calling (800) 424-9595.