Available Programs
Bachelor of Science in Aviation
Liberty's bachelor's degree in aviation is designed to challenge and strengthen your understanding of the core concepts in aviation. Through our aeronautics degrees, you may use your pilot's license to petition for Experience Plus credit or enroll at one of our Flight Training Affiliate locations. Whether you're seeking a career as a commercial pilot, military pilot, or missionary pilot, our online aviation degree exists to prepare you for a successful career in the sky.
Bachelor of Science in Aviation Maintenance Management
Liberty's bachelor's degree in aviation maintenance management is an excellent option for students who want to become managers and technicians in the aeronautics field. You will have the incredible opportunity to train under experienced leaders in the field so you can be confident that you are gaining real-world insight and wisdom into your future career. Through essential training in the fundamentals of aviation safety, aircraft repair, and aviation management, you can prepare for an exciting career in aviation maintenance management!
Bachelor of Science in Aviation Management
Prepare for a rewarding career in a growing field – all without having to travel to a flight school or campus. With the built-in flexibility of free electives for transfer credit, Liberty's B.S. in Aviation Management is the best degree program to help you make the most out of your previous flight and maintenance training or specialize your education for your career.
Master of Science in Aeronautics
Liberty's online M.S. in Aeronautics is designed to help you become a leader in the field. With your experience enhanced by specialized training, you can stand out as a problem solver and expert with the tools you need to help aeronautics organizations thrive. Through this degree, you can develop a working knowledge of how to solve problems and deal with issues that are unique to leading in aviation organizations.
The following specializations can help you follow your personal and professional goals:
Doctor of Philosophy in Aviation
Liberty's online Ph.D. in Aviation can help shape you into an aviation leader who is committed to investigating and solving aviation issues through research, educational leadership, and Christian ethical standards. By exploring topics in global aviation law, research methods, economic aspects of aviation, aviation automation, and contemporary issues in aviation policy, you can prepare to ascend to the pinnacle of your industry and pursue leadership roles both in the field and in academia.
---
Online Aviation Degrees
Aviation is an exciting career field full of adrenaline rushes, adventure, and great responsibility. Because the demand to travel by air continues to rise, the need for professional pilots continues to grow. Liberty University has the largest flight school in Virginia and offers an online Bachelor of Science in Aviation as well as a Bachelor of Science in Aviation Maintenance Management. Students receive the education and flight training needed to pursue a career as a commercial, military, or missionary pilot and can complete their courses online while satisfying their flight requirements with one of our 88 Flight Training Affiliates located throughout Virginia and nationwide.
Our online aviation courses integrate biblical principles into every course to equip you with a solid foundation for the knowledge and in-demand skills you will gain in your aviation online degree program.


---
How Can Liberty Offer an Online Aviation Degree?
Liberty University's aeronautics program offers the structure and flexibility students need to stay active in their current schedules. Students who already have a pilot's license can receive credit toward an aviation degree through our Experience Plus program. Students without a pilot's license can earn theirs through one of Liberty University's approved Flight Training Affiliates (FTAs).* These FTAs give students the ability to complete their flight hours needed to get their pilot's licenses while pursuing one of Liberty's aviation degree programs. 
*Military benefits from the Veterans Administration for flight courses are only accepted at the following locations at this time. VA benefits can be used for non-flight courses regardless of FTA location.
Aviation Adventures (Leesburg) – Leesburg, VA
Aviation Adventures (Manassas) – Manassas, VA
Aviation Adventures (Stafford) – Fredericksburg, VA
Aviation Adventures (Warrenton) – Midland, VA
Aviation Adventures (Winchester) – Winchester, VA
Heart of Virginia Aviation – Ashland, VA
Horizon Flight Center – Chesapeake, VA
Rick Aviation – Newport News, VA
Career Options with a Bachelor's Degree in Aviation
Aviation maintenance technician and manager
Aircraft manufacturing leader
Certified flight instructor
Commercial pilot
Corporate pilot
Military pilot
Missionary pilot
---
Benefits of Liberty's Aviation Online Degree Programs
Liberty University's School of Aeronautics is the 2017, 2018, and 2019 recipient of the Loening Trophy, one of the rarest and oldest collegiate aviation awards, for being the outstanding all-around collegiate aviation program in the nation.
We are recognized by multiple institutions for our academic quality, affordability, and accessibility. Our commitment to excellence also helped us rank in the top 10% of Niche.com's best online schools in America. Earning your online degree from a nonprofit university with this kind of recognition can help set you apart from others in your field.
Tuition for all undergraduate, graduate, and doctoral programs has not increased in 9 years. While many other online colleges have raised tuition, Liberty has been able to keep costs low as a nonprofit university. 
You will receive the best training through a challenging and rewarding curriculum while you study under the largest flight school in Virginia in your online aviation degree.
Liberty's graduates are able to be certified for a restricted privileges ATP (R-ATP) certificate. Online students with the right combination of approved aviation courses and total hours of flight time may qualify. 
---
Military Benefits
Service is important to us, so whether you're currently serving in the Armed Forces, have served, or are married to someone who serves, we're here to serve you. Liberty's military benefits are available to:
Active duty service members of the U.S. Armed Forces
Reserve/National Guard
Veterans/retirees
Spouses of service members and veterans/retirees
Current Department of Defense employees
We are proud to support you in your pursuit of a flexible and affordable online education by offering you the following benefits: 
Tuition discounts — $250 per credit hour for undergraduate courses and $275 per credit hour for graduate courses
Additional discount for veterans who serve in a civilian capacity as a First Responder
8-week courses, 8 different start dates each year, and no set login times (may exclude certain courses such as practicums, internships, or field experiences)
Potential college credit for your military training for undergraduate programs
Military Discount for Ph.D. Students
Lead your field with the doctoral degree you want — at a price you've earned. As a thank-you for your military service, Liberty University offers current and former service members like you or your spouse multiple pathways to earn a doctoral degree for only $300/credit hour. Find out how you can take advantage of this unique opportunity and reach the pinnacle of your profession — for less.

"In the times in which we're living today, Liberty University's mission, the mission of training up a generation of Champions for Christ in literally every occupation, has never been more important."
FORMER VICE PRESIDENT MIKE PENCE
Experience That Matters to You
As an accredited Christian college with a 7,000-acre campus in Lynchburg, Virginia, Liberty University offers you an education that is both academically challenging and rooted in a biblical worldview.
At Liberty, you'll benefit from 35+ years of learning, growing, adapting, and innovating for the distance learner — and more than a decade of researching the needs of the online student. You can be confident that we've taken the time to learn what's important to you.
And what's that?
Affordability
Accessibility
Academic Quality
These important factors challenged us to find new financial solutions, get ahead of industry trends, and blaze trails into cutting-edge career fields — and it's paid off. That's the difference experience makes.
Ranked in the top 10% of Niche.com's best online schools in America and recognized by multiple institutions for academic quality, affordability, and accessibility.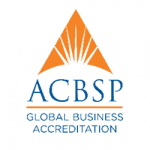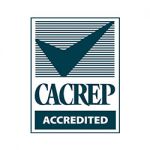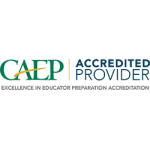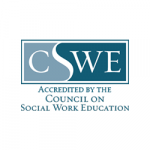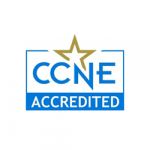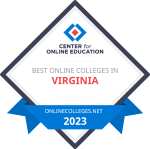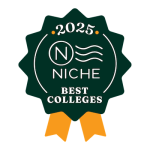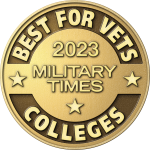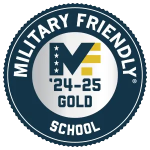 Why Choose Liberty University?
Enjoy Flexible Courses
Choose from a wide variety of programs at the associate, bachelor's, master's, and doctoral level, most of which are 100% online*. With an 8-week format and 8 start dates per year, it's easy to fit your courses around your schedule!
* Some exclusions apply. Please refer to our exclusions page for more information.
Maximize Your Time
Start and finish your degree faster! Liberty requires no standardized testing for admission, and you can transfer previous course credit — transfer in up to 75% of a bachelor's degree and up to 50% of a master's, postgraduate, or doctoral degree — or discover how your life, career, or military experience may count toward your college degree.
Grow in Your Faith
All of our courses are taught from a Christian perspective, and our faculty see themselves as mentors. Our mission is to Train Champions for Christ — we're committed to championing you as you study to go further in your field, become a leader in your industry, or start a new career.
Access Academic Support
Throughout your educational journey, you will have access to academic resources that will aid in the completion of your degree. Services include our online library, writing center, tutoring, study aids, IT assistance, 30+ tutorial videos, live webinars, and personalized help from our academic advising team.
An Online Education with On-Campus Benefits

Cheer on 20 NCAA Division I
games that air nationwide




Graduate with your peers

Be inspired by world-renowned
speakers at Convocation
As a nonprofit (not-for-profit) university, Liberty is in the business of training skilled professionals to make a difference in the world – not gaining profit, revenue, or producing dividends for shareholders. In keeping with our commitment to your education, we invest our resources back into degree programs and into your student experience.
While many other online colleges have raised tuition, Liberty has been able to keep costs low as a nonprofit university and has not increased tuition for 9 straight years. Lower tuition means less student loan debt for students.
For Liberty University, nonprofit is more than a status; it is a valuable opportunity to invest in the lives of students who will go out and impact the world.
Financing Options
Financial Aid
Nearly 80% of all Liberty students in an online program are awarded financial aid. Virginia residents may qualify for additional aid — learn more!
Corporate Tuition Assistance
Deferred – If your company reimburses you for the cost of your education, you pay only a portion of your balance up front. You submit your grades to your employer who pays you, and then you pay the remaining balance for your classes.
Tuition Discounts
Qualified military service members, veterans, and their spouses can receive up to 55% off their tuition rate for eligible programs!
Contact one of our Admissions Counselors for more information by calling (800) 424-9595.