The library's Scholarly Communications team supports and promotes the creation and dissemination of scholarly works produced by the Liberty University community. They do this by curating the institutional repository, promoting open education resources, assisting with copyright questions, and supporting scholarly publishing.
Scholars Crossing
Scholars Crossing is an online institutional repository for hosting, preserving, and providing access to scholarly works created by Liberty University students and faculty since 2007. These materials include: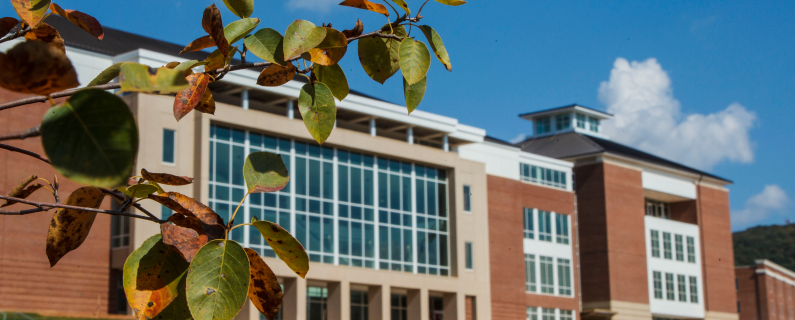 Master's and doctoral degree programs typically require a dissertation, thesis, or capstone project. Students are required to submit these materials to the library as part of their graduation requirements. Graduate students can learn more about the submission process on the Submitting Dissertations, Theses, & Scholarly Projects page.
Undergraduate Honors students publish and archive their Senior Honors Theses in Scholars Crossing.  Please see the Honors Program for more information.
Materials produced by individual faculty as well as other academic units within the university can be archived in Scholars Crossing. Each school/department has a collection of Faculty Publications and Presentations that showcases their research. Faculty may also want to create an individual academic profile that features a brief biography as well as articles, presentations, recordings, images, videos, transcripts, their graduate dissertation, and other works that they wish to share with the academic community. These profiles are then curated into a Faculty Expert Gallery. Faculty wishing to set up their profile can contact us for assistance.  
Scholars Crossing also hosts open-access, scholarly journals that are reviewed and published by various academic departments of the university. These publications, along with all other items in the repository, are discoverable through search engines such as Google.
Academic activities hosted by the university can be archived in Scholars Crossing. One such event is Research Week, a multidisciplinary annual event sponsored by the Graduate School, the Center for Research and Scholarship, and the Jerry Falwell Library. This event is designed to highlight excellent research and scholarship produced by Liberty University students.
Open Educational Resources
Open Educational Resources (OER) are free textbooks and other learning materials that are available under a Creative Commons license and that allow varying degrees of copying, sharing, distributing, and adapting the materials for educational purposes. Faculty can visit the OER Guide for more information on finding and using OER in their courses as well as information on creating their own OER.
Copyright Information
Scholarly Communications Coordinator offers assistance in locating copyright information and navigating copyright issues. Students and faculty can visit the Copyright Guide for more information.
Publishing Opportunities
The library provides several tools to assist with publishing. Visit the Publishing Guide for the current information and resources.