Matthew Ricks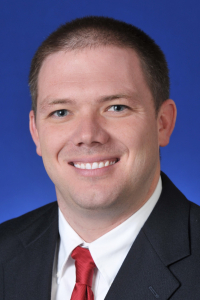 Professor, Civil Engineering
mricks11@liberty.edu
(434) 592-4243
Education
B.S. – Georgia Institute of Technology – Civil Engineering
M.S. – University of South Carolina – Civil Engineering
Ph.D. (Candidate) – Auburn University – Civil Engineering
Biography
Dr. Matthew Ricks is a professor at the School of Engineering specializing in Civil Engineering. He has previously worked as a professional engineer in the state of Georgia with 16 years of experience in private industry and utility sectors. His contributions toward Liberty University include construction engineering, erosion and sediment controls, hydraulics.
Publications
Ricks, M.D.; Wilson, W.T.; Zech, W.C.; Fang, X.; Donald, W.N. Evaluation of Hydromulches as an Erosion Control Measure Using Laboratory-Scale Experiments. Water2020, 12, 515.
Ricks, M.D.; Horne, M.A.; Faulkner, B.; Zech, W.C.; Fang, X.; Donald, W.N.; Perez, M.A. Design of a Pressurized Rainfall Simulator for Evaluating Performance of Erosion Control Practices. Water2019, 11, 2386.