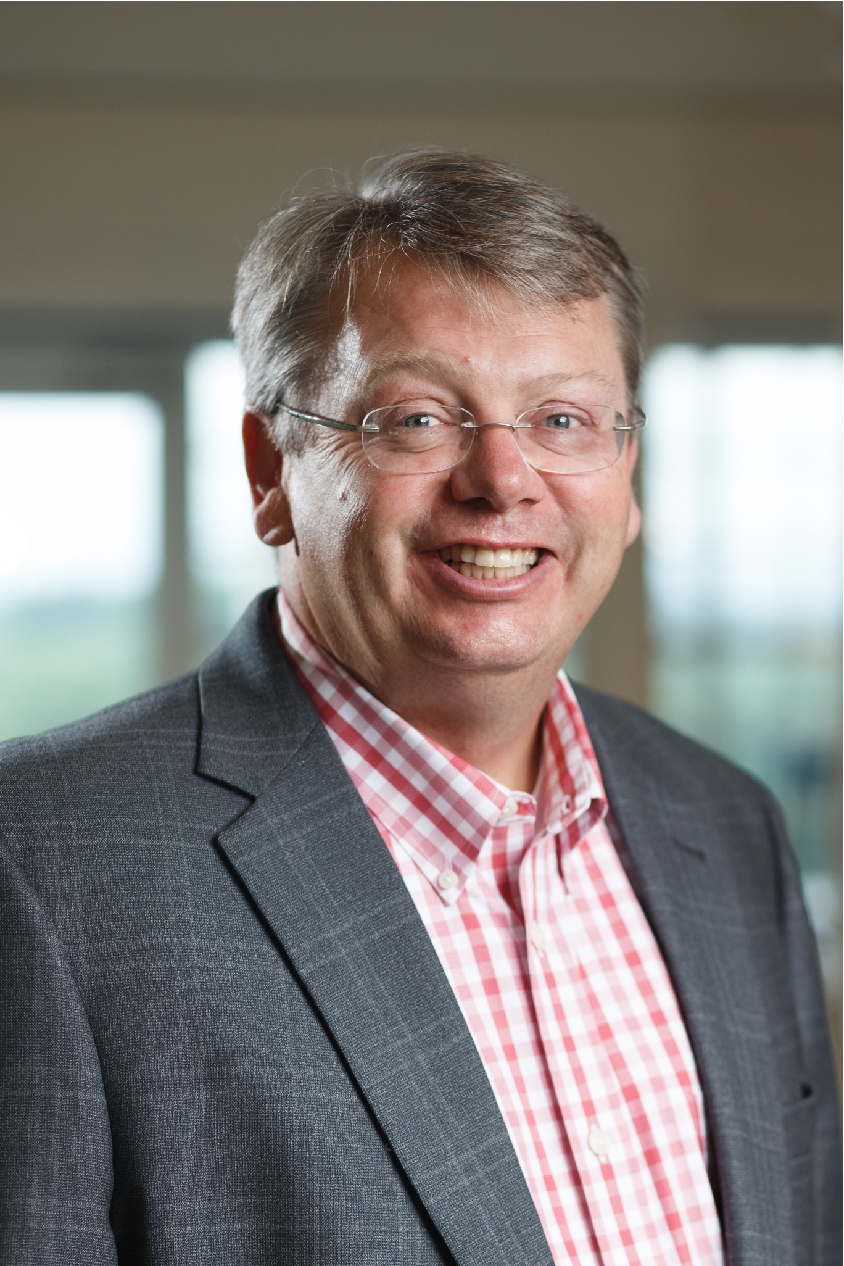 Professor of Law, Founder and Director of the Honors Program
Education
LL.M., University of Missouri – Kansas City School of Law (Arthur Mag Fellow of Law)
J.D., Creighton University School of Law, summa cum laude
B.A., Culver-Stockton College, magna cum laude
Areas of Interest/Teaching
Property I; Property II; Federal Jurisdiction; Disability Law; Honors Program
Experience
Professor of Law, Liberty University

School of Law

Visiting Assistant Professor of Law at University of Nebraska College of Law, Stetson University College of Law, and Creighton University School of Law; Adjunct Professor of Law at Creighton University School of Law, Troy State University, and Bellevue University
Judicial Law Clerk, U.S. Court of Appeals for the Eighth Circuit, for Judge William Jay Riley, Omaha, Nebraska, and Judge Pasco M. Bowman II, Kansas City, Missouri
Judge Advocate, U.S. Air Force: Arnold Engineering Development Center, Arnold Air Force Base, Tullahoma, Tennessee (Deputy Staff Judge Advocate); 42nd Air Base Wing, Maxwell Air Force Base, Montgomery, Alabama (Chief, Information Law; Chief, Civil Law)
Litigation Associate, Klass Law Firm, Sioux City, Iowa

Publications
Biography
Professor Lucas was the first person in his family to attend college, and he is eternally grateful for the scholarships he received that made this dream a reality. He joined the faculty of Liberty University School of Law in 2011 after practicing in the public and private sectors, serving in all three branches of the federal government, and teaching at three law schools.
Professor Lucas has taught a number of courses, including Disability Law, Property, Federal Jurisdiction, Torts, Professional Responsibility, Lawyering Skills, Legal Writing, Employment Law, Labor Law, Trusts and Estates, and courses exploring the foundations of the American experience. He also has presented numerous lectures to various groups on far-ranging issues such as disability law, legal ethics, the Supreme Court nomination process, Supreme Court decisions, federal legislation, the U.S. Declaration of Independence and Constitution, identity theft, labor law, sports law, and employment law.
Professor Lucas has published articles in the Lewis and Clark Law Review, St. Louis University Law Journal, Nebraska Law Review, Drake Law Review, Creighton Law Review, Regent University Law Review, Liberty University Law Review, South Texas Law Review, the Nebraska Lawyer, and the Iowa Lawyer. He proudly serves on the Board of Trustees of Culver-Stockton College. He is married to Megan A. Lucas, who serves as the CEO and Chief Economic Development Officer of the Lynchburg Regional Business Alliance.