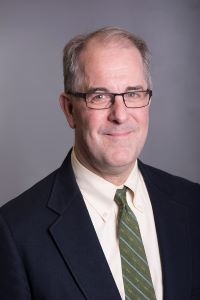 Associate Professor of Law
Education
J.D., University of Kansas School of Law
B.S., Central Missouri State University
Areas of Interest/Teaching
Constitutional Law, Criminal Law, Torts, Public Policy, Pro-life Legal Advocacy, Legislative Processes, Bioethics and the Law, Lawyering Skills, Advanced Trial Advocacy, Evidence
Experience
Johnson County District Attorney in Kansas
Attorney General for the state of Kansas

Authored Kansas' Jessica's Law, which increased penalties on child predators
Helped establish a Cyber Crimes Task Force that put over 100 Internet predators of children in prison
Dramatically enhanced the criminal division of the office, leading to over 60 successful murder prosecutions
Successfully argued before the United States Supreme Court
Won key water case victories for Kansas
Increased the investigation and prosecution of elder abuse and Medicaid fraud

Recognized as

Chairman of the Republican Attorneys' General Association
Co-Chairman of the National Violent Sexual Predator Apprehension Task Force
President of the Midwest Association of Attorneys General
Prosecutor of the Year for the National Alliance of the Mentally Ill
Executive Committee Member of the National Association of Attorneys General
Biography
Phillip D. Kline joined the School of Law in the spring of 2009. Prior to teaching at the law school, he served in Kansas as the Johnson County District Attorney where he managed over 8,500 criminal cases each year.
After completing his studies in political science and public relations, Kline earned his J.D. from the University Of Kansas School Of Law where he served as Associate Editor of the Kansas Law Review and Editor of the Kansas Criminal Justice Review.
Kline's pro-life leadership, as written by columnist Bob Novak, opened a new front on the abortion wars and placed Kansas in the epicenter of the current battle over the sanctity of human life.
A successful lawyer in private practice, Kline has represented states and state agencies in large, complex civil litigation and large international interests in construction mediation, arbitration, and litigation.