Dr. Kyle Harris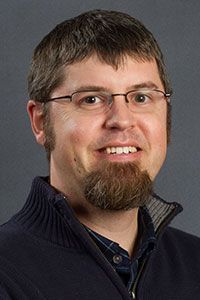 Assistant Professor of Biology
(434) 592-7705
kjharris@liberty.edu
Center for Natural Sciences, Room 149
Education
Ed.D., Liberty University
M.S., University of Nebraska Kearney
M. Ed., Liberty University
B.S., Liberty University
Biography
Kyle Harris spent eight years as a public high school biology and ecology teacher before joining the Biology and Chemistry Department at Liberty University. His master's research with the University of Nebraska Kearney focused on a population study of the Mediterranean gecko (Hemidactylus turcius) in Bedford, Virginia. In addition to herpetology, his current research interests involve investigating the ecology of crayfish in local freshwater environments. Current projects with undergraduate students include studies on crayfish symbiosis with crayfish and brachiobdellidans and microbial community assembly, crayfish ecotoxicology with herbicides (e.g., atrazine), and the effect of crayfish kairomones on amphibian metamorphosis.
Residential Courses Taught
BIOL 101 Principles of Biology
BIOL 224 General Biology I Lab
BIOL 225 General Biology II Lab
BIOL 410 Environmental Biology
BIOL 495 Directed Research
LUO Courses Taught
BIOL 101 Principles of Biology
INFT 101 Instructional Technology for Online Learning
Professional Societies
Ecological Society of America
Virginia Academy of Science
Virginia Herpetological Society
Virginia Natural History Society
Publications
Nathan T. Chandler, Austin M. Minuto, Savannah Froese, Abbie Suttle, Samuel Owens, Joy Grant, Shiloh Sooklal, Todd Allen, Ph.D., Mark Blais, DPM, and Kyle J. Harris, M.S. 2017. The effects of a common herbicide (atrazine) on juvenile crayfish growth and development. Poster Presentation at Ecological Society of America Annual Conference.
Matthew Cooke, Luke Fischer, Sherrie Jeffers, Taylor Girffin, and Kyle J. Harris. 2017. Identification of microbiota associated with the ectosymbiotic community structure of the Appalachian Brook Crayfish (Cambarus bartonii). Poster Presentation at Virginia Academy of Science Research Meeting.
Morgan Roth, Thomas Holman, Huldah Schultz, Andrew Van Dorp, and Kyle J. Harris. 2017. The effects of aquatic predator chemicals (crayfish kairomones) on the development of amphibians (Lithobates sylvatica). Poster Presentation at Liberty University Research Meeting.
Paul Sattler, Cynthia Lane, and Kyle J. Harris. 2007. Catesbeiana, Number 1, Volume 27. Status and Distribution of the Mediterranean Gecko (Hemidactylus turcicus) in Virginia.
Harris, Kyle. 2009. Catesbeiana, Number 2, Volume 29. Mark-recapture study of an isolated population of the Mediterranean Gecko (Hemidactylus turcicus) in Bedford County, Virginia.