Student Asset Management Fund (SAM Fund)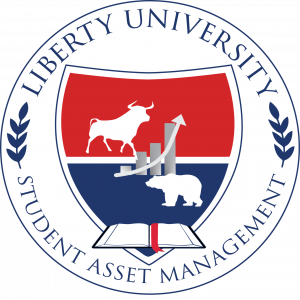 SAM Fund is a student-led asset management fund that integrates a Christian worldview with practical investment experience.
SAM Fund began in 2013 and currently manages an equity position of over $250,000.
Become a Member
---
Our Mission
The mission of SAM Fund is three-fold:
Developing future leaders
Understand and incorporate Biblical principles into our investment process
Outperform the returns of the S&P 500
Who We Are
SAM Fund consists of finance students within the School of Business that are interested in career fields such as: investment banking, equity research, private equity, asset management, and wealth management.
Former SAMFund students have gone on to work at Citi, Credit Suisse, J.P Morgan, Societe Generale, and other banks.
---
Our Investment Philosophy
SAM Fund seeks to invest in equity securities in the S&P 500 and incorporate a Biblical worldview into our investment process, while also filtering our investment decisions through a value investing philosophy. As such, we purchase companies that we believe are trading below their intrinsic value, always having a long-term perspective in mind.
The pillars of our investment philosophy are as follows:
Investors and markets deviate from rationality at times
Investor irrationality often causes bubbles and crashes; it also creates opportunities to purchase companies below their intrinsic value. By purchasing companies at a "discount", it allows actively managed funds, such as SAM Fund, to outperform their benchmarks. As such, SAM Fund will not purchase companies that it believes are overvalued.
Corporate governance and capital structure are critical to a company's success
The leaders of a company have a significant amount of influence on a business's success. As such, we seek to identify companies with strong leaders with a proven track record.
Additionally, a company's capital structure can allow for financial freedom or restriction; SAM Fund seeks to invest in companies that are not hindered by their debt levels.
Asset allocation can greatly impact overall returns
We believe that integrating an appropriate asset allocation among various equity sectors is critical to outperforming the overall market. Though security selection has the potential to create positive Alpha, as previously mentioned, managing systematic risk is typically more important for investment decisions.
Join Us
Connect
LUSAMFund@liberty.edu

---
Sectors
Financial Services Sector