David Donahoo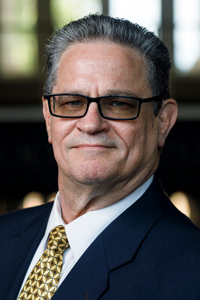 Associate Professor, School of Business
Discipline: Computer Science
Education
M.S., Information Resource Management – Air Force Institute of Technology
Master's Certificate, Management of Information Systems – University of Southern California
B.S. in Occupational Education – Wayland Baptist University
A.A.S., Instructor of Technology – Community College of the Air Force (CCAF)
A.A.S., Occupational Technology, Wire Communications Systems Technology – Vernon Regional Junior College (VRJC)
A.A.S., Occupational Technology, Technical Management – VRJC
A.A.S., Wire Communications Systems Technology – CCAF
Biography
David joined the Liberty University team in 2009 bringing over 10 years of executive leadership from the corporate and defense industry. We are fortunate to have David's leadership as we expand our scope for growing our programs.
David has demonstrated strong leadership in creating and implementing business strategies into the academic process. He began teaching at Liberty University 2009, where he was responsible for developing and enhancing the ABET accreditation process for the computing programs.
In 2011, Information Systems was moved to the School of Business. Here, David continued as the faculty lead for the newly established Business Information Systems. He was critical in establishing new programs that are set to launch in the Fall of 2012. David considers his students to be his greatest success in life and also, his greatest responsibility.