Tuesday, May 12, 2020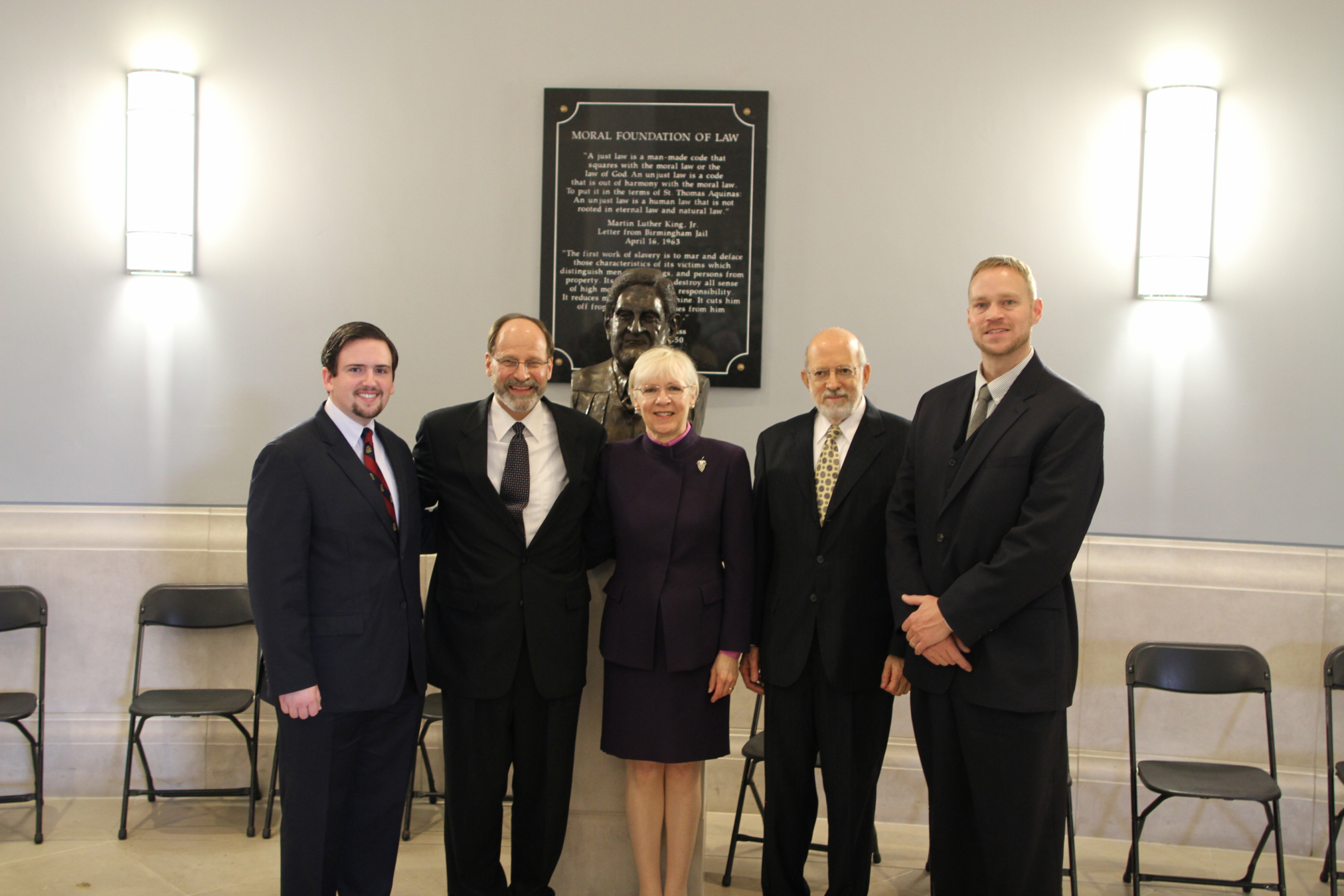 Story by Abby and Jeff Tuomala
It is with a great sense of loss that the law school received news that Martin Wishnatsky completed his pilgrimage on earth, but fortunately we mourn not as those who are without hope. Martin's life and testimony bear witness to God's amazing grace that transforms hearts and minds.
Any students, faculty, or staff members at the law school from 2009 to 2012 knew Martin Wishnatsky—or knew who he was. At first, he may have been a curiosity. He turned 65 shortly before he arrived for his 1L year. Any thoughts that he might not "fit in" with students young enough to be his grandchildren quickly evaporated. From the start, Martin would be seen huddling with other students in small groups, chatting with them everywhere, and fully participating in co-curricular and extra-curricular activities. No one here then will forget the first time this meek-looking, quiet man belted out praise music on his saxophone with feeling and virtuosity, with his fellow students who led worship at law school convocations.
Martin's modesty belied his accomplishments as a scholar and writer. A 1966 magna cum laude A.B. graduate of Harvard College in Government, Martin later returned to earn his Ph.D. in Political Science from Harvard University in 1975. His professional life was as wide-ranging as his intellectual interests. Visit his online biography for a window into the mind of this gifted man. But to look into his soul, we would find a heart beating for his Savior and breaking for the unborn. For roughly 20 years before attending law school, Martin devoted himself to the pro-life cause, from getting jailed for rescue activism to professionally serving pro-life organizations. Following law school, he served the Alabama Supreme Court as staff attorney for Chief Justice Roy Moore and as staff attorney for the Foundation for Moral Law in Montgomery, AL, until his last illness.
Words like "brilliant," "unique," "shy," "humble," "dedicated," all come to mind when we think of Martin, but none fully captures this remarkable man. He enriched the lives of all who had the good fortune to know him.
Learn more about the life of Martin by hearing his testimony, or by reading a tribute from Matthew Clark, one of Martin's classmates and fellow law clerks.