Friday, January 22, 2021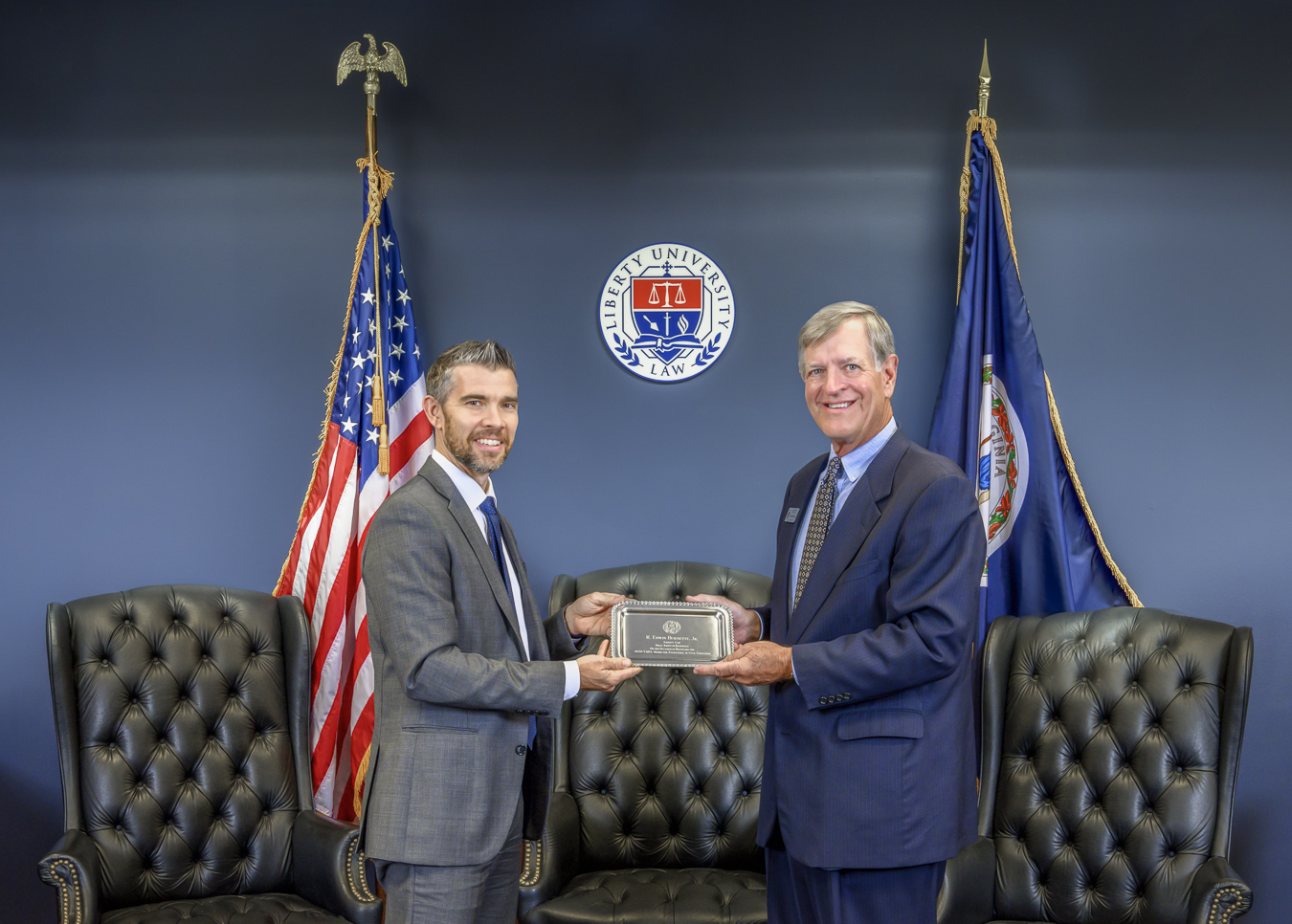 The Virginia Association of Defense Attorneys (VADA) recently presented the Award for Excellence in Civil Litigation to Liberty Law's Jurist in Residence, the Honorable R. Edwin Burnette, Jr., at a ceremony held in October at The Omni Homestead Resort.
According to the VADA website, the award honors a distinguished jurist or civil litigator who also exemplifies the following:
The highest standards of ethics, demeanor and temperament
Exemplary conduct inside and outside the courtroom
Courtesy and fairness in dealing with others
Work of the highest quality
Other criteria as the Board may determine are appropriate, such as community involvement; judicial, bar-related and educational activities; and participation in activities that improve the civil justice system
Kristine Smith, Liberty Law's Center for Career & Professional Development Director, is a long-time friend and former law partner who spoke highly of Burnette.
"I have been so fortunate to work with Judge Burnette for many years, in several capacities. Judge Burnette served as a mentor and partner to me at our firm, Edmunds and Williams, before ascending to the bench," said Smith. "I then had the privilege of practicing before him for 18 years and am so pleased that we are again colleagues at Liberty Law School. I am proud to have such an excellent mentor and example of excellence in litigation, and to have been there with him when he received this well-earned recognition."
Liberty Law also celebrated Judge Burnette's achievements by presenting him with an engraved pewter tray commemorating the VADA recognition and his being the law school's first Jurist in Residence.
"From the moment I arrived at Liberty Law, Judge Burnette was an incredibly warm and encouraging member of the judiciary," said Liberty Law Dean B. Keith Faulkner.  " I quickly learned that we share a common goal of developing exceptional young legal professionals, and his suggestions to improve professionalism in legal education have proven instrumental in developing our professionalism program.  I'm delighted that he joined us as our first Jurist-in-Residence and know that his years of practical insight on the bench will serve to catapult our program to new and greater heights.
To learn more about Liberty University School of Law, please visit their website.