Wednesday, March 11, 2020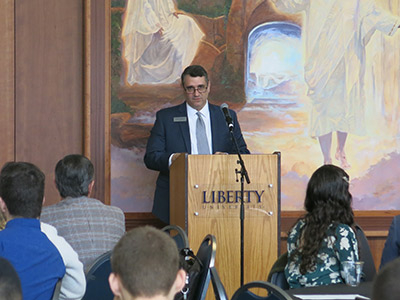 How are Christians supposed to act when participating in socially or politically charged discussions around issues like race, abortion, poverty, and gun control? How should they behave in a culture where heated exchanges seem to be the status quo?
According to the two presenters at Liberty University's Every Square Inch Conference on March 5, the answer is clear: with civility.
Liberty Law's Dean Keith Faulkner was one of the presenters at this event.