Friday, March 10, 2023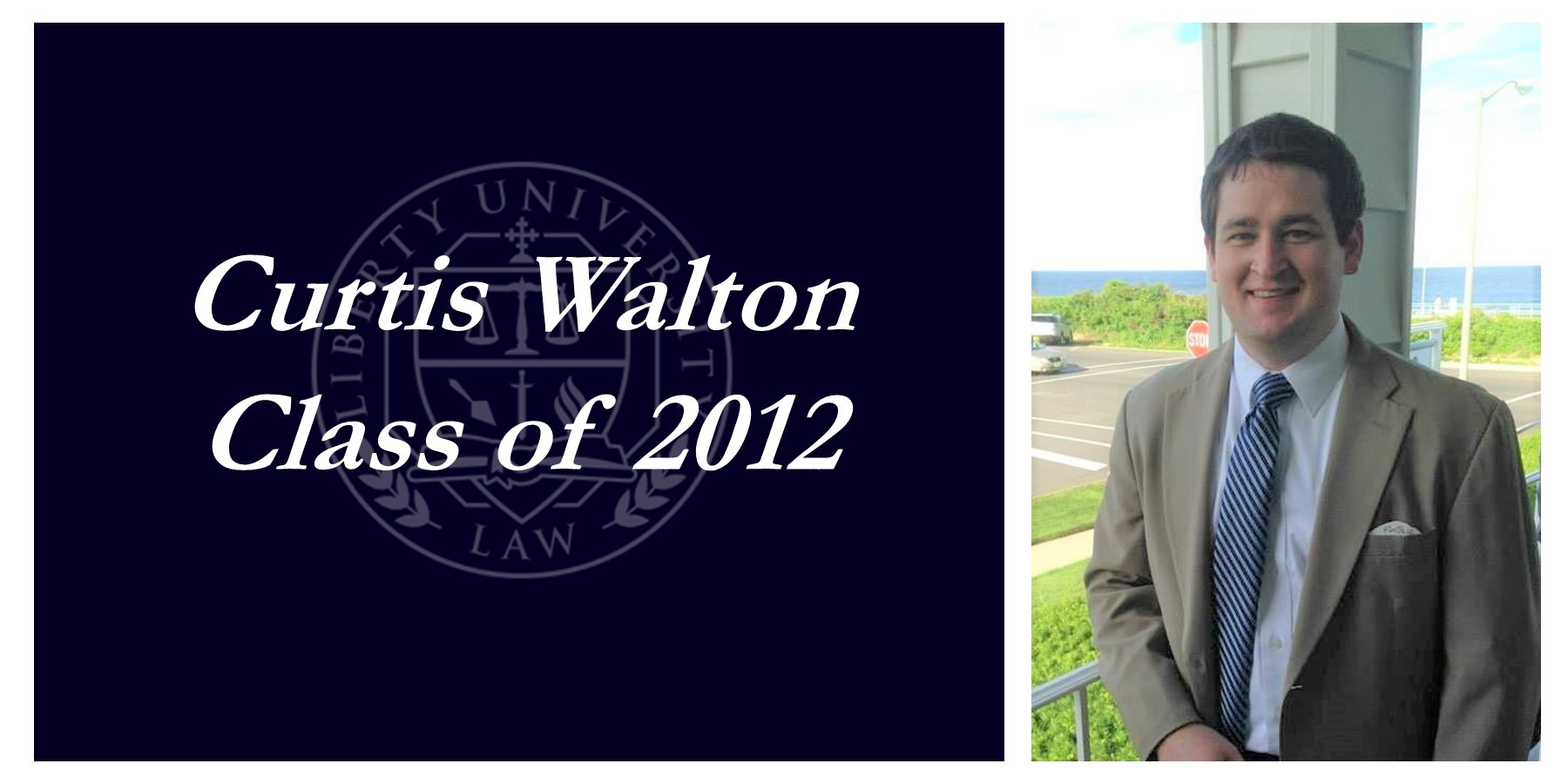 Liberty University School of Law recently held a special service commemorating the tragic death of 2012 Liberty Law graduate, Curtis Walton.
Curtis was murdered in cold blood on April 8, 2020, while taking a walk near his childhood home in Portsmouth, Virginia. According to video footage, Curtis was approached by two unknown individuals when a vehicle pulled up alongside him, and he was shot while trying to get away.
Though his death is tragic beyond measure, Liberty Law seeks to honor and remember the way he served during his time on earth. Curtis dedicated much of his 33 years of life to serving God and the community around him. Even from a young age, Curtis participated in many programs including the Making a Difference Foundation, Toys for Tots, and the Salvation Army. He also assisted his community during snowstorms by volunteering for the Virginia National Guard during Hurricane Isabelle.
Curtis graduated from Portsmouth Christian School where he was a member of the National Honor Society and later graduated summa cum laude from Old Dominion University. After graduating from Liberty Law in May 2012, Curtis was licensed and admitted to the U.S. District Court, Eastern District of Virginia, and the Virginia Bar.
Curtis also served in multiple agencies including the Department of Homeland Security, Department of Veterans Affairs, and the U.S. State Department. He served as a refugee officer and facilitated new training programs for immigration officers across the nation.
Through his service, Curtis impacted countless people, which can be seen on the Tribute Wall of his obituary. His legacy lives on through the non-profit organization, Curtis Walton Empowers, which empowers others to accomplish their dreams.
While speaking at Curtis' memorial service, Jason Miyares, Attorney General of Virginia, proclaimed April 8, 2023 as "Curtis Walton Love Through Kindness Day" in the Commonwealth of Virginia. The proclamation was read aloud to the Walton family, and they were presented with a gift of remembrance.
Even from his place in heaven with the Lord, Curtis will continue to impact individuals through the remembrance of his desire to serve and make a difference. May the world remember to live each day in a manner pleasing to God that embodies the values that were so important to Curtis.
Those who wish to share stories and memories with the Walton family may reach out by mail to P. O. Box 50102, Portsmouth, VA. 23703 or by email to cwempowers2020@gmail.com.
*Although this is an on-going investigation, a person of interest was named on January 3, 2023. Investigators are searching for 18-year-old Drye'Antae L. Smith, and they urge those with information about his whereabouts to call 1-888-LOCK-U-UP.