Central Virginia Pregnancy Centers

Lynchburg Pregnancy Centers (Pro-Life)
The Blue Ridge Pregnancy Center exists to save lives and comfort those involved in unplanned pregnancies while furthering the Gospel of Jesus Christ.
All of our services are free and confidential. We offer pregnancy tests, limited obstetrical ultrasound, peer counseling, and a pregnancy and life skills program which includes prenatal and parenting classes as well as bible studies where patients can earn free baby items. We also offer post-abortion peer counseling and healing.
Our student volunteer opportunities include: cleaning, helping to organize, childcare, helping promote special fundraising events, clerical help, and highlighting Bibles. For more information please check out our website at https://brpcfriends.org
Thanks for your help!
Contact: Julie Tompkins
Phone: 434-528-4321
Email: julie@blueridgepc.org

---
The Liberty Godparent Home (LGH) is a residential maternity home providing housing, education, medical care, and counseling for single, pregnant young women. LGH understands that women in crisis pregnancy situations face emotional, financial, legal, physical, and social hardships. By helping them deal with the difficulties, the LGH offers the necessary support to meet their needs.
Contact: Kristen McCray
Phone: (434) 845-3466
Email: info@godparent.org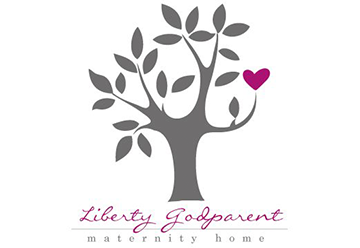 ---
The Bedford Pregnancy Center opened on January 20th, 2005, as the result of a combined effort by Bedford area Christians who were concerned about women in unplanned pregnancy situations.
A dedicated and competent team of staff members and trained volunteers reach out with compassion and unconditional acceptance and provide emotional and practical assistance. The BPC provides accurate and essential information regarding the physical, emotional, and spiritual consequences of abortion while encouraging exploration of other options.
Phone: (540) 587-5900
Email: info@bedfordpregnancy.org
---
For more local opportunities in the Central Virginia area and beyond, please visit:
https://www.care-net.org/find-a-pregnancy-center