Thursday, September 8, 2022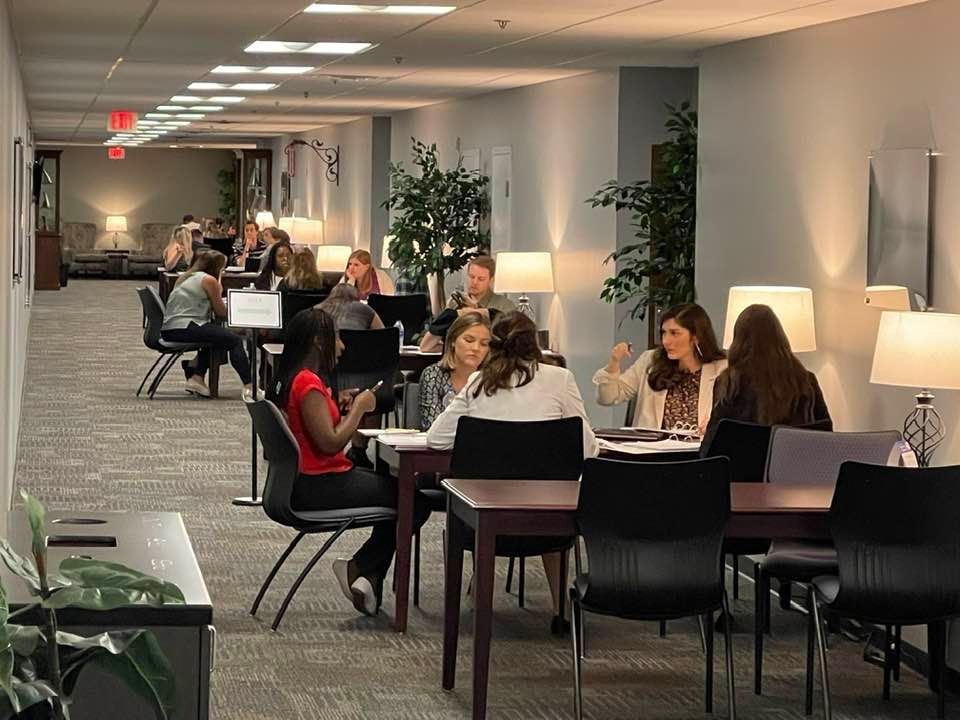 This semester, Liberty University School of Law welcomes one of the largest incoming classes and the largest total student population since the school's inception in 2004.
Over 125 new students began the fall semester with the "Set Your SAILS" two-week orientation which includes the BARBRI bar exam preparation course. The orientation programs also include important information sessions as well as the Dean's Professionalism Ceremony.
Regular law classes began on Monday, August 22 with a total of over 330 law students representing 185 undergraduate institutions and 42 states. The top states represented this academic year include Virginia, Florida, North Carolina, and Texas.
To accommodate this expansive number of students, Associate Dean Susan Patrick and law school staff members worked diligently over the summer and found ways to improve the function and accessibility of space. By repurposing and adding furniture, new collaborative areas and a "coffee bar" were made available to students.
"We are thrilled to welcome so many students to campus. Our students come from all corners of the U.S. and world," said Dean Patrick. "We can't wait to see how they impact the world for Christ and continue telling the great story of Liberty Law."
To learn more about Liberty University School of Law, please visit our website or call (434) 592-5300 to arrange a visit.