Nicole DiLella, Ph.D.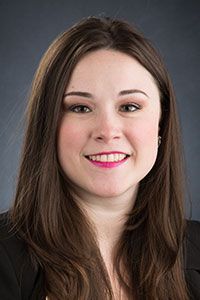 nmdilella@liberty.edu
Education
Ph.D. Loyola University Maryland, Counselor Education & Supervision
M.A. Regent University, Community Counseling & School Counseling
B.A. Messiah College, Psychology, Counseling Concentration
Biography
Dr. DiLella has worked in a variety of clinical settings and is most comfortable working in the clinical subfields of trauma and personality disorders. She is a nationally certified counselor, licensed as a professional counselor in the states of Virginia and Maryland, a certified school counselor in the state of Maryland (K-12), and a certified traumatologist through the Green Cross Academy of Traumatology. As needed, Dr. DiLella is deployed through the Green Cross to both domestic and international disaster sites (such as when Hurricane Sandy struck in N.J. in 2012 and when Typhoon Yolanda hit the Philippines in 2013), to provide clinical and supervision services to those affected by these horrendous events.
Previously, Dr. DiLella served as the director of a college counseling department where she provided clinical services to college students and supervision to other counselors and interns. Her research interests mirror her clinical interests: personality and personality pathology, trauma, and religious crisis/spiritual struggles. Dr. DiLella completed her doctoral degree in a program that uniquely emphasized the integration of religion and spirituality into research, education, supervision, and clinical work; she thoroughly enjoys the opportunity the practically apply the principles of this integration in these various roles.