Kristin Hauswirth, Ph.D.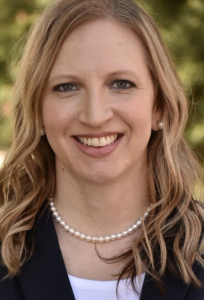 Core Faculty
Education
Ph.D. Counselor Education and Supervision, Liberty University, 2020
M.A. Forensic Psychology, Argosy University, 2009
Field of Expertise
Clinical Mental Health Counseling
Licensure/Certification
Licensed Resident in Counseling, #0704010899, Commonwealth of Virginia, 2020
Qualified Mental Health Professional-Adult, #0732005754, Commonwealth of Virginia, 2018
Certified Criminal Justice Addictions Professional, #1143, Virginia Certification Board, 2013
Biography
Dr. Hauswirth began her counseling career working with individuals housed in forensic settings such as correctional facilities and adult detention centers. Her primary clinical experience includes working with clients who are diagnosed with serious mental illnesses and substance abuse disorders. She also has experience working in an inpatient psychiatric hospital, leading group therapy and facilitating individual and family sessions. She was a Teaching Assistant for two years while completing her doctoral degree and enjoys teaching classes that are early in the master's program, such as the counseling skills class. She is also currently working in private practice, seeing clients both in-person and over telemental health.