Ken Miller, Ph.D.
Core Faculty
kdmiller3@liberty.edu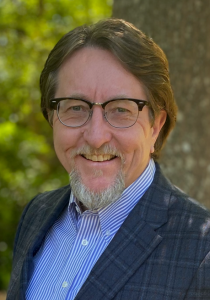 Education
Ph.D. Counselor Education and Supervision, Liberty University, 2020
M.A. Professional Counseling, Liberty University, 2013
M.Div. Biblical Languages, Southwestern Baptist Theological Seminary, 1991
Biography
Dr. Miller counseled individuals and couples for many years as a pastoral counselor before becoming a clinical mental health counselor and counselor educator. In addition to his current academic duties, he serves as a Chapter Faculty Advisor (CFA) for the Chi Sigma Iota Rho Eta online student chapter Rho Eta Sigma Epsilon.
Dr. Miller has co-authored a clinical textbook on case conceptualization; written chapters for textbooks; and presents at national, state, and local counseling workshops. With colleagues, he has developed a Biblical wellness model that helps churches address emotional health issues. His research interests include Biblical wellness, attribution theory, and problematic pornography use.
As a licensed professional counselor, Dr. Miller works with individuals, couples, and adolescents treating a wide spectrum of mental health issues. He serves as a clinical director for a non-profit community counseling agency that treats general mental illness and is also regionally known for treating trauma.