Student Testimonials
Our Students Dream Big
Whitney Thorpe
Pre-Medical Honor Society, Vice President
Scientific Research Society, Event Co-Chair
My focuses are in natural and physical science, with minors in health promotion and biology. I plan to attend medical school and become a physician. I am conducting genetic ecology research with Dr. Paul Sattler, researching the genetic differentiation of salamander populations in the Appalachian mountains in hopes of identifying new cryptic species. During my summers, I have been able to travel to Mexico, study medical Spanish in Costa Rica, shadow physicians, and volunteer at my local hospital.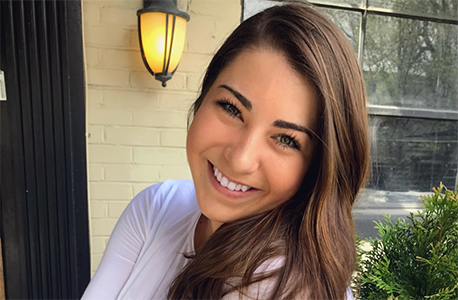 Alex Williamson
My areas of study are natural science and camping & outdoor adventure leadership. Through this degree, I am hoping to become a game warden…I did an internship this past summer at the Maine Wildlife Park where I was one of the primary moose and deer caretakers. I worked directly with the animals, as well as worked with and cared for our fawns and moose calf. I also did some work with the park's groundhogs, beavers, and porcupines.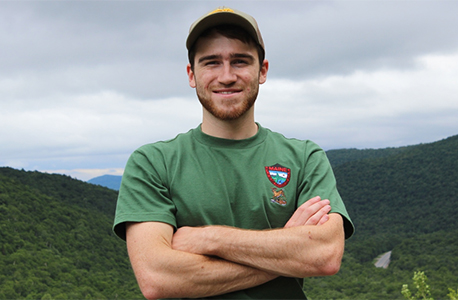 Bree McLaughlin
Jobs I have been accepted for are my dream job of being a horse wrangler at a ranch in Colorado and a graphic design job for Liberty's Online Academy. I know so many photographers and graphic designers who wish they would have learned more marketing and business techniques, so I wanted to integrate that with my art classes which help build the skills I already have. Now, I can market whatever skills I have.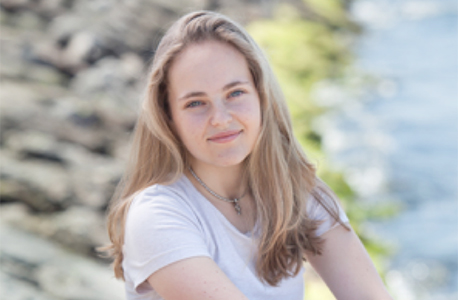 Meredith Coen
My concentrations are social and behavioral sciences…I plan to use this degree to get a foundation of knowledge before I pursue a master's in social work. My favorite thing about this degree is that I have flexibility in the classes I take and I can design my major to fit my passion for geriatric care. I think that I will have a more well-rounded perspective when I go to grad school coming from this major…Currently, I work as a home care aid…I have also done job shadowing with witness protection through the Chicago court system.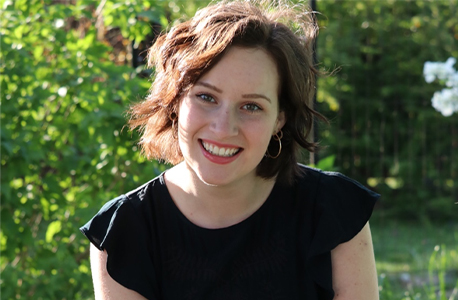 Pierce Carter Mims
INDS has helped me target the classes I need for a future job…I will graduate early and I'm able to apply for any internship I'd like. Next week I'm touring fainting goat studios as I am interested in applying for an internship there this summer!
Bethany Bertrand
Being able to focus on both culture and music with my INDS degree has given me a lot of different opportunities…I was able to help lead a group called "Global Worship Community." When people can worship in their own language and style to the God that created them so uniquely, the barriers they once felt with God while worshipping many times become just a distant memory…Through using the specializations of both music and global studies, it has made it possible for me to confidently share how merging the two changes lives.