Minnesota Congresswoman Michele Bachmann addressed more than 10,000 students at Liberty University's Convocation Wednesday, April 16, urging them, as well as all Christians in society, to "contend for the things […]
Liberty University officials announced today that Louisiana Governor Bobby Jindal will speak at the school's 41st Commencement Saturday, May 10, and author Eric Metaxas will speak at the Baccalaureate service […]
Students implement computer safety techniques to succeed in regional finals Liberty University's Cyber Defense Club placed second in the Collegiate Cyber Defense Competition at Johns Hopkins University March 28 – […]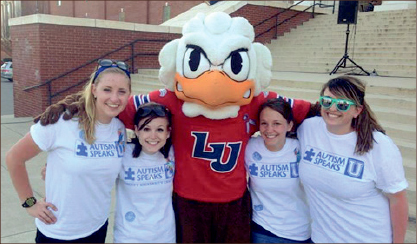 In honor of Autism Awareness Month in April, Liberty's Autism Speaks U is hosting several events in order to raise awareness about autism among students and Lynchburg residents. The month kicked off April 2 on the steps of DeMoss Hall for World Autism Awareness Day. There, Autism Speaks [...]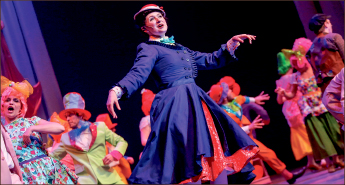 With the success of the recent film "Saving Mr. Banks," the beloved character of Mary Poppins is making a comeback, and it is fitting that Liberty's Tower Theater will end this season with a theatrical version of the well-known story. "'Mary Poppins' is a fun-loving, family [...]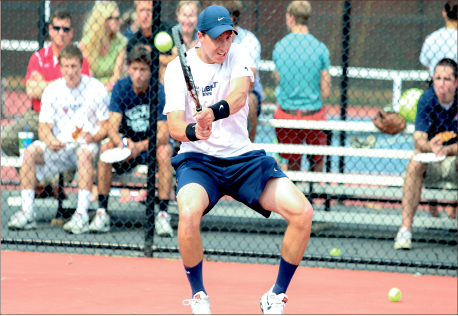 Liberty University senior Shea Thomas' parents plunked him onto a tennis court for the first time at three years old. With a racket roughly as large as his pint-sized body, it was hard to tell whether he was swinging the racket or the other way around — but he seemed to have a natural [...]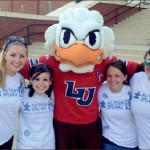 In honor of Autism Awareness Month in April, Liberty's Autism Speaks U is hosting several events in order to raise awareness about autism among students and Lynchburg residents.
The month kicked off April 2 on the steps of DeMoss Hall for World Autism Awareness Day. There, Autism Speaks [...]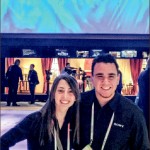 Covering an expanse equivalent to the size of 35 football fields, more than 93,000 employees of major companies in the broadcast world from all 50 states attended the National Association […]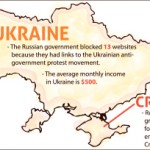 Tension involving Russia's attempt to gain possession of Crimea evokes concern from relative in Lynchburg Sarah Babb, a Liberty University senior whose parents are working as missionaries in Ukraine, explained […]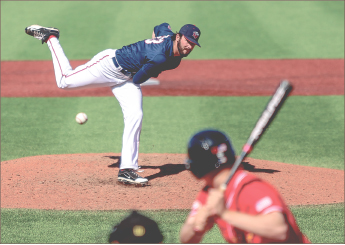 Suffocating pitching and frequent shutouts have driven the Flames as they try to repeat as Big South champions Baseball players have long observed that hitting can sometimes be contagious. For […]
Students to raise money for nonprofits The Fish and Bread Project and One Community Church are hosting a charity 5k trail run Saturday, April 26. The race will take place […]
Dot Richardson to coach Central Virginia All-Stars Liberty's Lady Flames softball Head Coach Dot Richardson has represented USA softball as a player often, from her first time making a national […]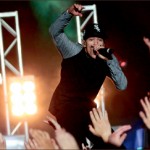 Tedashii, Trip Lee and Christon Gray urge students to keep God at the center of their lives every day The crowd fell silent with anticipation as the lights in the […]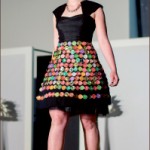 Saving the planet one stitch at a time at the annual fashion show Liberty students showcased their design skills at the Department of Family and Consumer Sciences' (FACS) eighth annual […]
Mary Poppins walked, umbrella in hand, onto the Tower Theater stage April 11 and lit up the room with song and dance in Alluvion Stage Company's first Disney production since […]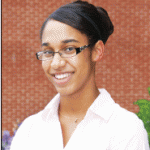 The Internet is a primary form of communication for most people today. However some people, mainly senior citizens, have yet to learn how to use this technological medium, despite the […]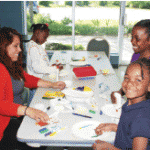 When it opened in 1998, the Jubilee Family Development Center was designed to provide low-income youth and their families a constructive recreational and educational environment to enrich their lives. "We […]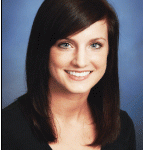 Filing and inventory are seemingly insignificant tasks, yet someone has to do it. Kaitlin Royer spent 40 hours of her semester at LAUREL Regional School accomplishing behind-the-scenes work to benefit […]
The recent presidential election in the Middle East may be a sign that the region is making increased progress I saw the headlines, and it was as if I was […]
Subscribe
Print Versions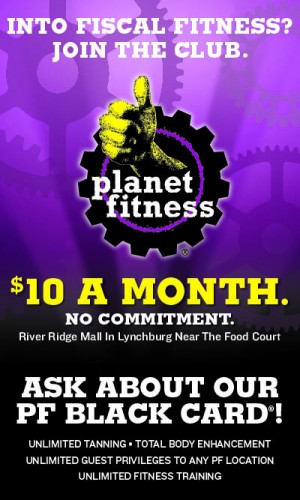 Read about it ...