The Center for Ministry Training (CMT) held an expo in front of the Jerry Falwell Library Wednesday, Aug. 27, to help inform students about what CMT has to offer. The […]
Liberty University recently announced that David Nasser has become the new senior vice president for spiritual development and that he would be filling several roles including some of the duties previously assigned to Johnnie Moore.
Students begin semester at new Center for Medical and Health Sciences Class is officially in session for Liberty's new medical school. Liberty University's College of Osteopathic Medicine began classes Monday, […]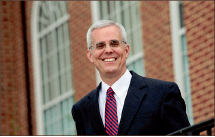 Robert Mullen is taking over for Keith Anderson as the new dean of students. Mullen practiced law for nine years and then served as senior pastor of Shenandoah Baptist Church in Roanoke, Virginia. According to Mullen, his unique combination of careers gives him an advantage in the dean of[...]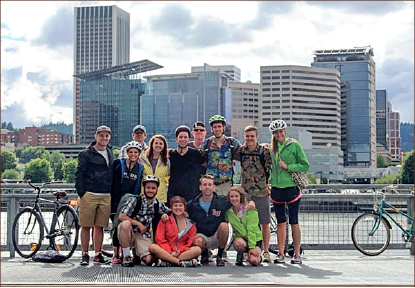 Many Liberty University students spent this past summer working with team members from the Center for Ministry Training (CMT) learning how to make evangelizing and serving people part of their everyday routine. According to James Hobson, Jr., campus mobilizer and internship coordinator for[...]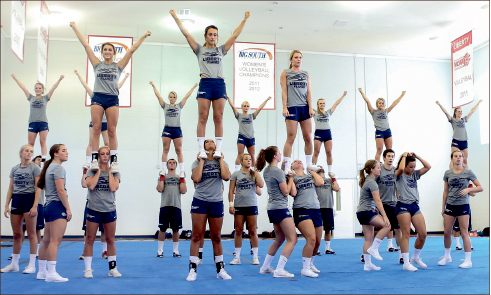 For the past six years, Jennifer Sydnor has held the reins to the Liberty cheerleading program. This year, the reins have been handed to Jordan Ballard. Ballard, a 2004 Liberty graduate from St. Louis, Missouri, has four years of coaching experience. Two of those years were spent at[...]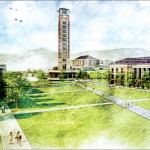 Falwell provides exlcusive insight into Liberty's rebuilding project Liberty University is undergoing massive construction projects aimed at expanding not only the campus, but its influence around the world. With buildings […]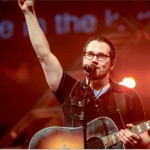 Campus Band leader receives Dove Award nomination for two original songs Justin Kintzel, leader of Liberty University's Campus Band, and a father and husband, was nominated for a Dove Award […]
Campus restaraunts get new menus and a new meal plan Liberty dining has changed, and it is for the benefit of the students, faculty and staff. As the fall semester […]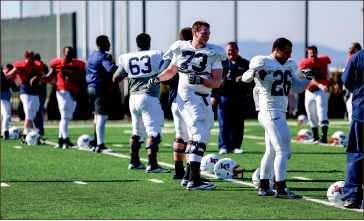 Flames are in full preparation mode for No. 23 Heels By the time the Liberty Flames kick off against the University of North Carolina-Chapel Hill on Aug. 30, they will […]
Softball's new, state-of-the-art stadium is almost complete Construction on the new Liberty Softball Stadium is reaching the final stages. Students, faculty and passers-by can see how the piles of dirt […]
The Lady Flames look to bounce back after first non-title season in years With a 2013 conference tournament loss to Radford in the past, the 2014 Lady Flames volleyball team […]
If a picture is worth a thousand words, the current display in the art gallery speaks volumes about peace, love and family. The Liberty University Art Gallery opened for the […]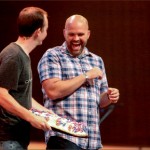 Campus Pastor Clayton King reflects on his years at Liberty and the lives he has touched When Liberty University officials called Clayton King to fill in for a Friday morning […]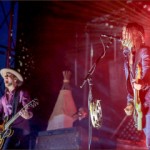 NEEDTOBREATHE and The Oh Hellos perform at Liberty's annual Block Party There is a song by NEEDTOBREATHE that goes like this: "Even when the rain falls, even when the flood […]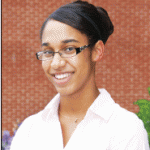 The Internet is a primary form of communication for most people today. However some people, mainly senior citizens, have yet to learn how to use this technological medium, despite the […]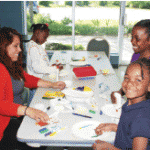 When it opened in 1998, the Jubilee Family Development Center was designed to provide low-income youth and their families a constructive recreational and educational environment to enrich their lives. "We […]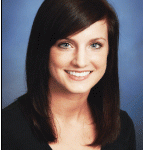 Filing and inventory are seemingly insignificant tasks, yet someone has to do it. Kaitlin Royer spent 40 hours of her semester at LAUREL Regional School accomplishing behind-the-scenes work to benefit […]
"You can read about it and hear about it, but until you experience it, you can't understand." This common sentiment, often spoken by those who have been on short-term global […]
Subscribe
Print Versions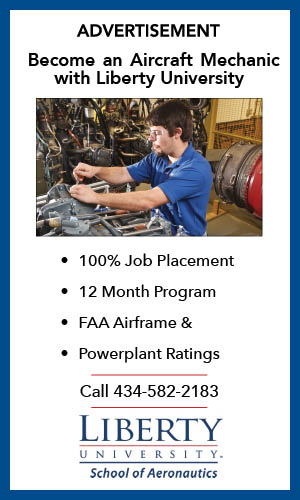 Read about it ...