Liberty Champion Staff
Kristina Smith
Editor-in-Chief
Kristina is a junior from Crozet, VA. She is currently a Strategic Communication major and Journalism minor. When she's not working at the Champion office, you can find her around Lynchburg thrift shopping, sipping on iced chai lattes, or watching Gilmore Girls. 
---
Brooklyn Hess
News Editor
Brooklynn Hess is a sophomore from Central Ohio studying Communications and English. She greatly enjoys writing creatively and spending time with her family and friends, but when she's not doing this, you can find her at the gym. 
---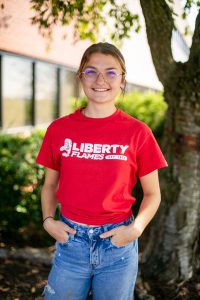 Carlisle Jarnigan
Asst. News Editor
---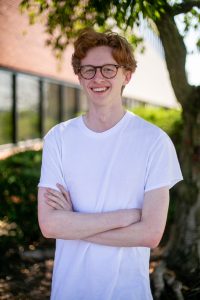 Micah Gilmer
Opinion Editor
Micah is a senior from Stuarts Draft, VA, majoring in writing and minoring in biblical languages. If you know him, you're probably thinking, "Man, this guy really encapsulates the 'crazy child' (as depicted in Billy Joel's 'Vienna'), and I know that it's him I've 'been coming to see / to forget about life for a while' (as mentioned in Billy Joel's 'Piano Man')." Micah likes long walks on the beach and talking about his feelings, because he's not like other guys. He listens to The Gray Havens, Billy Joel (shocking, I know), Third Day, and T-Swizzle — have I mentioned he's not like other guys? Being inwardly opinionated but never outwardly confident enough to share said opinions, he has no idea how he landed this position. But he's here now, and he's spending dusk til' dawn working for The Man (i.e., Jesus).
---
Ava Bear
Feature Editor
Ava is a junior from Clayton, North Carolina. She has changed her major three times and finally landed on accounting. That being said, she loves all things related to storytelling, books, and nature.
---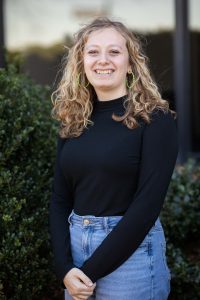 Kristen Pace
Assistant Feature Editor
Kristen is hails from Scottsville Virginia. She is a history major with a minor in Cinematic Arts. She loves reading! She also paints and plays guitar in her free time. She is passionate about guiding people and equipping them for the gospel through education/teaching. 
---
Annie Cory
Sports Editor
Ava is a junior from Clayton, North Carolina. She has changed her major three times and finally landed on accounting. That being said, she loves all things related to storytelling, books, and nature.
---
Aaron Palsgrove
Assistant Sports Editor
Aaron is a junior studying Sports Journalism and Broadcasting from West Chester, Pennsylvania. When he's not watching or studying sports, you will probably find him either watching movies or playing video games.
---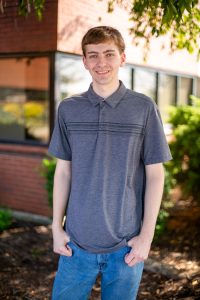 Gavin Gibson
A-Section Copy Editor
Gavin Gibson is a writing major from Troutville, Virginia. He has a strong interest in the English language and a deep appreciation for clarity and eloquence in speech. In his free time, Gavin enjoys video games, hiking, and going excessively deep into trivial conversation topics with friends and loved ones.
---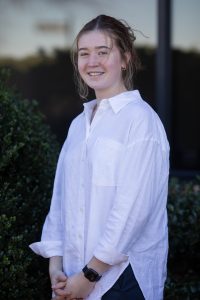 Rachel Wineman
B-Section Copy Editor
Hey guys! Rachel is a Zoology major with a minor in writing. She is originally from Nebraska, but is currently a (slightly begrudging) Georgian. She loves doing any and all things outdoors, finding all sorts of four-legged, eight-legged, crawling, slithering, flying, and otherwise protesting lil creatures, going to concerts, and reading. She's also a big fan of naps.
---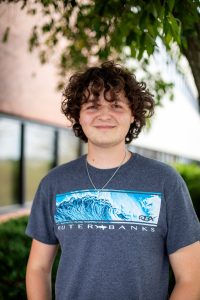 Noah Seidlitz
Lead Photography Editor
Noah is a sophomore studying Graphic Design & Photography. He has been photographing anything that moves for the past two years. He loves capturing emotions and movement in his photos, but will shoot anything for experience.
---
Anna Wheat
Assistant Photography Editor
Anna Wheat is one of the assistant photographers for the Liberty Champion. She is pursuing a major in Exercise Science and Athletic training. Anna loves to rock climb, hang out with friends, take care of her many plants, and take photos.
---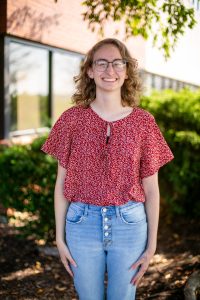 Hannah Gilmer
A-Section Designer
Hannah Gilmer is from Stuarts Draft, VA, where she has lived with her parents and brother since she was born. She is majoring in graphic design in order to foster and pursue her love for applied art. In her free time, she is almost always with friends and family, but she also loves watching good movies, attending concerts, running, and going on small adventures.
---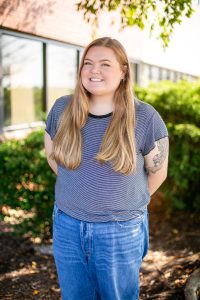 Avery Veenstra
B-Section Designer
Avery is a senior from Michigan. She is studying Graphic Design and Strategic Communications in hope to be a creative director. She enjoys drawing, watching movies, and spending time with friends.
---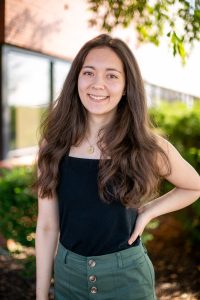 Emeri Glen
Web & Social Media Manager
Emeri is a senior from Lynchburg, VA. She is currently studying English with a minor in Global Studies and hopes to use both of these to become involved in overseas missions. Emeri enjoys having meaningful conversations over coffee, driving on the Blue Ridge Parkway, writing opinionated articles in an effort to reflect Christ, and is a rock climbing addict. If you catch her around campus, make sure to say hi!
Jason Tong
Digital Media Producer
Jason is from Connecticut and is currently majoring in Video Editing. He enjoys hanging out with friends, taking cool pictures, editing gym videos, working out, watching anime, and watching tv.
---