Staff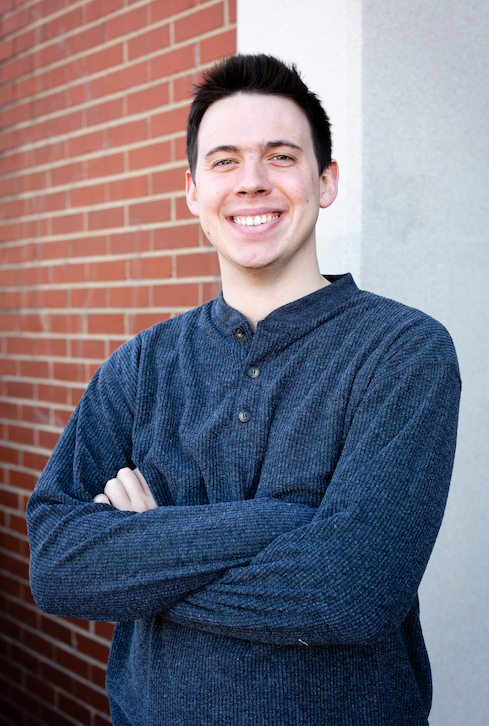 Logan Smith
Manager of Content
lcsmith1@liberty.edu
Logan is the Manager of Content at the Champion and has previously served as the asst. Sports editor and distribution manager. He loves sports, books, video games, pizza, metal music, Magic: the Gathering and energy drinks. But above all else, Logan loves spending time with his family. He commonly refers to the Champion staff as "rock stars."
---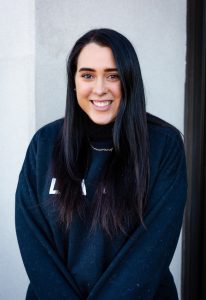 Lillian Abbatacola
Content Editor
leabbatacola@liberty.edu
Lillian serves as the content editor and enjoys reading dense legal documents while listening to alternative indie boy bands. Fun fact: At any time, every cup holder in her car has an empty coffee cup in it. Her love languages are memes and her daily Enneathought.
---
Rachel Van Tuyl
Assistant Content Editor
rvantuyl@liberty.edu
Rachel is the Assistant Content Editor, and while at the Champion, she spends most of her time grappling with InDesign. When she isn't at the newspaper, she enjoys quilting, doing art and hunting down atrocious grammer.
---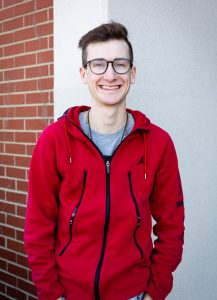 Chad Wylie
Editorial Editor
cewylie@liberty.edu
Chad is a junior studying journalism and plans to graduate in May 2020. As opinion editor of the Champion, he constantly looks for topics that will enhance the conversations going on around campus. When he's not in the office, Chad loves watching sports with his friends, reading biographies and enjoying road tripping to towns in Virginia on the weekend.
---
Jenna Crenshaw
Feature Editor
jmcrenshaw@liberty.edu
Jenna is the Feature Editor, and writing headlines is her favorite part of the job. In her spare time, she is probably multi-tasking and sipping an iced caramel macchiato from Bean Tree.
---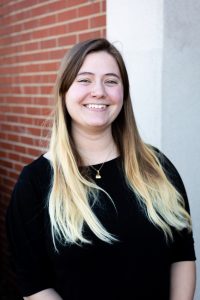 Emily Baker
Sports Editor
egbaker@liberty.edu
Emily is a sophomore-junior in the journalism program. She enjoys exploring new places, dog pictures, sports, and ramen noodles. Emily hopes to become a sports reporter or be involved with sports communications after graduation.
---
Jacob Couch 
Assistant Sports Editor
jtcouch@liberty.edu
Jacob serves as the Champion's Assistant Sports Editor. His favorite things in life are the Lord, his beautiful girlfriend, his sweet family and his home in sunny Florida.
---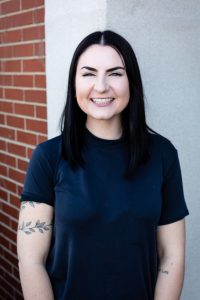 Bethany Kocik 
Copy Editor
bckocik@liberty.edu
---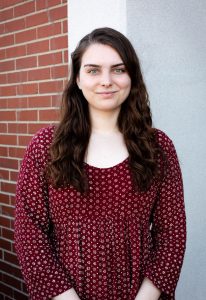 Emma Smith
Copy Editor
esmith83@liberty.edu
Emma is the Section A copy editor but specializes in writing Lynchburg news and giving Logan advice. Outside of the Champion office, you can find her draining her savings at local coffee shops or falling asleep by 9 p.m.
---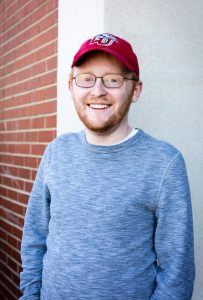 Ryan Klinker
Photography Editor
rmklinker@liberty.edu
Ryan is the Photography Editor and says the best parts about his job are being on the sidelines at sporting events and meeting new people. He spends his free time binge-watching YouTube videos about movies, listening to Broadway cast albums, and petting "doggos" whenever humanly possible.
---
Allison Heise
Assistant Photo Editor
aheise@liberty.edu
Allison is a senior studying Integrated Communications, and she has been the Assistant Photography Editor at the Champion since Fall 2018. She hails from the Sunshine State where she spends most of her time wrangling her three younger brothers and soaking up quality time with her large extended Greek family.
---
Luke Coleman
Designer
lcoleman19@liberty.edu
Luke Coleman is the Section A Graphic Designer and a senior in the Graphic Design program. In his free time, he enjoys pointless drives through the mountains and getting lost in the woods.
---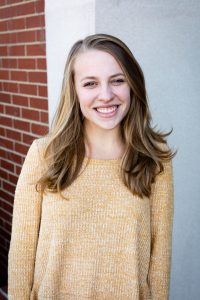 Elizabeth Mallicoat
Designer
emallicoat@liberty.edu
A proud military kid, Elizabeth has lived in over a dozen places but is happy to call Lynchburg home now. Good typography, sarcastic letter boards, and sunny hikes are some of her favorite things. Her dream is to be paid to design, drink coffee, and travel the world.
---
Bethany Brown
Digital Media Editor
bbrown50@liberty.edu
Bethany is a Digital Media Editor and senior finishing her Bachelor of Science in Video with minors in French and Theatre Arts. Her hobbies include editing videos at 4 A.M., trimming her own bangs, and watching Food Network.
---
Faith Banford
Web Editor
ftbanford@liberty.edu
Faith is a senior studying Digital Media. She plans to graduate in May 2019. As web editor, she post the news stories to the Liberty Champion website to ensure readers can catch up with Liberty Champion online. In her free time, She enjoys learning/practicing photography, being on leadership on campus, and solving puzzles. 
---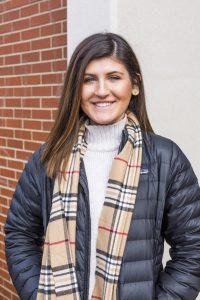 Deanna Drogan
Social Media Editor
ddrogan@liberty.edu
Deanna Drogan is the Champion's social media manager. She also writes for the content section and is in the process of authoring her first book to be published November 2019. If you can't find her writing behind her computer, you might find her petting a nearby dog, sipping on a matcha latté, or "attempting" to play the guitar.
---
Nathaniel Chambers
Distribution Manager
nrchambers@liberty.edu
Nathaniel is the distribution manager who wrote for the sports section of the Champion for three semesters, up until last semester. Outside of working for the Champion, you can see him playing volleyball or watching sports with friends, or playing Switch or Xbox.
---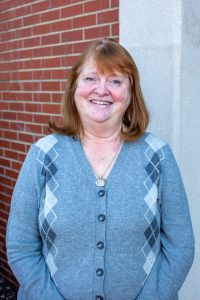 Deborah Huff
Champion Advisor
dwhuff@liberty.edu
Deborah Huff has served as advisor and mentor to the Champion staff for nearly two decades. 
She often says she enjoys watching the students learn while they are at Liberty but more importantly, after graduation, she gets excited to see where the Lord leads them and gives them opportunities to use their talents for his glory.
---
Sarah Rodriguez
Graduate Student Assistant
srodriguez70@liberty.edu
Sarah is the graduate student assistant for the Champion. She began her Champion career during her undergraduate when she spent a year as the news editor and a year as editor-in-chief. Sarah is now completing her Masters in Strategic Communication. When Sarah is not at the Champion office or doing homework you can find her cheering on her favorite sports teams, reading a book or dreaming of her next overseas adventure.