2020-2021 Champion Staff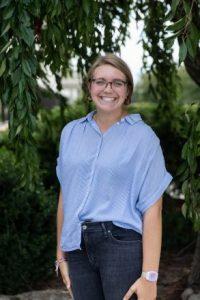 Hattie Troutman
Editor-in-Chief
hatroutman@liberty.edu
Hattie is a senior studying Journalism and Government. She enjoys most outdoor activities, especially roller blading, and thinks Jane Austen is a genius.
---
Savanna Graves
News Editor
slgraves2@liberty.edu
Graves is a journalism and strategic communications major from Texas. Graves loves her home state, politics and decaf coffee. When she's not writing for the Liberty Champion, she's riding for the Liberty Equestrian team.
---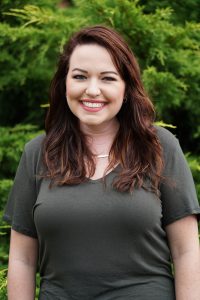 Brittany Slaughter
Assistant News Editor
bdslaughter@liberty.edu
Brittany Slaughter is a senior journalism major who enjoys all things reporting and crime. She is a lover of fall and in her spare time, can be found writing or traveling.
---
Bailey Duran
Opinion Editor
bmduran@liberty.edu
Bailey is a senior studying journalism with minors in digital media performance and graphic design. She loves writing opinion, political and travel pieces. When Bailey isn't writing, she's most likely hanging out with family or friends or on some sort of adventure. She is passionate about traveling and hopes to be able to do more of that in the future.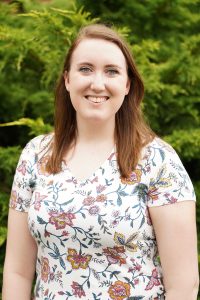 Victoria Nelson
A-Section Copy Editor
vfnelson@liberty.edu
Victoria is a senior studying journalism and is looking forward to graduating in December. She enjoys stocking her pen collection and drinking different types of coffee while watching Spanish language films. Her greatest hope in life is to regain her New York accent.
---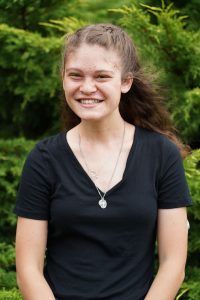 Jenna Crenshaw
Feature Editor
jmcrenshaw@liberty.edu
Jenna is a senior Journalism major and Psychology minor. In her spare time, she is probably multi-tasking and sipping an iced caramel macchiato from Bean Tree.
---
Luke Randle
Assistant Feature Editor
larandle@liberty.edu
Luke is a Junior studying Digital Media and Journalism. He enjoys a wide variety of fields in journalism. He is hoping to travel the world, reporting on important stories and living out a Christ-like life.
---
John Nekrasov
Sports Editor
ydnekrasov@liberty.edu
John is the Sports Editor and a senior in the journalism program. Born in Israel to a Russian dad and an American mom, he can be satisfied in essentially any situation as long as soccer is involved (or if someone distracts him with a theological conversation). When he graduates, John wants to be a reporter covering the English Premier League.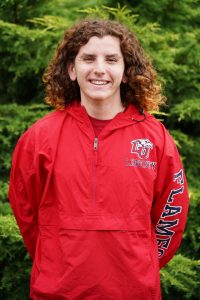 Christian Weaner
Assistant Sports Editor
crweaner@liberty.edu
Christian Weaner is the assistant sports editor this semester. He is from south central Pennsylvania and grew up as a Penn State athletics and Philadelphia sports fan, although he considers himself more prudent than your average Philly fanatic. Journalism provides a perfect blend of his two passions: sports involvement and the opportunity to learn and share people's stories. He loves interviewing coaches and and is excited to share more stories this semester at the Champion.
---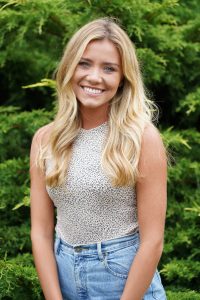 Kayleigh Hamer
B-Section Copy Editor
khamer1@liberty.edu
---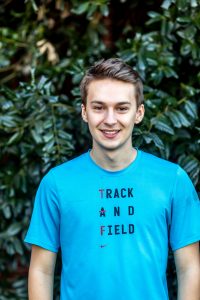 Mark Rio
Photography Editor
mario@liberty.edu
---
Brent Tyrrell
Assistant Photo Editor
bttyrrell@liberty.edu
---
Kaitlyn Bradshaw
A-Section Designer
kbradshaw9@liberty.edu
Kaitlyn is a graphic design major from Illinois. This is her second year as a graphic designer for the Liberty Champion. She loves watching TV (The Office, White Collar), movies (Marvel and comedies) and reading books
Dakota Ward
B-Section Designer
dcward@liberty.edu
Dakota is a senior in the psychology program and minors in business. He enjoys activities like kayaking, longboarding, and golfing. When he isn't doing those activities, he is most likely drinking an excessive amount of caffeine.
---
John Simmons
Web Manager
jasimmons2@liberty.edu
John lives in North Hampton, NH and has four wonderful younger siblings. He is an unashamed New England sports fan, and is very salty that Tom Brady left for Tampa Bay. John has an improving sense of fashion, is a Middle-Earth nerd, and a lover of all things fall.
---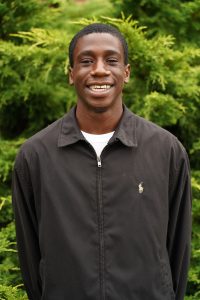 Emmanuel Adamson
Social Media Editor
epadamsonolaotan@liberty.edu
Emmanuel is a Senior studying journalism. He was born in the United Kingdom and enjoy playing sports, traveling and is a huge Los Angeles Lakers fan. When he graduates he wants to be a reporter for a news station.
---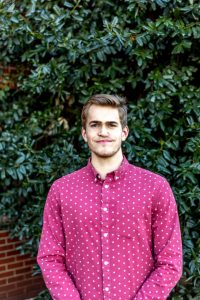 Christian Bedell
Digital Media Editor
cbbedell@liberty.edu
---