Champion Staff
Jacqueline Hale
Editor-in-Chief
jrhale1@liberty.edu
Jacqueline is a senior studying Interdisciplinary Studies with concentrations in communications, history and natural sciences. She loves reading, astronomy and Boston sports. When she is home in New Hampshire, she spends any free moment hiking in the White Mountains.
---
Lauren Shank
News Editor
lmshank@liberty.edu
Shank is studying journalism with minors in creative writing and theatre arts. She loves reading, rainy days, and good coffee. When she is not working at the Champion, she is riding for the Liberty Equestrian team or rock climbing.
---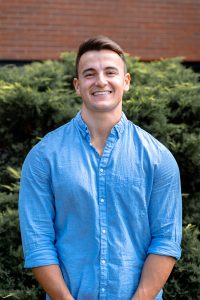 Kevin Gora
Assistant News Editor
kagora@liberty.edu
Kevin is a senior journalism major who is a lover of all news, especially sports. Chicago pizza is the current love of his life. Kevin's dream job is to work for a newspaper and be a full-time reporter.
---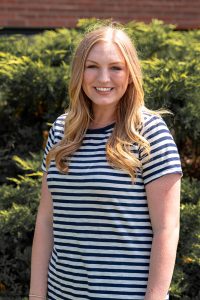 Peyton MacKenzie
Opinion Editor
pcrenshaw@liberty.edu
Peyton MacKenzie is a senior from Texas, studying Government: Politics and Policy, with a minor in Journalism. She loves drinking coffee, hanging with her cat and Muay Thai fighting. When she's not writing for the champion, she's debating on Liberty's Moot Court and Mock Trial team.
---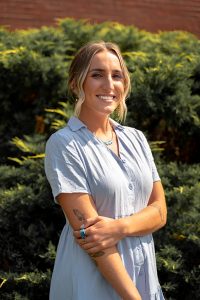 Jessi Green
Feature Editor
jlgreen4@liberty.edu
Jessi is a Senior from Louisville, Kentucky, studying Journalism. She is passionate about dance, sustainability, good books, yummy matcha and alternative music. With her experience in Journalism, Jessi aspires to find a career in Fashion Journalism as an editorial writer.
---
Kacey Martin
Assistant Feature Editor
knmartin2@liberty.edu
Kacey is a senior majoring in English with a minor in writing. She enjoys spending time with family and friends, reading and writing stories, and learning about cultures and languages. She has no concrete plans for the future, aside from traveling to cool places and living for Jesus.
---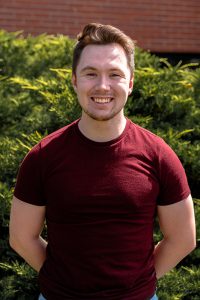 Luke Randle
Sports Editor
larandle@liberty.edu
Luke Randle is a senior, studying Digital Media and Journalism, with concentrations in Digital Journalism and Sports Journalism. Currently, he has plans to attend a master's program for journalism or another related field. Born to an American father and a British mother, Luke enjoys American sports like the NFL, but also has a love for European football.
---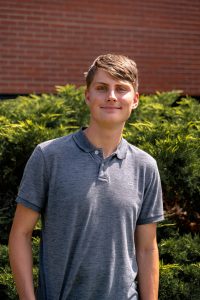 Christian Shields
Assistant Sports Editor
cpshields@liberty.edu
Christian Shields is entering his senior year with a major in journalism and a minor in sport management. He enjoys fishing and running as well as watching the NFL on Sunday afternoons.
---
Jordan Smith
A-Section Copy Editor
jssmith17@liberty.edu
Jordan Smith is a senior studying Journalism with a minor in Spanish. She was born and raised in Lancaster County, Pennsylvania. In her free time, she can be found running on local trails with friends, getting iced chai lattes at Starbucks or studying (more or less) on the third floor of the library. She has a passion for correct grammar and considers the AP Stylebook her love language, so she is super excited to serve as copy editor for the Champion.
---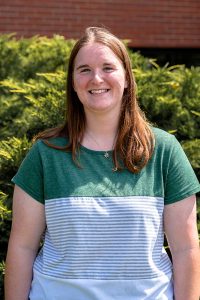 Sarah Tate
B-Section Copy Editor
satate1@liberty.edu
Sarah is a junior from Fredericksburg, Virginia. She's currently majoring in writing and minoring in English and journalism. She's passionate about all kinds of storytelling, but she has a special love for all things creative writing. She enjoys playing basketball, reading any kind of good book, drinking too much coffee and being outdoors.
---
Brent Tyrrell
Photography Editor
bttyrrell@liberty.edu
Brent is a junior studying Digital Media and Journalism. He enjoys traveling, photography, and anything to do with the outdoors. He hopes to work in the outdoor industry as a freelance photographer /cinematographer in the future.
---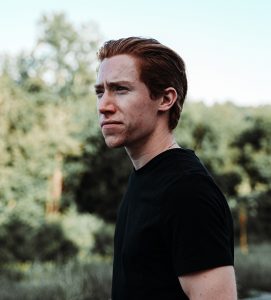 Joshua Hanson
Assistant Photography Editor
jhanson14@liberty.edu
A photographer and broadcast camera operator, Joshua Hanson is a junior here at Liberty studying Digital Media and Graphic Design. He loves to use his skills to glorify God, capturing creation through his lens.
---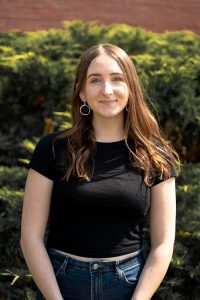 Madison Barry
A-Section Designer
mbarry6@liberty.edu
Madison Barry is a senior studying Integrated Communications with minors in Graphic Design and Psychology. When she's not working, Madison loves to spend her time drinking coffee, getting lost in music, and soaking in views of the Blue Ridge Mountains. She is ultimately most passionate about living a life that highlights the beauty of the Lord and that serves those around her.
---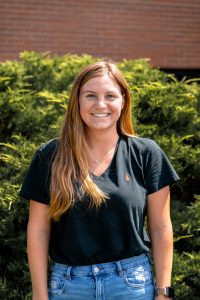 Mackenzie Halloway
B-Section Designer
meholloway@liberty.edu
Mackenzie is a junior studying Graphic Design and Business. Some of her hobbies include golf, hiking, and sand volleyball.
---
Renne Farmer
Web and Social Media Manager
rcfarmer@liberty.edu
Renee Farmer is a senior studying journalism with minors in biology and graphic design. She dreams of working as an avian ecologist. When she's not battling WordPress, you can find her birdwatching, reading Jane Austen, running in the woods, or holding one-sided conversations with her cat, Lucy.
---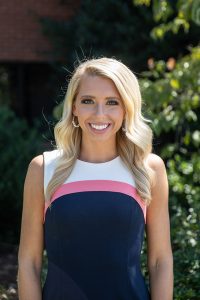 Mia Nelson
Digital Media Producer
mrnelson@liberty.edu
Mia is a Senior studying digital media: performance with minors in journalism and global studies. She plans to pursue a career as a news reporter and anchor when she graduates. She has been a member of the Liberty Flamettes Dance team since her freshman year and loves performing at events, basketball games, and on the sidelines at football games!
---