Staff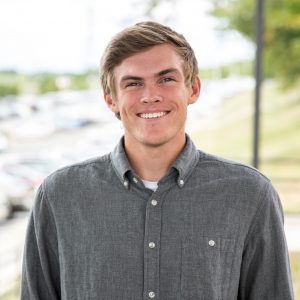 William Young
Editor-in-Chief
weyoung@liberty.edu
Will is a senior journalism student with minors in business and government. He shows favoritism for topics related to the economy and state of corporate America. He has served as a reporter, photographer, Senior News Editor and currently, Editor-in-Chief of the Liberty Champion.
Follow him on Twitter @weyoung8

Nate Haywood
Graduate Student Assistant
nahaywood@liberty.edu
Nate is pursuing his Masters of Arts in Strategic Communications. He formerly served on staff as a reporter, Senior Sports Editor, and Editor-in-chief. Nate is also a DC sports fan, so he says your prayers are deeply appreciated.
Follow him on Twitter @Coach_Haywood31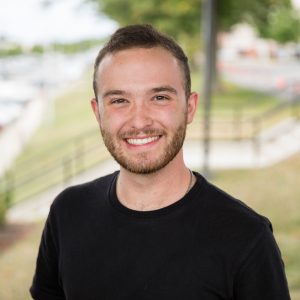 Jack Panyard
News Editor
jepanyard@liberty.edu
Jack is a junior journalism student. He has served as a reporter and copy editor and is presently the Senior News Editor on our staff. He also hates the oxford comma.
Follow him on Twitter @draynap
Erin Covey
Asst. News Editor
ercovey@liberty.edu
Erin is a junior journalism major and English minor who is passionate about telling other people's stories. She enjoys traveling, reading the daily news, and eating too much Mexican food.
Follow her on Twitter @erincovey97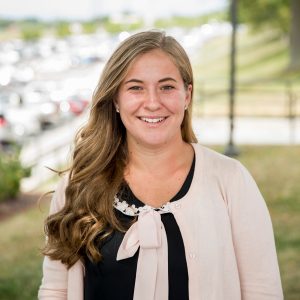 Elizabeth Lapp
Opinion Editor
elapp@liberty.edu
TJ Davis
Sports Editor
adavis331@liberty.edu
TJ is a senior journalism student. He has served on staff as a reporter, Asst. Sports Editor, and now Senior Sports Editor. He describes himself as a recovering Mario Kart addict, rice pudding enthusiast, avid member of the NRA, and an aspiring bird watcher.
Follow him on Twitter @Ttown316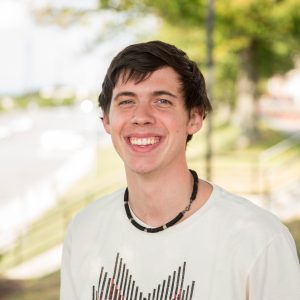 Logan Smith
Asst. Sports Editor
lcsmith1@liberty.edu
Logan is a junior journalism student. He currently serves as the Asst. Sports Editor as well as the Distribution Manager. Logan enjoys reading, writing and telling stories through any means necessary. His hobbies include sports, video game, anime, Magic: The Gathering and pizza.
Follow him on Twitter @l_csmith1
Jordan Jarrett
Feature Editor
jjarrett4@liberty.edu
Jordan serves as the Feature Editor on staff. Her passion for storytelling spans writing, photography and video production. The lives of the people around us, whether prominent or forgotten, often inspire her as much as any masterpiece Spielberg or Nolan could offer. Jordan specializes in personal profiles and narratives, believing that even the everyday can be marvelous.
Follow her on Twitter @jordangjarrett
Sarah Jackson
Copy Editor
sjackson81@liberty.edu
Junior year English major. Unofficial grammar nerd. Music lover. Avid reader. Sarcasm aficionado.
Emma Smith
Copy Editor
esmith83@liberty.edu
Emma is a lifetime learner with an eye for detail. She started her writing career with news writing and has since dabbled in content development, curriculum writing and photojournalism. When she's not putting pen to paper, you can find her sipping pour over coffee or browsing an antique mall.
Follow her on Twitter @smithem1029
Leah DePiero
Web Content Editor
ldepiero@liberty.edu
Christ follower. Journalist. World traveler. Bibliophile. She currently serves as the Web Content and Contributing Editor on staff.
Follow her on Twitter @lcdepiero

Dean Hinnant
Photography Editor
ghinnant@liberty.edu
Dean is a senior studying Business and Strategic Communications. His favorite things to photograph include portraits of people, landscapes, and urban settings. He's exceptionally curious about everything, which means that like most other millennials, he lives off coffee. He also wrote this in third person, which was kind of weird to be honest.
Follow him on Instagram @dean_hinnant
Website: hinnant.squarespace.com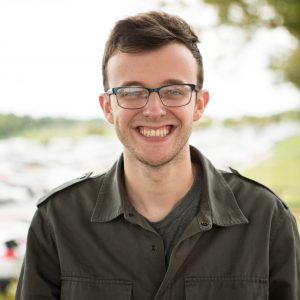 Jacob Buwalda
Photography Editor
jbuwalda@liberty.edu
Jacob is a second semester Junior with a major in Graphic Design and a minor in Photography.  He became interested in photography at age 11 on a family trip to Yellowstone.  Photography has become his passion and his work can be seen on his website jacobrbuwalda.com.  Jacob enjoys playing guitar and is in the worship band at Brentwood Church.
Follow him on Instagram @jacobrbuwalda
Josiah O'Boyle
Graphic Designer
joboyle@liberty.edu
Josiah is a senior graphic design major in his second year on staff at the Liberty Champion.
Follow him on Instagram @jozventure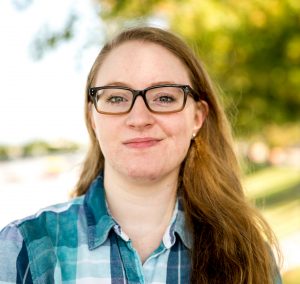 Sarah Keller
Graphic Designer
smkeller3@liberty.edu
Sarah is a junior graphic design major in her second year on staff at the Liberty Champion.
Follow her on Instagram @smkeller.design
Deanna Drogan
Social Media Manager
ddrogan@liberty.edu
Deanna is a junior from Charlotte, NC studying journalism and is very excited to be serving on staff with the Champion this year as their social media manager. She has experience helping manage social media for Coca-Cola bottling Consolidated and for her church back in Charlotte. She is passionate about the Lord, others, and digital arts.
Follow her on Twitter @Deedrogan5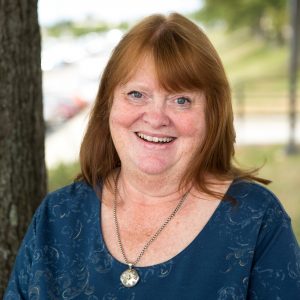 Prof. Deborah Huff
Champion Advisor
dwhuff@liberty.edu
Prof. Huff has been overseeing the operations of the Liberty Champion for over 20 years. She teaches a multitude of Journalism classes for the School of Communication and Digital Content. In addition to her BA in Journalism from Morehead State University she has her MBA from Xavier University.
Follow her on Twitter @DebHuff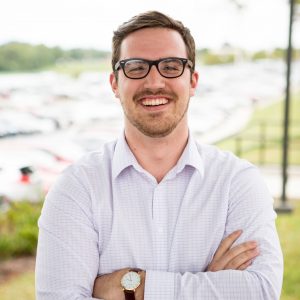 Matthew Pierce
Advertising Director
mpierce17@liberty.edu
Matt has served as a reporter, photographer, and now the Advertising Director for the Liberty Champion. He received his BA in Journalism from Liberty University and is currently pursuing his MACM in Evangelism and Church Planting from Liberty's School of Divinity.
Follow him on Twitter @Pattmierce20