Let the nation's largest educator of military chaplains equip you with the education and programs you need for your chaplaincy training. Through our center's multifaceted approach to chaplaincy education, you'll learn how to effectively minister in our nation's armed forces as well as in other chaplaincy settings.
At the Center for Chaplaincy, we'll prepare you for your role in the ministry through our innovative curriculum along with our distinctive commitment to chaplaincy research, publication, and dynamic outreach.
Join ranks with a large number of students who are choosing Liberty University's Center for Chaplaincy to help them fulfill our nation's urgent need for highly trained and qualified chaplains.
Contact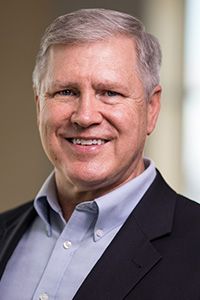 Dr. Steve Keith
Director, Center for Chaplaincy
(434) 592-4170
chaplain@liberty.edu
Freedom Tower, Room 2800A
Monday–Friday 9 a.m.–4 p.m.