Liberty men's hockey players achieve gold medal honors in Romania for Team USA

One of the highest honors in the game of hockey comes when one plays the game to represent his country.
Six members of the Liberty men's D1 hockey team were offered the opportunity to bear the sweater of their nation in Cârța, Romania April 14-19 at the 2023 World Cup of University Hockey.
Five of the Flames selected — senior defenseman Colin Baird, senior forward Matt Bartel, junior forward Jason Foltz, junior forward Jacob Kalandyk and freshman defenseman Lazarus Kaebel — were chosen to don the Stars and Stripes for Team USA. Senior goaltender Hunter Virostek, however, was Liberty's lone representative of the Great White North, playing between the pipes for Team Canada.
Both USA and Canada tore through the competition in Cârța, ultimately meeting one another in the championship game, where Team USA took command and brought home the esteemed WCOUH Trophy and a gold medal.
"It was a crazy feeling for sure," Kalandyk said. "There's a lot of good stuff I feel like to take away from that and bring it to Liberty … It was just awesome."
While the European teams in the tournament were assembled from multiple European hockey leagues, both Team USA and Team Canada were comprised solely of ACHA players.
Seventeen ACHA schools had representatives taking part, bringing together players who had battled against each other in the ACHA National Tournament just one month earlier.
"The first day was interesting," Kalandyk said. "You never know how these guys will be off the ice after playing against them all year and having those tough games. But I think we all matched really well together. It was just a really good group of guys."
With mere days to prepare as a unit for the tournament, Team USA Head Coach Gary Astalos was tasked with helping the assortment of players to feel like a team come game time.
"(Coach Astalos) told us, 'We want to play the American way — fast, hard and smart hockey,'" Foltz said. "Because over there, the style is a little bit more perimeter play and laid back, not as physical."
To help the team feel like a unit, however, a captain first had to be named. That honor was given to the defenseman who wore the "C" for the Liberty Flames, Colin Baird.
"It was just a huge honor," Baird said. "Team USA, the whole thing. Really, it was just a huge privilege to get to lead in that way. Stuff is moving quick out there … Just taking that approach of really trying to ask guys questions and get to know guys and understand where they're coming from was important to me. And I think other guys kind of started to realize that that was pretty valuable and cool as well."
As Team USA grew closer off the ice, things naturally came together on it. In its first outing on WCOUH ice, the team flew by Sweden with an 11-1 performance, in which Kalandyk and Foltz both netted a goal. As the buzzer sounded and the onslaught of American goalscoring came to an end, Baird brought his team to center ice for a word of prayer — something that stemmed from his time as a Flame.
"It really is just about glorifying God and thanking him for the opportunity to even play," Baird said. "And so we wanted to keep that going. All the guys were supportive of that, too. And it's so cool to be able to do that on such a big world stage like that, and in front of a lot of people and just kind of watching that circle grow."
Not all of Team USA's outings, however, resulted in commanding victories. In the group's following game against Hungary, the differences between American and European hockey were glaring.
"Oh, we ended up getting like 10 penalties that game," Foltz said. "It's just weird, the style of play. You have to be careful. They'll call boarding calls really easily and if you blow somebody up, they're gonna call it, so we had to adjust."
Despite the differences in play style, the Stars and Stripes managed to sneak past the Hungarians with a 3-2 victory.
The battle that came after was a tight 2-1 American victory over Slovakia. Of the two U.S. pucks put in the net, one was scored with all Liberty players on the ice — a goal to remember.
"There were some memorable shifts where I was thinking, wow, this Liberty line … we really are having a big impact on this game," Baird said. "We scored a goal and just having all five of us celebrate together and go through the line was a really special moment."
Following a victory over the Slovaks, it was time for Team USA to face the home team in the fight to advance to the gold medal game.
While the contest itself was a thriller, having the chance to play in front of the Romanian crowd is something that Team USA will not forget.
"The whole country seemed to come out for that game," Kalandyk said.
"It was nuts. There was a band there for every single one of their games, that was pretty cool," Foltz said. "They played both national anthems as a band and the fans were going wild whenever they would score."
The Romanians fought relentlessly, but Team USA's savvy was enough to overcome the home team with a 3-2 victory, earning their spot in the championship against none other than Team Canada.
As the teams took the ice in the championship, standing blue line from blue line, both ACHA-comprised teams saw themselves taking on teammates from back home.
For Liberty's Team USA representatives, it was clear that to claim championship honors, the puck would have to get passed their Liberty netminder Virostek. Although they knew the goaltender well, Team USA was well aware of the challenge that comes with playing against Virostek.
"Playing against Hunter, you never have an advantage," Foltz said. "He played really well, and he said it was weird watching us out there playing for the other side."
The rhythm that Team USA possessed, however, was clear to all in the gold medal contest. The Americans soared on the ice, managing to net four and shut out Canada. As the clock hit zero, buckets and sticks flew as the Americans celebrated their championship triumph.
"That's the first time I've won any big national tournament like that," Foltz said. "So now having that experience will help going into this my senior year, knowing what it takes to have a championship team."
Five of Liberty's six WCOUH representatives will now make their way back to Lynchburg to prepare for the 2023 season. The remaining one, however, closed out his hockey career in Cârța.
As Team USA Captain Colin Baird hoisted the WCOUH Trophy, he said goodbye to his many years of competitive hockey.
"That was it. That is the hockey memory. That's number one," Baird said. "I've loved my four years at Liberty and falling just short of that championship game a couple of different times, it's so difficult … Being the captain and getting to bring that trophy back to the team and just celebrating that way, it was so awesome. To end it in such a way with such a high honor was once in a lifetime, and it's cool to go out on top."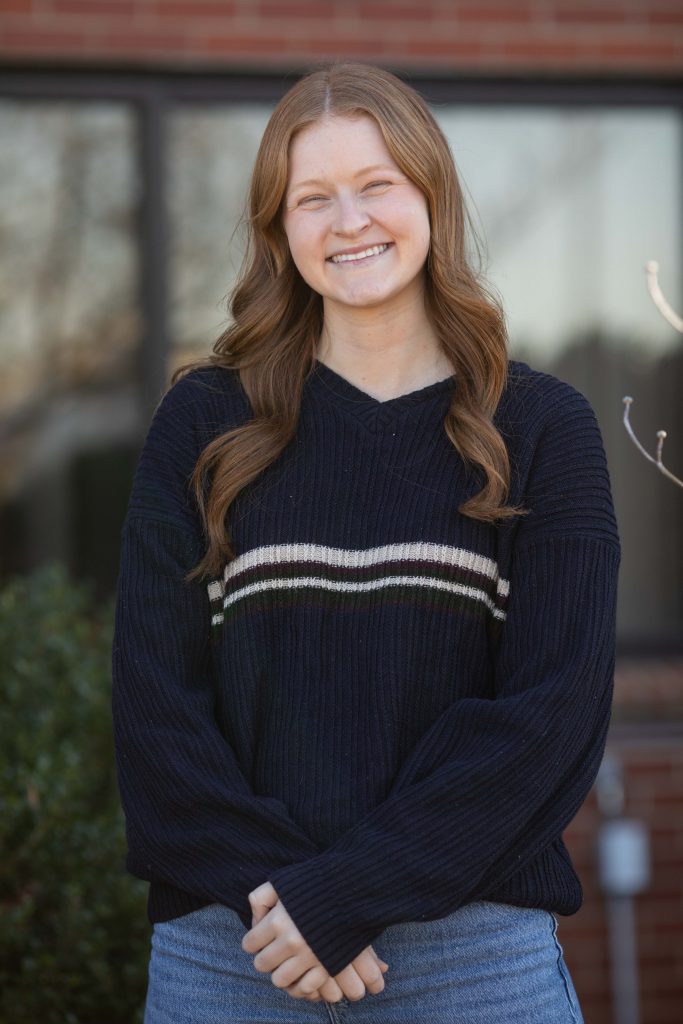 Cory is the sports editor for the Liberty Champion. Follow her on Twitter