Allen West visits government classes, discusses the civil duty of young adults
Lt. Col. Allen West, former congressman and military officer, joined Helms School of Government and the Office of Equity and Inclusion for a fireside chat with government students
on Feb. 23.
West served in the Army for 21 years and is currently serving with the Texas State Guard. In 2010, West was elected into the U.S. House of Representatives. 
West sat down with two government classes to discuss civil duty for young adults. West explained to the students that they have constitutional rights, and as believers, they must fight for those freedoms.
"(We have to pass) … the torch, that flame of liberty to subsequent generations, and we have got to engage. You know, the great thing here is that this is an incredible faith-based institution, but we can't just go to places where we're going to be comfortable," West said. "We have got to go to places you know we're not going to be welcome. We have to challenge them to think differently, so I enjoy coming out on college and university campuses to pass that torch of liberty and freedom."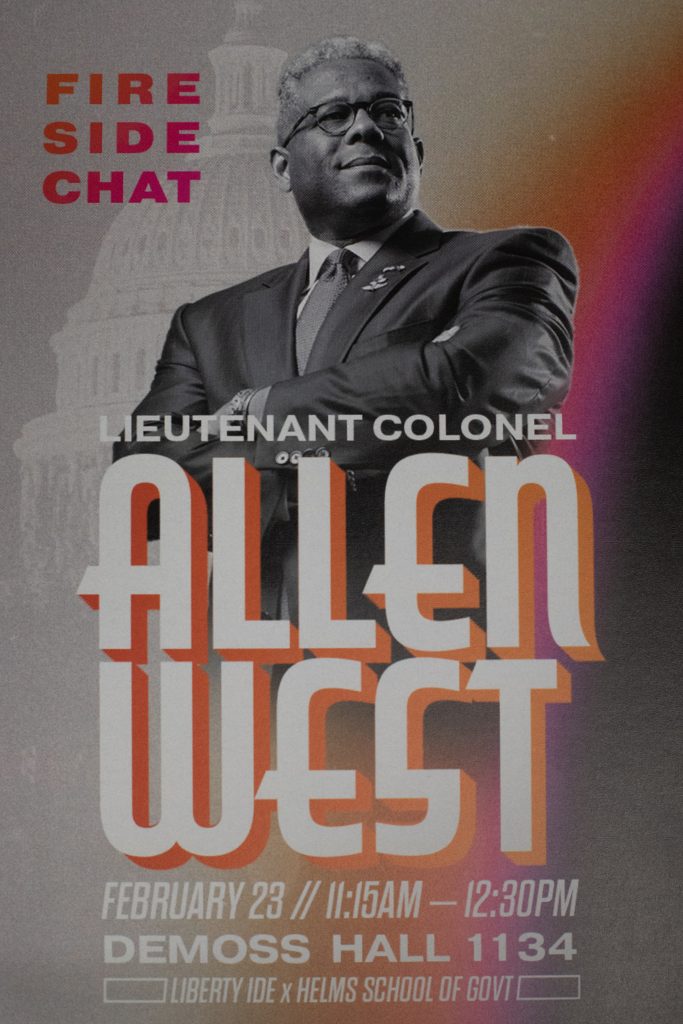 The fireside chat consisted of a question-and-answer session between West and Robert Hurt, the dean of Helms School of Government. West and Hurt served in the U.S. House of Representatives together. West reviewed his time in the military and Congress and spoke on current topics such as the war in Russia and America's financial debt with China.
The event ended with another question-and-answer session from the students. The Office of Equity and Inclusion hosts fireside chats once a month for speakers to speak to students in their field of study. These sessions are open to
all students.
"It's absolutely important just to get information outside of the textbooks and especially (from) such influential people like him," Jarrod Divens, a student at Liberty, said. "I've heard and seen videos about him, and it's awesome that he came here and I can see him in person. It's just really cool."
Fireside chats are for students to hear what experiences people have gone through. Their stories can help students see how their studies can be applied, as well as potentially help them determine what they might want to do in the future. Helms School of Government and the Office of Equity and Inclusion want students to be able to get a better understanding of real-life scenarios and the issues students will face in society.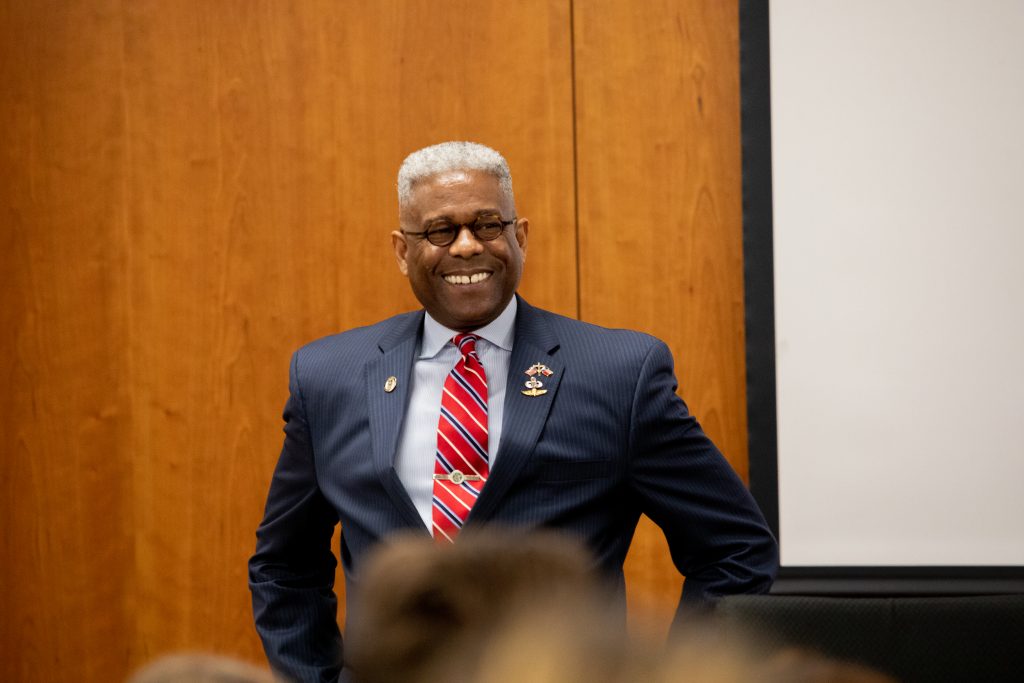 "Events like these expose our students to individuals that have a wealth of practical knowledge and experience. Lt. Col. West is a decorated military officer that served in multiple combat zones and led men on several continents. He also served in the U.S. House of Representatives with Deans Brat and Hurt," Greg Dowell, vice president of the Office of Equity and Inclusion, said.
The Helms School of Government will next host the Geo-Political Competition: China and Russia discussion on Tuesday, Feb. 28 at 2:15 p.m. in the Montview Ballroom South. For more information, follow Helms School of Government on Instagram or visit www.liberty.edu/government/.
Brown is a news reporter for the Liberty Champion. Follow her on Twitter